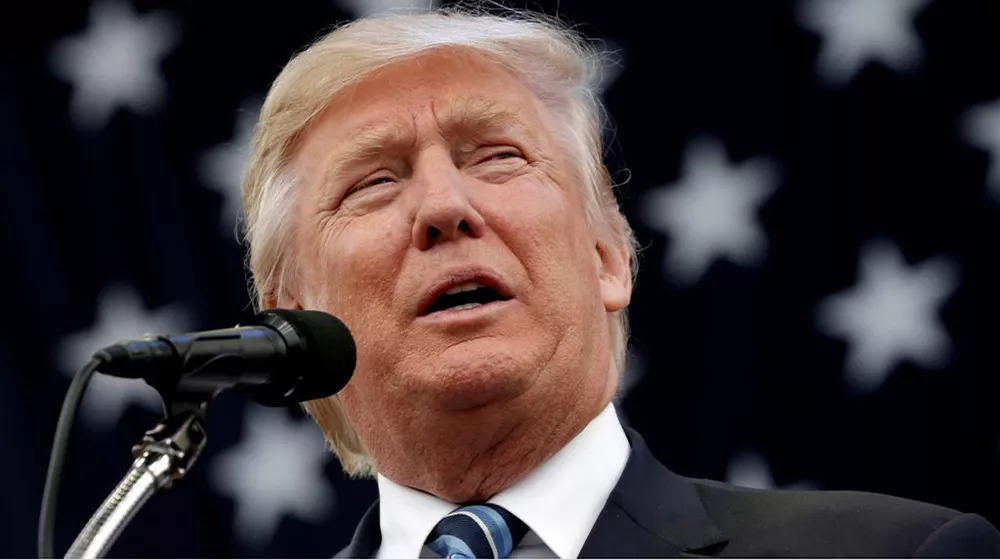 THE TRUMP TEN
DONALD TRUMP says that no one respects women more than him. Over the past several days, numerous women have come forward with allegations describing just how much the Republican presidential nominee respected them. Let's count to 10:
1) Businesswoman Jessica Leeds claims that Trump groped her like an "octopus," attempting to put his hand up her skirt, in the first-class section on a flight to New York in the early 1980s.
2) Kristin Anderson told the Washington Post that Trump groped her under her miniskirt in a Manhattan nightclub in the early 1990s.
3) Temple Taggart, Miss Utah 1997, says that Trump kissed her on the lips twice at the Miss USA pageant.
4) Cathy Heller says Trump tried to forcibly kiss her while she was at a 1997 Mother's Day brunch at Trump's Mar-a-Lago with her husband and kids.
5) Rachel Crooks says that Trump kissed her forcibly on the mouth when she ran into him outside a Trump Tower elevator in 2005.
6) People magazine reporter Natasha Stoynoff says that Trump forcibly kissed her before an interview at Trump's Mar-a-Lago estate in 2005.
7) Mindy McGillivray told the Palm Beach Post that Trump forcibly groped her rear end during an event at Mar-a-Lago in 2003.
8) Summer Zervos, a contestant from the fifth season of The Apprentice, says that Trump kissed her and groped her breasts in 2007.
9) Several 1997 Miss Teen USA pageant contestants say that Trump entered their dressing rooms while they were getting changed.
10) Miss Washington 2013, Cassandra Searles, suggested on Facebook that Trump continually grabbed her rear end and invited her to his hotel room at the Miss USA pageant.
Trump has responded by saying that all of these women are lying, and suggested in rallies that several were not nearly attractive enough for him to sexually assault. (DANIEL WALTERS)
MINIMUM RESISTANCE
Right now, it isn't even really a contest. Washington state is poised to boost its minimum wage to $13.50 by 2020. INITIATIVE 1433, which would also guarantee sick leave for all workers, has a big lead in polls.
As of last week, I-1433 backers had raised more than $3.3 million in cash contributions, more than 50 times as much as the anemic $66,500 in cash raised by the No on 1433 campaign. By contrast, opponents to SeaTac's $15 minimum wage hike in 2013 donated $650,000.
Meanwhile, as of last week, only about 13 percent of the money raised for I-1433 was coming from places that would see their minimum wage hiked as a result of the initiative. Most comes from Seattle, where they already voted to raise the minimum wage. (DANIEL WALTERS)