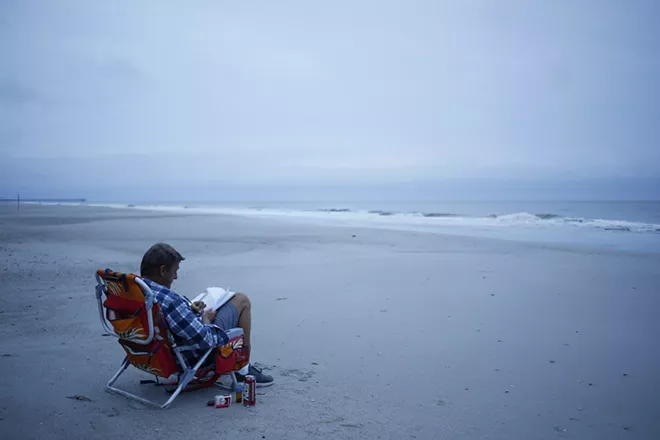 By the New York Times
New York Times News Service
N
EW BERN, N.C. —
Hurricane Florence was pounding the Carolinas with as much as 3 inches of rain an hour Friday as it trudged inland at a meager 5 mph. As much as 2 feet of rain had already fallen in some places, combining with a wind-driven storm surge to cause catastrophic flooding.
In Wilmington, North Carolina, a mother and her infant child were killed when a tree fell on their house, police said. Authorities also reported the death of person who was killed while plugging in a generator, and the storm was also a factor in the death of a woman who suffered a heart attack in Hampstead.
In the riverfront city of New Bern, emergency rescue teams were trying to reach hundreds of residents trapped in cars, on roofs and in their attics as the Neuse River overflowed and flooded the city.
The storm, which was downgraded to Category 1 late Thursday, made landfall about 7:15 a.m., with winds of about 90 mph. By 2 p.m. it was about 35 miles west-southwest of Wilmington, and the wind had dropped to 75 mph.
Forecasters warned that the rainfall of up to 40 inches may be the real hazard from the storm, which is expected to slowly move southwest into South Carolina before turning north.
Some 300 people were rescued from flood-marooned homes overnight in New Bern, officials said, with dozens more in need of rescue.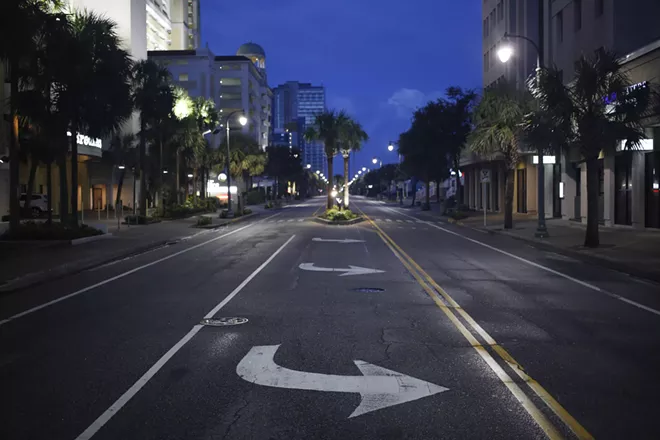 The storm surge had reached 7 feet on Emerald Isle, North Carolina, and could climb as high as 11 feet elsewhere. More than 600,000 people have lost power in North Carolina.
Wind gusts as high as 105 mph had been recorded near Wilmington. The state Highway Patrol had responded to 30 vehicle collisions and more than 100 calls for help. Hundreds of rescues had taken place already, and more were underway.
Federal Emergency Management Agency and other government officials outlined a vast deployment of resources: 1,100 FEMA rescuers in North and South Carolina, 40 aircraft, more than 7,100 members of the Coast Guard, 500 medical personnel deployed to shelters, and the deployment of the National Guard of both Carolinas.