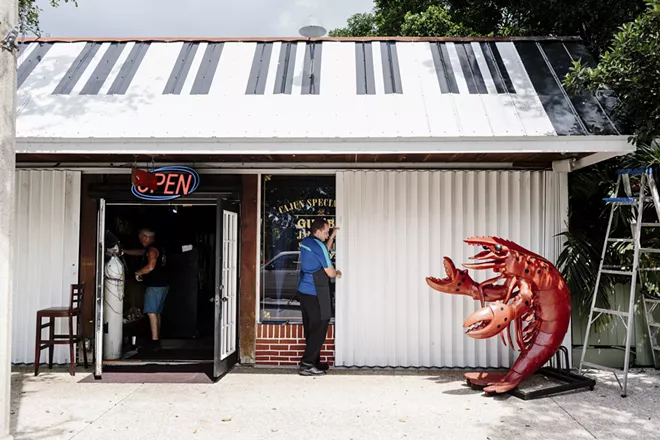 By LIZETTE ALVAREZ and MARC SANTORA
© 2017 New York Times News Service
MIAMI — As Hurricane Irma threatened to engulf Florida in deadly winds, driving rain and surging seas, the largest evacuation in the state's history saw hundreds of thousands of people scrambling into crowded county shelters and jamming highways as they fled north.

Some counties issued curfews for Saturday, and more shelters were opened to absorb the crush of people seeking cover from one of the most powerful hurricanes to hit Florida.
Brock Long, administrator of the Federal Emergency Management Agency, described Hurricane Irma as "a threat that is going to devastate the United States, either Florida or some of the southeastern states."
Irma has already flattened a chain of Caribbean islands, including Anguilla, Barbuda and the U.S. Virgin Islands, killing at least 20 people. Late Friday, the hurricane was making landfall on Cuba's Camaguey Archipelago, still a Category 5 storm, the National Hurricane Center said.
Eric Silagy, chief executive of Florida Power and Light Co., said in a news conference that power losses were expected to affect 4.1 million customers, or 9 million people in the state. He said that every part of Florida would be affected and people could lose power for an extended period, possibly weeks. The number of customers affected in the state could be the largest ever.
Airports and airlines raced to get flights off the ground Friday. Airport parking garages in Miami, Orlando and Fort Lauderdale were full, and officials warned people of long lines and disrupted flights. At least 875 arriving and departing flights had been canceled by midday at those airports.
There was one bit of good news: Gas prices have stabilized, mainly because Florida declared a state of emergency, which restricted abusive price increases. Georgia and Alabama, too, declared states of emergency, as have North Carolina and South Carolina.
Forecasters slightly altered the storm's projected path Friday night, saying it would move directly up Florida's west coast. "If you do not leave by noon tomorrow, you need to be prepared to get to the closest available shelter," Gov. Rick Scott said in a statement. "After noon tomorrow, it will not be safe for anyone in these coastal counties along the west coast to travel, and it will not be safe for the law enforcement officers who will need to rescue you."