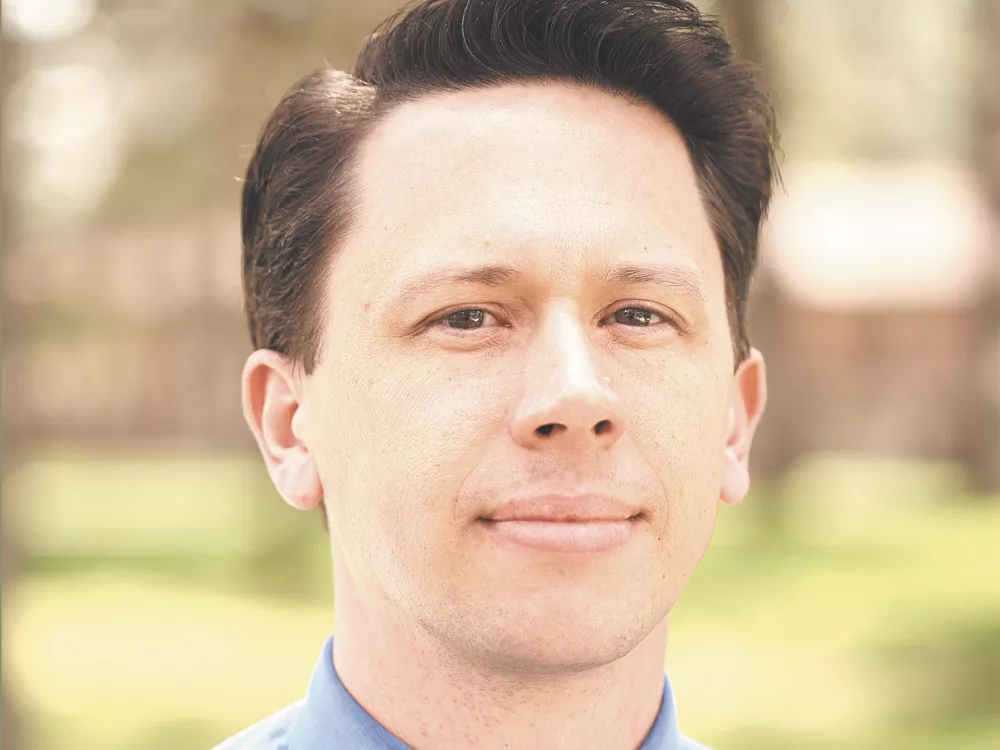 Despite all the hype, the planet's salvation cannot be found under the hood of a Prius.
Because it's not so much about what you drive, it's about driving less, says Patrick Van Inwegen, a political science professor at Whitworth University and the chair of the campus's sustainability committee.
"If you're buying a new car anyway, I'd say yes, it's a more environmentally friendly option," Van Inwegen says. "If you weren't going to buy a new car and now you're buying something extra, I would say it's worse."
First of all, it is indeed true that hybrid cars are more fuel-efficient and use less gas than a traditional fossilfuel vehicle. But one of the problems, Van Inwegen says, is that while the cars' operation may be more efficient, their production may not be.
"Assume a car is going to last about 10 years. About a tenth of the energy that a car is going to use in its life is just the production of the car," Van Inwegen says. "So if you're buying cars fairly regularly, then you're adding to that energy."
Besides, there are easier ways to save the environment than dropping a whole bunch of dough on a new vehicle, Van Inwegen says.
But first, consider these statistics:
According to the U.S. Department of Transportation, passengers cars accounted for 678.4 million tons of carbon dioxide emissions in 2006 — an increase of about 22 million over 1999, the year hybrids hit the market.
Meanwhile, the average vehicle occupancy for a commuter in Spokane and Kootenai counties was just over one person, according to a 2005 regional transportation survey.
That's telling, Van Inwegen says, because you can both cut greenhouse gas emissions and get the gas mileage of a hybrid in a fossil-fuel car simply by carpooling.
"If [a hybrid gets] 50 miles per gallon and most single cars are in the 20 to 25 range … you only need one other person in the car pool to make it an exact thing," Van Inwegen says. "If you have three people total in the car, it's much more fuel-efficient. If you add a fourth person, it's that much more."
You might also want to consider leaving the car altogether.
"I'd see if there are alternatives … whether it's the bus, carpool, biking, walking. In any of those, you're taking a lot of the carbon out of your route," Van Inwegen says.
So what is the future of transportation? Hybrids are a step in the right direction, Van Inwegen says, but not the answer.
"I think the plug-in [electric car] is honestly what we need to significantly reduce our climate impact," Van Inwegen says. Particularly if they're charged on a power grid that gets its energy from solar panels.
But electric cars and solar panels are still rare in their fields. Solar accounted for about 1 percent of U.S.
energy consumption in 2009, according to the U.S. Energy Information Administration.
Even the market share of hybrids is waning. According to automotive research firm Polk, hybrids represent 2.4 percent of the new-car market, a slight decline since 2008.
So if you want to make a dent in that, "I would still say riding your bike is probably better," says Van Inwegen, "or mass transit or those sort of things."