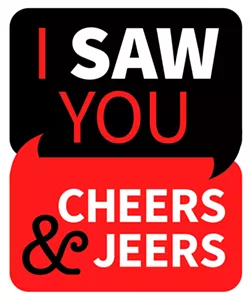 Seeking ice cream lover I saw you Wednesday the 19th at noon at the DQ on Sprague in the Valley. I was in ordering a cake for Christmas and you were having lunch with a large group. We smiled at each other, then your friend came up to the counter and I did not come over to say hi, I screwed up. You are very attractive and were wearing stylish earrings. This is the second time I have seen you there, and both times I did nothing. We are not spring chickens and I don't want to miss a chance so can I buy you some ice cream or better yet dinner?
Peas in a Pod To a woman that makes my heart beat again, my best friend, my greatest love, & cuddle buddy :) We are so much alike, we have overcome so much of the same pains in our lives. And to think we prayed for exactly the same things, at probably the same time. It is no wonder we were led to be together forever! We love the same things, we think alike, we read each other's thoughts, and love like nobody else. A little sweet, a little stubborn, and a little ornery, we are a perfect match... imperfectly. And I will love you though all we go through, faithfully, deeply, with laughter, and the tears through all the days we have left. To be marrying you soon is to have a final dream come true, and with that I will stand by your side Always, and vow to never leave you! P.S. You are my greatest Sous Chef too!! Love Your Best Friend
Jupiter Like swirling clouds of gas at the edge of the solar system, there's always something lonely about following the path designated by forces we don't quite understand. That's the thing about human ingenuity; never content to let far-flung corners of the universe stay out of our reach. The curiosity rover sang itself a song on its birthday, millions of miles from home. Inevitable. Like the orbit of the plants around the sun. I'll always come back to you.
Love is still thicker than blood Cheers to my first grandchild. Because of you, I became a gramma 10.8 years ago. I miss you, your humor, your love, your inquisitive mind and I love you more every day. This time of year is hard without you. Know that this gramma loves you unconditionally and misses you immensely and will forever wait for you with open arms.
Re: guns vs violence I don't even know why I'm replying to this, because it seems such a waste of time.... BUT..... I can obviously assume you not only don't own a firearm but unlikely carry mace, a whistle or anything else to protect yourself. Maybe if you're a man you might carry a leatherman or a pocket knife. But I AM, a woman and I'm also an assertive sort as well. I've been a rape victim, then a survivor - I've got hypervigilance triggers from it and I've taken martial arts, weapons training, dogs, mace and yes a firearm that I carry most the time, especially taking the bus and being downtown. It occurs to me that you've probably read fewer articles about how armed and prepared civilians have protected themselves, others around them & also assisting & saving police. Mainstream media posts much less on it then mass shooting tragedies & what guns they used. Most firearm owners are very responsible and alot of us taking both basic and tactical classes because, like you said it's not the movies. Yes I've watched movies and tv and most are very inaccurate and blatantly irresponsible to show such types of bad firearm practices. Seeing people on the screen stuff guns in pants or boots with no holster- something that causes many negligent discharges in real life, clearing building inaccurately, fingers on trigger, shooting people in the knees or trigger finger.. Etc... Truth is, the only people who are mimicking movies and tv are kids and adults who have not been properly trained in firearm basics nor see the foresight in putting forth effort into training because, "how hard can it be?" Well, it's 1 thing to stand and shoot a gun at a range... Much different when you're scared, adrenaline is going, people are panicked and scattering... People hurt, needing medical help.. Etc... Many situations in Spokane, Seattle, Portland, and all over that this happens. High crime rates, active shooter issues etc. An armed civilian single, married with kids etc.. Should know not just how to point and shoot but real life scenarios and problems. I've taken classes up through building clearing, low light issues, high stress drills, battle buddy drills with significant others who also carry, medical training on how & when to use tourniquets etc. Even having self defense insurance and legal classes. No, it is not like the movies. They are the most irresponsible in teaching firearm training. Yes, armed civilians have actually stopped more crimes as either self defense or defending someone else. As a woman, I'm called obsessed, intense and weird for needing to train & know how to protect myself and others. I know women in both straight and gay relationships who are or have been victims of sexual abuse and domestic abuse. They deserve to be able to carry whatever they need to protect themselves as well. Firearms are an equalizer for us women & I am a proud protector of others, a proud firearms owner and yes a proud Christian Conservative woman too.
Jeers on Me Calling myself out and hoping you see this.. Early morning of 12-20 (maybe like 5 am) on the South Hill. I didn't make a hard enough stop at a stop sign, and that was on me as I thought you had a stop sign as well. But I don't think you did and we crossed hairs a little too closely. You had a bigger truck of some kind. Possibly company truck as it has a logo on it? I just got off work and I was pretty tired and I send my sincere apologies as I'm sure I pissed you off and started your morning off wrong! Hopefully the day went better than dealing with my dumbass.
Re: re: cows etc To the person who wrote the jeers about cows etc., who obviously is very well educated and brilliant, did you really mean to compare humanity to a nice steaming pile of cow shit? That sounds so crass from someone so smart. In terms of offering someone else to take a big bite, feel free to begin yourself. You sound like you could use a nice helping of cow feces yourself. Perhaps you could show others the proper way to eat a pile of cow dung. Once you get half the pile properly swallowed and get your lips properly dried off, let others know how it tastes so they can make up their minds if they enjoy your referenced excrement pie. You're such a brilliant expert on humanity, I'm certain you'd be able to show the world how to properly eat crap. Enjoy it for your Xmas dinner. ♦