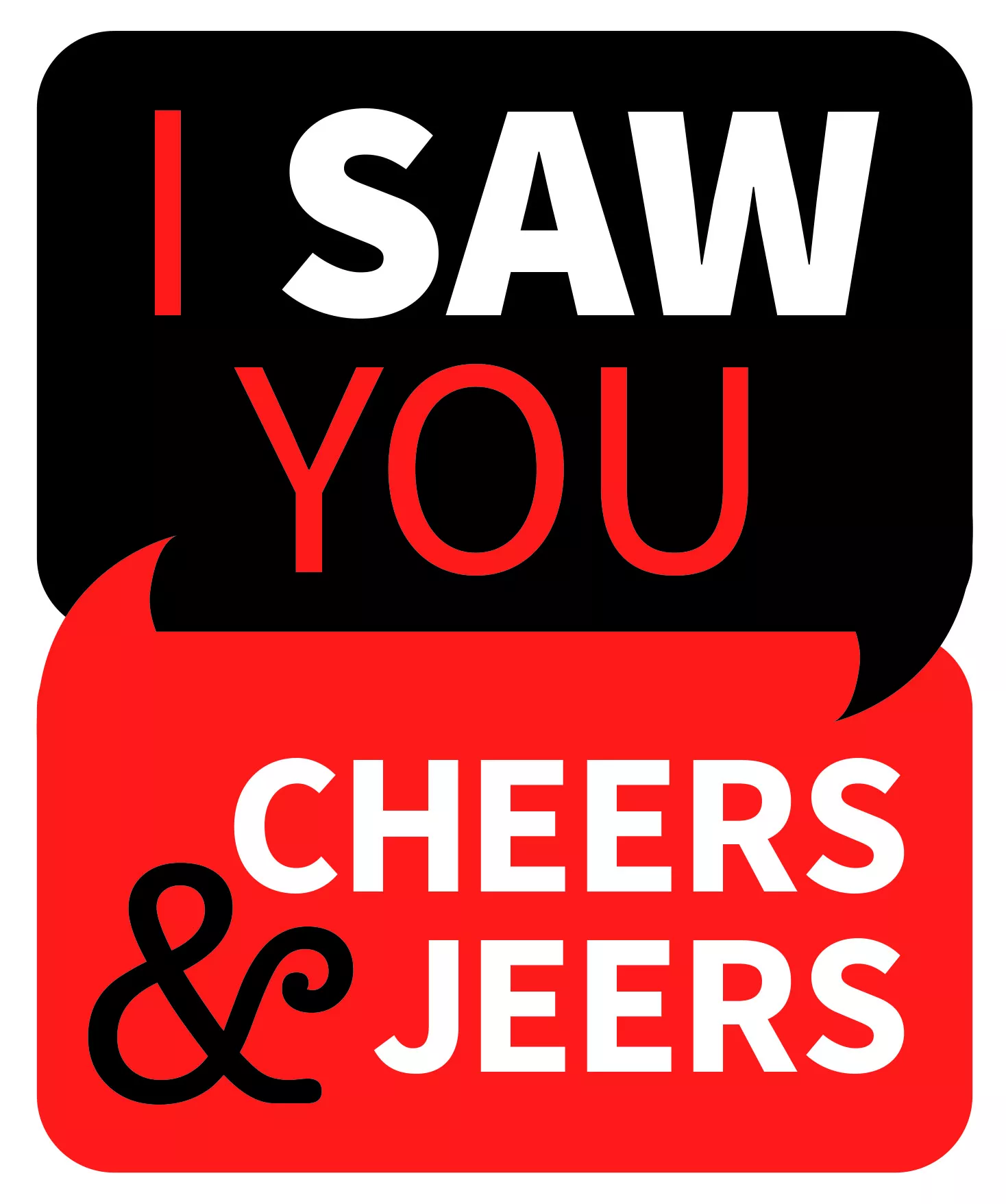 I SAW YOU
Green Eyes, Long Brown Hair I first saw you when I stepped out of the men's bathroom at a church. You were attempting to enter said men's bathroom until I kindly told you "I don't think you want to go in that one." We both smiled awkwardly at each other and you said sheepishly "Oh... right." Will you go to prom with me? Email me at: shank45454@gmail.com
Valley ER 3/22 Thank you to the handsome doctor who made me feel sooo much better. We exchanged not only one, but two big smiles between us with a gravitational pull. Was that a sparkle in your eye? Was there something there? I know I felt it and I would love to see you again.
Moon Lady in North Spokane Hey Moon Lady, smile. I saw you again and you melted my heart. Your love shines through like light from a full moon. Happy spring! Hope to see you again.
Must prove worthy I saw you with khaki shorts and bluish/purple shirt near the Fairways golf course. You were glued to your phone.
CHEERS
Thank you for being AMAZING Brandon... words cannot express how much you mean to me. I am so grateful that you are in my life. Thank you for being you and for loving me. I couldn't ask for more in a partner, friend or lover and you truly are the best thing that's ever happened to me. I love you.
Target Cheers to the woman who came back to check on my son & I after he'd fallen off of the bench in the shoe department. I really appreciate your kindness. Shopping trips are normally pretty chaotic with my son, but that night was pretty rough, he hadn't had a nap that day, but did so well at dinner I thought I'd take the chance of going shopping! Again, thank you!!
Caruso's Cheers to Caruso's on Argonne and Montgomery. This place is awesome — almost as awesome as the people who work there. Mathew, Rachel, Natalie, Jacob, Kade, Jessica, Ashley, Tazja, Richard, Abby, Jordan, JC, Amber, Ruby and Cindy, you guys rock! Thanks for always making me smile and making great food.
To my peanut butter Not much longer and it would be a year from when I first saw you. It has been a struggle for us both, but it seems that we are just growing stronger day by day. You followed me that late night, stalking me,but those sparkling blue eyes took my breath away from the start. My heart still pounds fast with every kiss and every touch. I feel your love when I am in your arms. I want so much for us to finally start our lives. You are my peanut butter and I am your jelly. Believe me when I tell you that I am yours today, tomorrow and forever and a day plus one. I love you with all my heart thank you for loving me. Yours truly, Jelly
Pride and Progression To the greatest man I know... I am blessed to have you in my life and call you my husband and have our children call you dad. Genetics are only a part of the puzzle and our family while patchwork to some is perfection to me. You are correct when you say that you stepped up. Actions always speak louder then words and you have proven time and again that you are the greatest man I know. If the whole world cannot see your heart they don't need to because you have shown it to us. Thank you for being you. Know that you are cherished now and always. I love you ~forever yours... Willis ;)
Gravy on the side Just a little shout out to Mandy at Kelly's Irish Pub on 4th St. CdA. You are the reason we always come back for our evenings out. You have the most amazing customer service in town! You always greet all of the customers like they are family. You are also very warm and friendly. Thanks for the great hospitality! P.S. Tell the cook to put the gravy on the side! THANKS AGAIN!!!!
JEERS
Stud Hater Dear Mr. Anti-Studs, I pay my taxes, if I feel like I am safer with studs on the 3.7 days of snow, I will put them on for the season. If you are unhappy with the ruts in the road, maybe you should vote to raise our taxes so we can have nicer things like good public schools, parks and roads.
Post Office Why are your employees so rude? I go in there often as part of my job and it seems that the employees don't have a bit of positive customer service skills. Is working for the postal service really that bad!? I suggest you go get jobs where you don't have to interact with the public.
Studded Idiot It's amazing to me how many people rely on the anonymity of this venue to spout off "facts" regarding issues they're obviously zealous about, however don't take the time to research their "facts" out! They figure that whatever they write in their diatribes will be swallowed as the "truth" even though reality says something totally different. It's just not the reality they live in, so they make up "facts" to support their views. Studded tires are not an ideal solution for driving our winter roads around here. The conditions change rapidly and sometimes you're caught between a rock and a hard place. There are enough hills, curves, and rural roads around here to make traction tires such as studded tires a necessity for some of us. Snow tires just don't cut it, and I don't see chains as being an option because of their on again, off again applications. I realize that studded tires take their toll on our roads, however the biggest culprits are the heavyweight vehicles that we depend on to distribute our goods. Another part of this conundrum is that our roads are not constructed of the best materials, but the cheapest! Couple that with the patchwork maintenance, and there are gonna be ruts no matter what! I live in an area that requires either chains or studded tires to access my home. Snow tires just don't get it. I have an all wheel drive vehicle and I don't wish to move from my family's homestead. I shouldn't have to! Perhaps "Studless" might try to come up with a solution to the winter traction dilemma, instead of trying to tout useless and baseless "facts" to support his/her opinions.
Risky business Jeers to the City of Spokane for not doing something about the dangerous drivers who do not stop for pedestrians in crosswalks. I just moved into a neighborhood that has a large number of older and/or disabled citizens who use the crosswalk just south of Golden Corral. I use it myself and have been almost hit by drivers who don't stop, even though I am already in the crosswalk. I am disabled myself and not everyone can dance like Fred Astaire and dodge the speeding vehicles. I see the rich GU students get a flashing yellow light for the crosswalk on Hamilton.
Move over Rover Your dog is going 1 and 2 on my family's grave. I don't understand what it is with some irresponsible pet owners. My father, brother, and sister-in-law where put to rest in the same cemetery. This cemetery like most all I have seen, has a polite sign stating that all dogs must remain on a leash at all times. They also ask that you clean up after your pet, and provide bags right by that polite sign just inside the entrance gates as well throughout the cemetery. You can spot a garbage receptacle within 50 yards in any direction. What more can they do. I see dogs running lose and taking a s--- at any time, any place they like and the owner thinks it is so cute, and turn their head as if the sign did not apply to them. I can assure you that the grounds maintenance team has more to do then pick s--- up off the ground from your dog. This last time I seen Rover lift his leg and piss on a mausoleum. I will hunt you down if I see your pet lift its leg and piss or s--- anywhere near my relatives graves. Show some respect. This is not a dog park and we all know it, why can't you, or is your head placed in rectal position. Is your dog too good for a dog park? Or your own yard. My tax dollars helped build the dog parks so you start using it. Would you like it if I had my dog take a big wet dump on your moms bed where she will rest her head for the night? That would be just as cute as your dog.
Cyclist in blue I was the cyclist in blue along Upriver Drive. You and your husband stopped to help on 3/20. Your concern and caring was above and beyond and appreciated by the wife and I. A BIG THANKS. P.S. I am much better now. ♦
SUBMIT SOMETHING TO THIS SECTION USING THE FORM HERE.