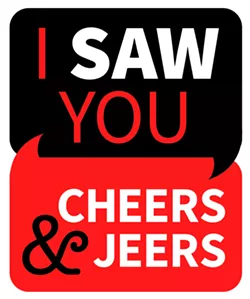 Let Your Map Tattoo Lead You Back to Me Hello there, tall, dark, and handsome; your soul radiates. Let me begin from the beginning. You, by happenstance (or kismet), found yourself in line the same time as I did (Yoke's on Foothills, 4 weeks ago), whilst I was shopping (alone as well). You were standing in line with your somber visage. Did someone hurt you? I wanted to pull at your man bun, and kiss you, passionately, right there, but I resisted for the checkers' sakes. Your magnetism, which exudes so earnestly, intoxicated my sober spirit. I was in front of you, and you seemed zoned-out, sad even. I made a stupid joke with the cashier about A Midsummer Night's Dream which she didn't get, and you quoted the line I referenced under your breath. ""Swift as a shadow, short as any dream."" I knew then how heartbroken you were. Let's talk about it over coffee. I mentioned casually to the cashier that I had a performance with my dance company that weekend, hoping you'd show, but you didn't. I doubt a soul like yours reads these, but I'm missing out, as are you. If you read this: email me at intellectualdancer@hotmail.com You biked away into the dusking sun. Please respond with what your license plate says, and the color of your bike, so I know 'tis you. Oh, and you can figure this out, dashing reader: major use ooh :)
The Hop Shop I am the tall dark and handsome craft beer snob who searches high and low for a decent local beer lineup. Finally found it at The Hop Shop on Grand. Holy Cow — it's ALL SO GOOD!! Imagine my surprise to find the brains behind the beer is none other than a beautiful little dark haired, blue eyed, craft beer boss behind the bar. Sweet Mel — you are GORGEOUS!!! There is nothing sexier than a beautiful, kind girl who knows beer. HOT DAMN!
I wish I could say this to you... I see you everyday at work and I cannot express the happiness that overcomes me. I wish circumstances were different but then again would we have ever met? I'm glad for the time being but I will always hope for more. You will indefinitely be that one that got away even though I never really had you.
*Princess dodge To the tattooed lady in the grey *Princess Dodge, we made eye contact at a red light on Division. I was in a Subaru the light turned green before I could say anything but you must be my soul mate. I felt an amazing connection in the few seconds we made eye contact. If you happen to see this please respond.
Burger King To the man in the jeep at Burger King on Division by the White Elephant on Saturday June 20 about 8:30 am we both smiled and I waved and you waved back I would have stopped to chat but had to go to work if you're single let's chat you were wearing white T-shirt and jeans.
Comcast Hi to the man I helped at Comcast on March 8 your first name started with a L. I helped you with the kisho machine. Also you asked me outside about if you paid the right amount. I said you did. If you're single let's chat. Sorry it took so long to get this in the Inlander but it never made it in the other times I tried.
Zumiez and Dinosaurs I saw you at Zumiez in the Valley Mall, we talked about Jurassic World. I like Pterodactyls, and you.
Goodbye I saw you everyday for just over a year, at the shop I love to go in most. But things changed and before I knew it you were gone. I didn't even get the chance to say goodbye! The last time we saw each other was at the 420 party, and I'm remorseful I never got your number or gave you mine. You always brightened my day and helped me a lot and I miss you very much!!! You: bald with a beard, blue/green eyes and a beautiful dog named Bailey. Me: sweet happy slightly awkward brunette with a young black dog. Please contact me if you want to see me again, raining42degrees@yahoo.com.
Dancing at Lucky's Saw you last Saturday (June 20) at Lucky's. You were wearing a romper and were the prettiest girl in the bar. I'm glad you decided to dance with me cause you were damn good at it. :) I wanted to buy you a drink and talk to you more, but I lost you before I got a chance. Would love to see you again! skywalkerfett420@yahoo.com
My Sweetest Angel You were sorta Jersey. I grew up in Hutton. But you fit me better than my favorite sweater, and I know that love is mean, and love hurts. But I still remember that day we met in January Oh baby. I will love you till the end of time. I would wait a million years. Promise you'll remember that you're mine. Baby can you see through the tears? Love you more than those ladies before and after. Say you'll remember, oh baby, say you'll remember. I will love you till the end of time.
For Poop Pants You came into my life quietly and slowly made me never want to be without you ever again. Those blue eyes, gigantic heart, sports, awesome socks and all. I love you forever Ry Bread. Love Giggs.
Pay it Forward! Thank you! Thank you to the wonderful anonymous person who purchased my coffee at Starbucks Hawthorne & Nevada (June 8) I'd had a really rough day and that simple act of kindness turned my entire evening around! Thank you! And yes I did pay it forward to the customer behind me! I hope it brightened their day as much as it did mine!
Thanx you saasha rose45th This letter is to saasha rose for giving me the opportunity and tools to get off drugs, And learn how to stand on my own two feet again, and relearning how to be a good functioning person in society. You are a very good person and I could only hope and wish the best for you in life. Be safe in your travels!. Thank you for the love in my darkest hour, you will always be one of my greatest heroes in my life. Love always your friend David lee
My Jeffrey... Remember back in 2003-2004 how you would come see me at work at Del Taco? Remember when we shared our first kiss in the parking lot of Denny's on North Division in the middle of the night? Remember our times spent in the park, just you and I? I miss you fiercely and long to see your face and hear your voice again... Not a day has gone by since the last time I saw you that I don't think of you... My Jeffrey...
Pets! Cheers to people who treat their pets as well as they would care for another human. To people who do not abandon their pets when life gets inconvenient. They may not be a part of your entire life, but you are their best friend for their entire life. Animals have feelings. Proven fact.
NMH Cheers to Neutral Milk Hotel for genuinely filling me with uninterrupted pure joy for an evening. The smile never left my face.
Babyface... To my dearest trap dilf, I am so happy to have met you. You make everyday brighter and have brought so much light into my life. You are an amazing partner, father, and best friend and I am forever grateful for you. I love you to the moon and back and appreciate every single thing you do for me... you deserve the world! - #1 doinker
Buying puppies! Jeers to the people who buy expensive puppies that they cannot afford. Buying a puppy (rather than adoption) is bad enough, but if you can't afford it and can't afford future vet trips and vaccinations and food that isn't complete garbage, are trash humans. Please remember that animals are living breathing creatures and cannot be thrown away or abandoned. They need good food and medical attention too. They are part of your family, that's what you chose, not them.
May you find self esteem My dearest Stephanie, you deserve all the best in the world, you are so beautiful inside and out. Everything you do at work and volunteering makes you who you are. Honestly as your friend I can't sit by and let your low self esteem lead you blind any longer. Jeers to you "R", I'm tired of seeing you trying to cheat on her over and over. I myself have an online dating account and it frustrates me to no end that you not only take advantage of a loving heart, but that you have the audacity to look for other women online. I hope someday she will smarten up.♦