Love don't pay the bills I know this is the way. I really, wish I knew you better. The hour I was fishing on the dock you were with your little girl and a sister or friend. I asked if you caught anything. Your open heart and way you held your self touched my heart. I'm from Alaska leaving soon, but I had to ask, if you're not attached.!! I'd sure like a chance to know you better. I have everything in life but a good women. Your baby girl, I'd spoil. I have to know?? 6-24-2015 Williams Lake
Beautiful yak lady I saw you at the Yak on Sunday with your two amazing daughters. One of them looked exactly like you. You, brown hair, brown eyes, and a lace tie-up thing. Very country. White earring white necklace. You were reading to your daughter the jeers and cheers column. Your daughters were drinking lemonade you, a beer. You looked at me and I almost barfed. Thank you for the eye contact. I will show you a great time.
Cute girl at nYne I saw you at nYne on Saturday night. You were wearing a five panel hat with a pocket tee. We kept making eye contact and I was really nervous to come up to you. And when I finally built some confidence to go up to you, you disappeared. My friend thought I was talking about your other friend that was with you and he went up to her to talk her and I quickly grabbed him because it wasn't you. I was wearing a blue short sleeve button up and black jean shorts. Hopefully I will see you real soon in the future so I can actually talk to you and I hope you read this. Until next one.
Missed connection I saw you last in September 2014 right by Freya and Sprague as you were leaving from where we were. I've always regretted how we parted ways that day and that I ended up where I am (the gray bar hotel) before I had the chance to apologize to you. If you are reading this or maybe if someone who knows one or both of us is reading this... you'll know that I'm sorry and would really like to hear from you. What do you think? Am I still worth the cost of a postage stamp to you? Miss you, Grizz.
Valley Twigs 6/29/15 You, green dress, red hair, bright eyes, and great smile. Me, tan patterned shirt at the bar. You met your friend for a drink, would love to meet you for one...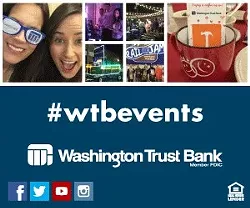 I wish I could tell... How I feel... These circumstances may be the only door provided... Now I just wish it open, but that takes two. I get butterflies when I see you, overheat at the sound of your voice, and lose focus. But for now... I just want you!
Raine @ FRENZ salon The service that you offered me was outstanding, and helped give me the confidence to really excel at an important interview! Your kind words and advice have really helped me out, and I know who I am coming back to for years on end. I never really knew what a REAL haircut was like until after you had performed with extreme precision and as I got up to leave, you said, "Where do you think you are going? I still have to shampoo your hair!" Again, thank you, and keep up the outstanding work. i missed you this time, but like I said, you helped me land a big job, so I'll give you a tip for 2 times next time I come in!
Hello Batman Thinking about you. Got all the necessary camping items. How about it? Take off your Batman suit for a weekend and go for a swim in the lake. Catwoman can fight the world by herself for a weekend. Her claws are sharp so I'm sure she can fend for herself just fine. Love you. Batgirl
Awesome team Do you know how amazing you are?? There are over 340 on our team, at a pretty busy call center! And busy... slow... you are the best group of colleagues I have ever worked with. The culture is amazing and the Management team is awe inspiring. I love working with all my fellow... Aloricans! Thank you all for making each day.... ROCK!!!
My soulmate Thank you for making me the happiest man ever! It's been a long hard five years but we have overcome what others say we couldn't. I am so excited to marry you. I can't wait to show our family and friends how much I love you. Our 50th anniversary will be amazing. Fate brought us together and fate will keep us there. Diggs
Rude! June 24, 2015 - 5:00 Showing of Jurassic World @ AMC; YOU — plain T-shirt socks up to your knees fat slop in the back middle row; you are seriously the rudest person I have ever come in contact with. Throughout the entire movie you were texting (with your phone not on silent), kicking the back of my seat violently, farting, coughing dramatically without covering your mouth, and making loud unnecessary comments... I was wondering why you were alone and no one refused to sit in the same row as you. You are a disgusting ass.
What century are you living in? Jeers to Spokane City Councilman Mike Fagan, who doesn't believe in gender pay equity because men and women are not equal and there are biological differences between men and women. (Duh!) Just because you attend neighborhood meetings doesn't mean you represent our community value of equal pay for equal work.
Not cute or nice What is it with you guys who don't understand you're obnoxious. Why do old guys think they can sweet talk a girl into a long evening of conversation? If you say hi and I respond it doesn't mean that I want to hold a long conversation with you. You don't know anything about me and it freaks me out that you approach me like we have anything in common. You may have been a smooth operator back in the day. But it is plain weird! Don't think that I want to sit and have a long discussion over whatever it is you are trying to talk to me about. I am out having a good time, not looking for an old guys attention!! I am not that desperate! First off you are downtown this is for the younger crowd, I am sure there are older bars for people your age!!! Don't creep into our space and try to charm someone forcing yourself into the conversation when I am with friends! Just stay at the bar and drink up if you choose to party in our spots. but don't approach us! Old guy need old girls. Stop being weird. We do get grossed out and laugh at you when you leave or when we leave to avoid you! Just stop embarrassing yourself. Leave us alone we are out drinking having a good time we don't want to worry about weirdos.
Rental company jerk My son who is 16 years old was driving and his truck overheated so he pulled over at the first chance he got which was your rental company parking lot. the manager came out and yelled at him to move his truck. He told the guy that his truck overheated and was waiting on his step dad to come help him then he would move. The manager told him he needed to move now and continued on being a bully to a 16 year old kid. So to the manager at this company was it necessary to bully a kid that wasn't hurting anyone or in anyone's way? His truck overheated and it was very hot outside what harm was he doing waiting for his parents? You're a jerk and need to be kinder to people. I hope you don't find yourself broke down one day and have to pull into a parking lot in 100 degree weather. Karma will get yah.
Pets at Hoopfest To the owners of the helpless pets that were dragged through downtown during the hottest Hoopfest on record, even when the rules stated service pets only. Also, to the owner of the HUSKY puppy who was walking sideways due to the burning pavement on its feet. Citations should have been given to those insensitive so-called humans.
The burger stabbers Why do you hate my burger so much, bro? When you bring my burger to my table and it has a steak knife jabbed into it, it makes me wonder what's going on in the kitchen. Is that a scare tactic for a sweet tip? I'm confused! The burger was delicious, but in the future, let's be reminded: That cow is already dead! ♦