Mountain Man I saw you at Mt. Gear this Tuesday. You are a tall drink of water, bearded, perhaps named Logan, were buying cordelette. I am a beautiful, adventurous woman who mistook you for your doppleganger. Coffee or beer while we climb sometime? Or, we can snuggle up to Freedom of the Hills while cuddling on a portaledge. Message me at realliferockerz@gmail.com. If you are taken, either way, you rock. (See what I did there?)
I wish I could tell you something too.... I felt a connection the moment I saw you. I think you are the most amazing person. I wished circumstances were different too. Things are not what they seem. Ask me and I will tell you. I've tried so hard to get to know you, to get close to you. But, you always give me mixed messages, and she is always around you and you around her too. I thought we were starting to be good friends, but now you won't even look at me. Not sure what happened. If you like me, tell me. Don't be so shy. Take a chance, life is too short. Don't let me go.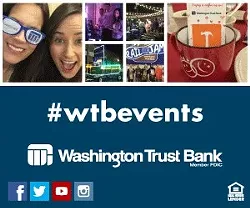 Connecting glance July 3rd at Yoke's our eyes connected, we traded smiles, our eyes met again! I'd love to see those eyes and smile again!
You You are still a whisper on my lips. A feeling at my fingertips, that's pulling at my skin. You leave me when I'm at my worst. Feeling as if I've been cursed. Bitter cold within. Days go by and still I think of you, days when I couldn't live without you. I miss your smile.
Wanna Race? At State Lline Speedway on July 3rd. You were down in front with your large family, and cheering for E011 in compact demolition derby. Baseball cap, glasses, blue sleeveless T, green shorts, gray tennis shoes, tattoos including a small eagle. Thought our eyes met quite a few times. Thought I would take a chance and see if we could go enjoy the races together and get to know each other.
Black and Green Flannel Singer Around 5:25 June 25th 2015. Gorgeous blonde brownish hair girl driving down division wearing a green and black flannel shirt. Wow you can sing. Next time we should sign a duet together. Oh and maybe work on your car dance moves. Best commute ever. Email me at singingwhitecar@gmail.com
My Turtle Years ago we met downtown. My life forever changed that night; for the better, all because of you. I know you read the Inlander religiously, I know you always wonder if I will write. Now it is I who wonders the number of nights that may pass before my turtle is mine at last...
My #SuperCracker Thank you for all our inside jokes, and making me laugh. You are the sunshine in my life, all the drives we take and Redbox movies and my favorite....the pillow talk, makes me feel so happy. I hope one day I can be yours forever I love you more then the moon and the stars. Your #MultiWheat.
HEROES on Division! BIG cheers to the bystanders, drivers, and wonderful people who helped me when I was struck by a car on June 1. I have bad anxiety and was very panicked between confusion and pain. The people who stoped to help me calmed me down, called the ambulance, and contacted my family so they were waiting for me when I got to the hospital. I am walking and I consider that a miracle in itself, but I would be far worse if it weren't for you. CHEERS to my HEROES on Division.
Cheers to the Chicken on the Bus! Cheers to the chicken I see most days waiting for the bus on the corner of 29th & Freya. So glad someone is helping reduce the carbon footprint and taking public transportation. I just keep wondering how Little Red Hen is paying? or does she have a bus pass?
My love I am so excited beyond words to start a new adventure with you my friend. We have really been through some rough stuff these last two years, but I know we are going to be just fine. I love you so much baby, our life is one full of joy, laughter, and strength. I will always stand by you my friend, learning and growing in our love. You have no idea how great it feels to wake up every morning knowing I am yours and you are mine; you don't just cross my mind, you live in it. I love you past my mind, beyond my heart, I love you from my soul... in the space where only you, our son and God dwell. I cant wait to marry you, I love you Gare bear. Forever, MOO
Cheers to you, Batgirl! (Whoever you are) I get a kick out of reading your posts so I thought you might appreciate this poem I wrote a few years ago. Simply entitled "Batman." Batman, would you just look at this face. I had a taste of acid while working on a case. And where were you when all of this happened? Now with the ladies, I'm lackin'. Yes, I'm half-dead and the other side says, ""I don't choose, I let my coin do that."" Dark Knight, well, riddle me this now. I'm pretty enigmatic so put up your fists now. I'm not insane but close to it. My insignia is better and you know it. I guess there was no doubt what you were all about. I look up when the lights go out. Dark Knight, I'm just keeping it chill, yessiree. Suspended animation is doing work on my wife's dignity. Once in a while, I enjoy a nice ice cold brew. There's only one left in the fridge so that sucks for you. I think I'll have some fun with my cool freeze gun. The world's greatest detective is on the hunt. Batman! Why the long face? It's not like Gotham City is really such a bad place. I'm just joking around, don't take it so seriously. I think you need to lighten up a bit, come on, smile with me. No one knows my name and I like it that way. Everything burns, it all goes up in flames.
Cheers to Sam's Tree & Landscaping. To the nicest, most hard working crew I've ever dealt with. You removed 30 trees over 3 visits. Everyone showed up smiling & ready to work at 7 a.m. Every one of you had a positive attitude! It was obvious all of you love your job. I was most impressed with the work ethic of the entire crew. Sam, you should be commended on doing an excellent job of hiring these young men. You guys are the best! Brownies was the least I could offer as a thank you. Lori
Flying Goat waitress Sweet-natured little new gal that's working at the Flying Goat. We are (semi) regulars in our mid-60s. It's been brutally hot and working the patio lately, you still have that inviting smile on your face regardless of being tripped by children running around or dealing with a demanding table. It's refreshing to see one of the younger set these days radiate HAPPINESS. Overheard you talking to a co-worker, your positivity about life in general is awe-inspiring. You stand out in the crowd. Thought you'd like to know that unbeknownst to you ... people are impressed. Tell your boss to give you a raise. We will be back.
Jeers to me You were the greatest wife a man could ask for and I blew it by taking you for granted. You took care of our home, I complained that it wasn't clean enough; You gave birth to our son, I had an affair; You tried your best to repair us and all I did was tear you down and make you feel like a big fat nothing. I am an effing MORON, I dont blame you for divorcing my stupid self, you deserved better and now it seems as though you have found it and it will soon take you far, far away. Dont get me wrong, I am happy for you, but I'm also super mad at me for pushing you away (literally) I know firsthand what I put you through now and I would do anything to go back in time and change it. I can't do that, but if I ever get a chance to make it right with you, I swear on the hatchet I will treat you like the Goddess you always were. I love you. the X
ding-dong-ditch To the punk(s) near Newman Lake ringing my doorbell and running off: you've got my attention, and I'm watching. And my neighbors are now watching. I've made some changes to my front porch. One of these days I'll catch you, and I'll be the one laughing as your mommy or daddy haul you off back home. ♦