To the girl 7 years ago from Ferris High School I don't recall the exact year, but you were the first stranger there to take the initiative to get to know me, when I had been an increasingly reclusive target for bullying for over 6 years. I recall you first asked if I was insane, and I said I was. But after I later accepted your request for a relationship, when you grabbed my hand I panicked and ran out of fear. I know no adequate method of apologizing for what I did, and there is no other thing I did which made me hate myself more than that. But I want you to know that I would not be alive today if I never met you, and people like you, and learned that some people have good intentions. I had (have) a disability that hinders regular communication and social learning, and makes me feel all manners of emotions more strongly than others. I just wanted to thank you, and say that if and when I become able to properly apologize, I will.
Mr. Man Bun You were wearing a white shirt and shorts sitting at Coeur. I was the blonde with a Seahawks jersey and Bible in hand. Couldn't help but notice that you were glancing my way. I wish I had the courage to put my book down to say hello, but instead I made an excuse to come back in and hand my friends something. I should have handed a hello to you. Maybe we can try again? Same time, same place next week?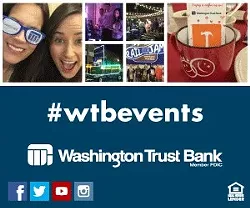 RE; "My heart goes out to you" My heart was broken on Monday, Aug. 30, when my best buddy for the past 7 years passed away, very suddenly from a rupture inside him. I read your ad and was not sure it was meant for me, as I am sure people lose pets unexpectedly everyday, in every city, at every vet clinic. On this day with my heart broken, having my pup fought hard and pass peacefully during surgery, you locked eyes with me several times, with your new puppy, being a squiggly ball of energy at the end of his leash. Your life with your new "best friend" was just starting and mine had just ended. You walked over to me, letting that ball of energy jump up on my leg and let me pet him as he licked my hand that had just been wiping away tears. Your awareness and compassion helped me smile when nothing else could have. Thank you so very much for sharing that short moment. It meant the world. If you were not at IndianTrail pet hospital on 8/30, Thanks goes to you, and to my friend at Indian Trail, for your genuine concern and understanding that these "animals" are parts of our families. Thank You for Caring!!!
Qdoba 9/25 Fri, noonish Hi Mr Motorcycle Man with the nice cream-colored bike!! I've noticed you at the "Q" before; this time you opted to dine in. I was eating outside in the glorious sun, noticing the great seat on the back of your bike! I came in for a refill. We made eye contact twice while I was refilling my soda, and as I looked in the window as I walked back to work. Lunch and a ride sometime? Qdoba9_25@yahoo.com
To my Knight in RUSTY armor I saw you at the Beth Hart concert and I just "Can't Let Go!" My heartache feels like the "Baddest Blues" and maybe "Bad Love is Good Enough?" Just please "Leave the light on" because I don't want to be "Caught out in the rain" of this pain. It feels like the "Weight of the World" and I just wanna come home so you can "Hold me through the night!" "Oh me Oh my" I am "Missing You!" I just can't imagine a "World Without You." Please "Tell Her You Belong to Me" because "I Love YOU More than you'll EVER know!!" I will ALWAYS love you Mr. Darcy and I'm holding onto HOPE! I used to be YOUR sexy Irish lady. CX :(
RE: In my head Could you be more specific? Maybe this person feels the exact same way and is always thinking of you...
RE: In my head I have doubts in my head that it's you. But there is some part deep down that says, maybe. I've moved on, and it seems you have too. But you'll always be the one even if it never quite worked out. I just want to know... who shall we love always?
A good Samaritan Thank you to Suzie. You stayed with me when I fell. You were so nice and called the paramedics. I am deeply grateful for that.
The Hop Shop Last week I saw the beautiful owner collecting baby carriers for Syrian refugees! I couldn't believe it when I later came across the KXLY news story about her allowing homeless people to live in her house. Is there no end to your generosity and heart? You make me want to be a better woman, and we need more people like you in this world. Amazing!
thanks for the ride Thank You AJ & Melissa for the ride Saturday night 11 pm on Hwy 2 heading to Reardan. My tire blew (including the rim) I was walking., it was kinda getting creepy too!! You guys picked me up — it was so nice. thanks again M
HELLO BATMAN Almost 4 years since you put that cape on. Now realize that you have made your choices in spite of my attempts to convince you to retire it. You have your reasons but are unable to express them. I understand and will cease the chase. I love you. Batgirl
"More Cow Bell" I am probably a cranky old man, and should just "loosen up"... BUTT... During the fair we attended two concerts, and enjoyed the music and the 300+ asses we stared at for two hours! Last night was "Queen" at the Bing. Same thing! I love music, I enjoy standing and singing out loud, that's why we ALL go, right to enjoy good music and have fun. But unless the show is private, just for you, or you are in the back row, when you stand, waving, and shaking your ass you are probably blocking someones view behind you, and behind, them, and so on. Lets be a little respectful, I came, like you, to enjoy the show(s) butt because of your inconsiderate behavior, we left early. I am also sure that the couples in their seventies, in their suits, ties, dresses and heels, appreciated it as much as I did. Suggestion to venue operators, when selling tickets... "Would you like to stand and wave your "iPhone" on "flashlight mode" for two hours, shaking your butt, and having fun, or do you want a seat that you can sit, and enjoy, standing when the excitement is to hard to contain, but sitting, and enjoying the sights and sounds of the show. Put the high energy folks in one area / section (mosh) and the older, less enthusiastic folks in the old fart section: we both win! Usually the people jumping around is more entertaining than the show, but if I pay the same as you do to get in, I would appreciate the courtesy to be allowed to experience it as much as you do, and not be subject to reading your pants size, or seeing your butt crack!
Not tie down their tables!! To the person driving on I-90 westbound on 9/26/15 at about 2:15 pm. By the Pines exit. You lost the tables that your were hauling. They came flying across the freeway and hit my car. You are lucky no one was hurt. And me and my son are OK. Too bad I didn't get your plates. Because of you being stupid now I have to pay the damage to my car. Next time tie stuff down.
Kindergarten parent 9/16 Jeers to kindergarteners' mother. Waiting at the teachers door to pick up our littles. The kids come out. Some have jackets on. Some don't. Hers came out without as did mine. She glared at the teacher and says "some of the outfits she has... Ugh... Than makes a pissy face at her and walks away. In my opinion it is the parents' job to teach their child to wear their jackets. They are 5... Either they forgot or don't want to. Shit happens lady. Go apologize please if you read this. ♦