My Grandma Spotted You When my mom called to tell me my grandma wanted to give you my number but didn't... According to my mom, her and my grandma were in north Spokane at Total Wine on the afternoon of Thursday, October 15th. They were standing in the aisle, looking a bit perplexed, as another customer, YOU, came up and asked if they could use some help. Described by my mom as just my type: tall, brown hair, clean trimmed beard, handsome, very nice, and clearly a beer connoisseur. You talked beers and breweries with them and ended up picking out the beer for my grandpa's 80th birthday (Pinner Throwback IPA; Bale Breaker Top Cutter IPA; Firestone Easy Jack IPA). Needless to say, as my grandma got back to the car she mentioned to my mom she should've asked some questions and given you my number. My thoughts: You have great taste in beer, you helped my mom and grandma just because, and you got my grandma's stamp of approval. At the very least I'd like to meet you for a beer. Cheers! Contact me here: isawyou101515@gmail.com
Response to "A Plea to my soulmate" I am probably the most confused person on this planet. How do I know this is for real? I know how I feel, It has not changed in the 24 years. It never will. I look at your Facebook and you are in a relationship, so why exactly now? If you just want to play with my heart for another 24 years, please don't. I would be willing to meet and talk. Only respond if you are 100 percent! Love and confusion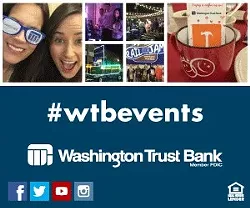 The medical student It was a Wednesday at Rockwood clinic (north); you are a medical student who was shadowing the doctor I was seeing. I was rambling on about my concerns of ADD and you just kept smiling at me. I can't stop thinking about you.I need to find a way to see your great smile again.
Volunteering at 2nd Harvest You were volunteering at the night sort on 29 October at 2nd Harvest. You had glasses, a WSU shirt, and you climbed into one of the bins to sort donated food from refuse. I just thought you were hot and thought you should know! I volunteer there a lot. You should, too.
THE CHILE PHARMACEUTICAL GUY Willy who spent time in South America: You and your friend were outside the Bartlett and nYne on Friday 10/9. My friend and I ran across your path and I thought I recognized you as one of the band members from a photo in the Inlander. You have a sharp mind, great smile, and the best hands! I would love to have a REPEAT, ON THE ROCKS, WITH A TWIST! I wish I would have taken the Lyft after letting my dog out. jj677223@gmail.com
SLC to GEG Connection You, returning from work in LA, AR, MS as an HR professional, redhead, former bodybuilder with pretty hazel eyes. Thank you for the 2-hour chat about everything but nothing at the same time. You made me forget about work stress and dealing with family illness. You're the kind of person that reminds me about the kind people of Spokane. I hope we meet again.
WinCo Produce I saw your smile and those eyes piercing straight through me on 10-29-2015 around 2 pm in the WinCo produce Dept. And then you spoke and the butterflies fluttered Mr Parks in that uniform. We followed each other through the department and again in the bananas you spoke again. I didn't have the nerve to speak you had me in knots and speechless. If it was you and you remember me contact me here. Address me as Ms. Butterflies.
Neato Burrito, Halloween It was around 6:45, Halloween night. You were in line ahead of me, ordering chicken nachos. We glanced briefly at each other, before I broke eye contact in a fit of shyness. Would've liked to start a conversation. Maybe it's not too late... What was my costume? halloween_15@outlook.com.
Long-Haired Redhead @ Great Clips Near Shopko You were wearing glasses. I was getting my hair cut Sunday, by someone else, but I kept seeing you in the mirror. I just wanted to say, I think you are absolutely Gorgeous!
Good ol' Fashioned Lover Boy Dear "Dear"/ "Significant Other"/ "Honey"/ "Good ol' Fashioned Lover Boy"/ "Boyfriend!?" I know we haven't yet clarified official titles yet, but please accept my apologies for making your unrequited acquaintances to my extended family with or without your consent to divulge the orgasmic details of our personal relationship AKA, what the old folk refer to as "Free Love," as in and yes, I clarified for them: unprecedented, unprotected and almost unadulterated fornication. Love You! XOXO!
Re: Dear Batgirl The Batman that replied in the Oct. 22 edition. I am not the Batgirl you are seeking. Good luck in your quest. Wishing you all the best. Someone else's Batgirl.
Hello Batman Have wished upon a falling star and hope that someday will come. Sometimes the best thing you can do is not think, not wonder, not imagine, not obsess. Just breathe, and have faith that everything will work out for the best. Love you so very deeply. Batgirl
MyMy Kit As far back as the folk tales go, to the legends of true, I want you to remember that as I paint the roses red, all I needed was the white one. My heart is heavy and my soul is hiding. I'm devastated and I'm dying inside before I even knew I was alive. So cheers to you and jeers to me. Live laugh above all else give.
LKLEBVM If one of us was going to do one of these, naturally, it's me. Anyway, thank you for everything you do for me. You have no idea how much you mean to me. Also, you're crazy hot and that's a big plus. You deserve every happiness the world has to offer, don't forget that! I love you L&T!
Burned I hope you enjoy the package you stole off my porch this afternoon. It contained a memorial candle for my best friend who passed away July 1. Her mother created a candle with my friend's favorite scents and set up a site so proceeds could go to my friend's favorite charity. I couldn't buy a whole bunch and they're not cheap, but I was able to purchase one candle to support her charity and as a way to honor her memory. You'll see the whole story when you open the package you stole, a picture of the friend I lost, a story of her work with the animal charity. I hope that if there is any decency left in you that you will return the package when you see what is inside. No pawn shop will take it and no one will see the true value in it except me. What is really sickening is that you must have watched the postal worker drop the package off and immediately take it from my porch. I stayed home today expecting the package. You stole a lot more than a box and I hope you know that what goes around will come around.
Big bills Jeers to some local hospitals for not informing patients being admitted to their ER, that necessary procedures may not be covered by insurance and to expect large bills.
Envelope Snatcher You came into my store Monday night with your daughter and asked if we had an envelope. I provided you with one, and you demanded another. I gave that as well, and you walked away without paying me, or even saying please or thank you. When my co-worker informed you they were 11 cents each, you gave her a mean glare and blatantly ignored her, dropped off your rent checks, and left. You are an a-hole and a thief, even if what you took was less than a quarter. And here's the kicker: we've been known to give an envelope out to customers who didn't realize the price, or who were having particularly crappy days. We might have even been happy to give them to you, but your attitude was so self-entitled and churlish, I'd sooner eat my own shoe than help you out in any way. Please don't return, or if you must, buy your own damn box of envelopes, you cheapskate. And please learn some manners — they say children learn how to behave from their parents, and your girl should have something positive to aspire to. ♦