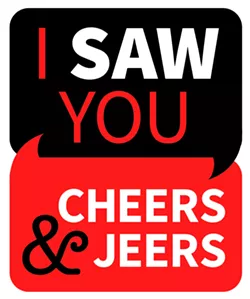 Mr. Penske man We have met a few times in morning getting that coffee at the Mobile station. I know you have flirted and I sent a wrong message. I would love to have a coffee with you sometime. You know where to find me in the morning. Hope you read this.
Ironhorse Saturday Nov. 7, 2015 To Kelly, we danced a dance at the Ironhorse on Saturday Nov. 7th. You asked me if I knew how to Swing Dance. I told you I just started taking lessons.. Me.....wishing I had asked for your number, but did not have the nerve. No, he is not my boyfriend or husband. If you see this and are interested, send email to Itsaspookyday@yahoo.com. Jan
THE CHILE PHARMACEUTICAL GUY THE CHILE PHARMACEUTICAL GUY Willy who spent time in South America: You and your friend were outside the Bartlett and nYne on Friday 10/9. My friend and I ran across your path and I thought I recognized you as one of the band members from a photo in the Inlander. You have a sharp mind, great smile, and the best hands! I would love to have a REPEAT, ON THE ROCKS, WITH A TWIST! I wish I would have taken the Lyft after letting my dog out. jj677223@gmail.com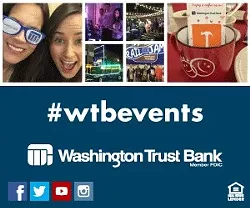 Acknowledgement A grocery store in Cheney had an employee who was consistently berating people of color and/or of less financial means. This behavior was observed for the last two years. indicative of racism and prejudice, thus this letter. After writing a letter of complaint to upper management, dictating events that have occurred by this man's wanton disregard for respect and professionalism, he was fired. Cheers for this action of zero tolerance, going outside the 'norm,' as now we can go into the store and not be scared.
My baby doll, Thomas So.... We've just crossed the 15 1/2 year mark. I freak out because I still can't believe that I could love someone (even like) this long and you look at me with all your sexyness, laugh and tell me its "just a drop in the bucket". I seriously don't know how you have put up with some of my poor decision making skills, my dorky humor and my accident prone clumsy ways that you seem to find entertaining. I do love you with all my everything and I do appreciate you. We have raised some pretty awesome kids together and we are now grandparents to a little boy that has us wrapped around his finger like no other. I love you, I love our past and our future. We have done pretty dang good!!! I'm just sayin...... Forever, Jennifer
Standing Behind Student Veterans Cheers to the veterans out there who have proudly served their country and are now focusing on their education. To those who fight the daily battle to "integrate" with their fellow classmates. To those who stand strong and buckle down to get their education but are not buckled down by education. I see you every day on campuses across Spokane and understand your woes. We are student veterans who have served like you have, experienced the same as you, and have fought the same battles in class and outside of class. We stand behind you, support you, and understand you. Know that you are never alone and we salute your drive to better yourself and get your education.
Thank You! I can't say this to your face, so I'll say it here. Thanks for cheating on me (yet again) with someone I considered a friend. I regret every second of the 4 and a half years we spent together. I never realized how suffocating you were until we were apart. So thanks for freeing me from you.
Clean Up aisle 5 I was shopping at the Downtown Goodwill the Friday afternoon before Halloween when all of the sudden my one year old begins puking... Everywhere. On to himself, me the floor. It was awful. I was kinda freaking out with what to do next and three or four employees rushed over to help us. They put my one year old in a clean shirt brought me a wet towel and cleaned up after my baby. They could've reacted a hundred different ways and I am grateful for their kindness towards us. It really means a lot to me, Thank You!
CW Will miss that dynamite smile, wicked sense of humor and take no crap attitude that made that place bearable. Really going to miss you.
Jr. To my 1st concert ever, Buddy Rich. Shoulda known! To Harry O's an' Joey, no? To cantilever floors and sleepless nights in swank hotels. Strolling cappuccino, anyone? To stacked decks and overdressing. You cheated! Good for us! To loving onion rings more than diamond rings. To Moms who encourage musical ones and offer those gifts to the world. Raise your glass to them! To a lifetime of perfect timing in a richly crowded world, each day pushing the clock, never missing a beat. More wood! To Gab'i'., Matt, and Bench. To Bob and Betty. To mink and pearls. To jeans and dirt. Never forget you are greatly loved by all. Polish your shoes, check your zipper, straighten your tie. The show must go on! You made it past July...Happy, happy, Birthday. May your wish on the candle on the Girl-jumpin'-outta-yer-cake come true. -G.
Toys in the Hood What is more annoying than having a neighbor who insists on parking his truck on the front lawn? A neighbor who gets another "fixer-upper" and parks it on the lawn too. Thanks for classing up our neighborhood.
Pranks Can Be Cruel Thanks to the person who thought it would be funny to pour honey all over my car hood. I work nights and go to school during the day and am just trying to get by. After being sick and having a really bad day, walking out to find a puddle of frozen honey on my hood really was the icing on the cake. I wish maybe next time you would think about how mean your little prank can actually be.
Hair raising I had heard nothing but good things. So I decided to give your salon a whirl, and was very let down. My hairdresser was a friendly short haired red head, although she was either hungover or high. When she shampooed my hair I had water all down my back and in my ears. The cut was not what I had wanted and my color is super patchy. So much so, that I can not wear it up. I went on their website to write a review, but no option for that. She is known on there as the "assassin of hair", well I am now having to let my hair re-gain life from your assassination! Hope you were having fun murdering my hair, or at least the night before! :(
Cat Abuser Jeers to whoever dumped a nice gray tiger stripe cat in our neighborhood that ended up at our house, so now we need to find him a good home. After we treated his injuries from being thrown out and from anther cat defending his territory. He loves being held and petted — obviously belonged to someone. Double jeers if you took ""YOU STOLE MY CAT"" and took him for ride before abandoning him. To those of you that think a rural area is a good place to dispose of pets, THINK — those places abound with predators — coyotes, owls, hawks, etc.
What's happening to us? Unless you are disabled, elderly, or ill it would be very nice if you could at least make an effort to cross the street in a timely manner when there are people waiting to turn. To the skinny jean wearing punks who were too busy texting and visiting with each other to make it across the street before the light went from green to red (seriously?!) where are your manners?! If you had walked any slower, you'd have just been standing still. I'm sure whoever you were texting that had your undivided attention, could've possibly waited another ten seconds while you crossed the street. There are other people waiting on you, and you couldn't give a crap. I'm not asking you to break into a full sprint, just walking at a normal pace would suffice. To the three different people who I held the door for (on three separate occasions at three separate locations) and they couldn't even acknowledge my existence (not a smile, nod, thank you) It's just common courtesy people. Manners. What the hell is happening to this world?! Even the little things that can make people decent are gone. ♦