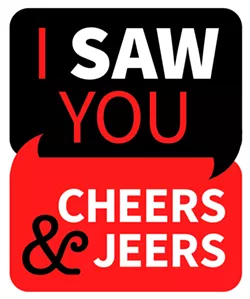 Huckleberryhoney I saw you in that white Tahoe you looked like a angel a queen on top of the world. Beauty so rare like the huckleberry. I saw you win huckleberryprincess in Thomson Falls and you won my heart forever and then forever again I miss you. Just in case you forgot I would turn around just to say you're beautiful.
Burlington Coat Factory I saw you on 11-19 at Burlington Coat Factory, while I was Christmas shopping with my mom. First off I must say, seeing you shopping with your daughter really made my day! I must have seen you in that store for hours going back and forth to and from the dressing room. You stopped and asked me for some advice on what clothes would be best and what the styles were these days. You looked so lost but never frustrated. If you ever needed a shopping buddy to help you pick out some things for your daughter, shoot me an email burlingtoncoatgirl@hotmail.com PS. I wasnt sure if the fact you were shopping alone means your single or not, but thats email is also good for coffee. :)
After The Storm on N. Division We were on N. Division creeping in traffic around 11 am. You were the handsome guy in the white Jeep with the beard and the great smile. I was the girl in pink in the red Jeep Patriot. We couldn't keep our eyes off each other between Mission and Indiana! Wanted to say Hi and see if we could grab some coffee. If you remember me leave me contact info here so we can get together. Just address me as Pinky in the Red Jeep.
Thanks Inlander and Community The 20th anniversary of the Fall Folk Festival included two great days of music, dance, and arts thanks to sponsors like the Inlander. Thanks to Wanda Tashoff at the Inlander for all the publicity ideas. Kudos to all the performers, volunteers and community supports that made this such a special year. What talented folks we have in the Inland Northwest. Plan to join us next November!
Cheers to the McDonald's employees! This Cheers is for all the McD's employees working so hard to keep everyone happy. You joked, reassured and tried to keep everyone's spirits up the morning after Nov. 17's bad windstorm. Thank you for warming my heart as well as my coffee.
Coffee Line Cheers Cheers to the 15-to-20-deep customers waiting in line at the Rocket Bakery on Howard the morning after the record setting windstorm power outage. They were patient and polite, and seemingly grateful that two employees woke up early from their cold and powerless homes to keep their customers happy.
Thanks for the Hi-Vis Vest! To the dude in the white work truck as I was directing traffic at Highway 2 & Farwell on Tuesday when the lights were out: You handed me a Hi-Vis vest as you drove past, making it a whole lot easier for folks to see me as it got darker. I wanted to say thank you! You rock!
Better than Top Gun We flew back into Spokane on one of the last flights approved to land on Tuesday night. The wind at the airport- minutes before we landed registered at 71 mph. A shout out to the pilot on flight #2072 from Phoenix to Spokane. Southwest Airlines should commend you for a job well done. Everyone on the plane applauded loudly as you guided us to a soft landing. I wish I knew your name as I would love for you to know how much we all appreciated your professionalism and expertise.
HELLO BATMAN Every day, every minute I am thinking of you and the loving life we could share together. More weeks at Loon Lake in our favorite cabin, Luby Bay, drives to Montana in a snow storm. I would even consider another night at Bennett Bay if it meant being with you. Step back and take a look at the last 5 years and ask yourself if 5 more of the same are worth the unhappiness. I love you. Batgirl
Medical Lake Heroes Just want to give a shout out to some very helpful and caring people in Medical Lake. With all the chaos of the wind storm, power outages and trees lost last week. There are some very caring people in this world. Stan the Postmaster visited some older residences bringing mail and making sure they were ok. Living in Spokane and not knowing what roads are open or closed it was very satisfying to know that Stan cared. During the clean up this weekend Scott the City Manager managed to get another trailer for tree debris, this helped my father and I out so we could get the yard totally cleaned before the snow sometime this week. I really appreciated Ken across the street who was willing to help my parents at anytime. There is something to be said about living in a small community, glad I went to school there, keep up the great support Medical Lake, your past residences appreciate it.
Thief To the jerk who stole my darts out of King's bar and grill. Just so you know, you got about $30 worth of darts and accessories, which you probably threw away when you realized there really wasn't anything valuable in the case. I hope karma finds you and brings to you tenfold. You see, my wife bought me those darts and because of our very busy schedule, that practically the only thing we are able to do together. I hope you feel proud of yourself! You are an as#!!!
Power 2 part Cheers to the linemen working hard to restore power. Jeers to the city for their precedence on who gets power. There is power for a basketball game at GU, however 2 blocks away on Superior the elderly in the assisted care center are sitting in the cold and dark all alone. Most of them are unable to just cross town to a friend or family home. Think of that tonight as you watch your game in the heated comfort of your home. They sit waiting alone in the cold, and dark.
Windstorm 2015 JEERS to... ...the many self-centered, thoughtless and haughty citizens in a community crisis who: 1) shove patient others aside in the checkout at the only open Safeway; 2) block the left lane on Division for a quarter-mile to get to a car wash; 3) ride bikes or walk pets on darkened streets without any reflective gear; 4) break into unlit homes to support drug habits or just to be a##oles, and 5) speed maniacally through residential intersections, then smash into my mother's car so she ends up in a local ER. On the positive side: CHEERS to the many wonderful people looking in on others and helping neighbors and families, and HUGE KUDOS to our law enforcement, fire department, school employees, and the hundreds of utility workers toiling to get our power restored.
Windstorm failures Generators, propane stoves, propane tanks disappeared off shelves by Wednesday & not one city agency offering ANY overnight 'warming center' for thousands without power? Why were library/school 'warming centers' only open a few hours, closing at sunset when temperatures started to drop? While the news outlets were praising Avista workers as if they were returning soldiers from war, Avista gave no advice at all to homeowners early on until pressed to do so, dodged all questions as unanswerable & annoying, refusing to say whether power would be gone for hours or weeks. Only answering their 'Media' phone line, but not the 800-number for customers over the weekend. Giving out misleading timelines & inaccurate maps of how many actually lost power. Really, Avista, each icon showing '5 or less' on street in total darkness? Are you kidding me?! Big fat Jeers for this epic failure. So very disappointed in our City. ♦