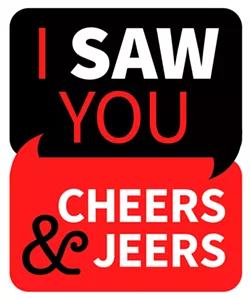 I saw'r you UFO! UFO story time: **4-11-2016 ::: last night at dusk looking northeasterly a silver UFO/orb with a black line around it encasing it? Yes! that caught my attention as I lay on my bed and look at the pretty dusky becoming sky. And there it is. An UFO/orb, silver moving just slow enough that if you have not experienced events of this nature or are not adept at watching the sky for hours on end, you would very likely not see it happening. It was moving, I finally determined and how great is this, happening in Spokane, WA! It went a fair distance to the east and began increasing speed, silently-there was no sound, at all- and I thought to myself, "It is going to disappear to nothing heading east..." And, blamo...like that! It vanished. I wish I had a video camera handy/close by, lamer without video. Did anyone else witness it and or get a video of it? Great to experience always, and where do they go??
FlatTireSubaru from CDA I was walking down the street and noticed you needed help with a flat tire. I showed you how it's done and you left with a smile. On my way back by the spot where I changed your tire I found a large piece of foam. It's the piece the goes over the spare tire and under the floor of your wagon. I have it and look forward to it finding it's proper place.
Hello Darlin You have been catching my eye all over this little town. You: A tall, incredibly handsome man with a smile that gets me every time. I wouldn't mind getting to know you better over a Keystone and a good country love song. There is just something about a man in BNSF work clothes... you are a good ol' boy that has captured this tall, dark-haired gal's attention
Librarian lament Dear bespectacled bookworm at the downtown library: I saw you walking with your boyfriend last week. Who knew? I hope he makes your heart smile.
Re: Perfect Kiss Love ain't corny, no matter where we kiss, freddies has always been a dank place for us buying junk food, walking around the parking lot, and just chilling like that your eyes were also cracking but you didn't know I was in your league no matter what you had thought in your mind behind those eyes of yours your thoughts made my heart beat and you will be a ten and I thought that when we shared a kiss last summer to we are soulmates but even more I'm glad your your life is changed so is mine forever I will never forget those times forever on my mind you will be the person who made me a better person so I give you all my thanks from the bottom of my heart always there behind freddies with yours L&B
sorry, was busy To the lady who saw me in the blue cap while I was on the phone. I would like to accept your apology for missing our appointment. Come back to where I work and we can grab a coffee sometime. I think I even remember your name.
Cheers! Cheers! Cheers! The Evergreen Club would like to say THANK YOU SO MUCH to all of our very generous sponsors and supporters that helped make our annual St. Patrick's Day Fundraiser such a huge success. A special THANKS to the Swinging Doors and their awesome staff for sponsoring and hosting our event again this year. We could not do it without you.
To my amazing man Thank you for being here for me through all these years. I can't believe we have been together over 7 years now. You are truly my best friend and when my father passed you helped me with my depression in so many ways. Couldn't of done it without you. I love you and I want the world to know how deep our love is!
Old School Honesty My son left his wallet on a bench in Riverfront Park a week and a half ago. I would like to thank the individual that picked up my son's wallet and dropped it in the Nine Mile Falls Post Office mailbox. I had a feeling that someone would do the right thing and return it and YOU did. You have bolstered my faith in humanity and set a valuable example for my teenager. A BIG thank you from both my son and myself.
spokane cab To Spokane Cab service: your drivers are excellent and your dispatchers are kind, patient and friendly. THANK YOU
Good guys, good mechanics, good humor, perfect integrity Manito Automotive is my go-to shop for car repairs... Wayne and Gene are great guys, who listen, do great diagnostics and repair, give great customer care and service. All this with fair prices, integrity and best of all good humor and smiles no matter what. Thanks guys!!!!!
Thanks: AARP tax return citizen volunteers Volunteering to do tax returns for others boggles my mind. It's true, here in Spokane. Again this tax season, volunteers under the umbrella of AARP gave hundreds of hours to area citizens taking information, sorting documents, asking questions, clarifying details, preparing forms, all double checked by another volunteer. Patience, kindness, calm, respectful professional skill were given to all, in local libraries. THANK YOU!
44%... why stop there? 54%, 64%? Jeers to the city council's 44% salary increase! How beautiful it must be to receive such a monetary boon. May we, your constituents, dare to ask what it was all of you did to earn such a raise? Please, do share. Honestly, would any of you be so kind as to respond? We do hold in some of the share of responsibility; we did elect you after all. If only that same democratic concept could have been applied to this matter. What a wonderful thing to be able to vote for this increase all on your own. Why waste your time asking the taxpayers what their stance is by asking for their vote? One last question, 44% seems to be such a random number, how did you come to that percentage as right and deserved? Why not 80% since its all under your own control and say so? Sincerely perturbed, Spokane Taxpayers
Drunken psychologist should study the man in the mirror To the well-dressed, whiskey and wine-drinking ass that was enamored by our party and its conversation last weekend in Spencer's Lounge: just because you think that the two men in my party were handsome and more educated gives you no reason to feel comfortable "shushing" me in order to hear the men better. You are very lucky I had the mind to keep it classy. I would think a man of your profession would have better insight on things such as this. P.S. I saw your drunk ass fall up the stairs on the way in the Davenport..tisk tisk.
the Second harvest truck I was so upset about the way you treated your poor dog, that day. You: tall and skinny and really gray stingy hair. Wearing all black. You treated your dog like sh-- and then some. I yelled at you what are you doing? You pick up the pup and went into the Community blg. I really looked at you and wanted to come up to you and ask if I could have that poor pup. But you were gone. Since then I have had a charge of heart. No I will still take the pup if you do not want it. But you did someone treat you so badly.
Jeers to Myself To the elderly man and his wife who I yelled at to go, I am sorry. I had no right to yell, I had my headphones in and was in serious pain because of my ankle. But those are hardly reasons to yell, I should have just waved at you to go. Please know that I am sorry for sounding harsh, and not treating you better. I am deeply ashamed at myself, you and your wife didn't deserve that. ♦