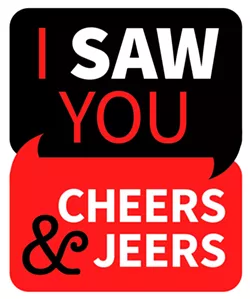 Breakfast at Dolly's again in a couple of weeks? For the first meal in two weeks that was inside a building having you sit next to me was great. Really enjoyed the conversation about family meals, intense interventions and learning to not get drawn into other drama. Sara, or is it Sarah would love to meet and eat again, asking you to touch bases so we can eat and pick up where we left off. Maybe go on a bike ride at some point as per your Uncle.
Where are yous? I miss you so much me love! I pray everyday i will randomly bump into you! I miss your smile! You are the life among the dead! So i will wait for you! I could wait 1,000 years for you!
See's Candy Dad Memorial Day... I was melting like chocolate in a hot car. You had tattoos and a beard, and were super sweet with your son. We shared a few words, and I was flustered by how handsome you are. re you taken? If not, come see me at work. I told the cashier where, and I know you heard. I'll be working all day Friday and Sunday.
EWU Sutton Hall We were standing in line sneaking looks at each other. Later you passed me on your bike and said nice to see you again, but then peddled off before I could reply. Maybe we can get coffee sometime? lono2113@hotmail.com
El Scorcho! It's me glowstick girl! You are my Isaac, a promise i had to break. I laid you down on the altar of love letting you go forever like a dove into the heavens, knowing that wherever you flew, love would find you. That's all i ever wanted for you...I know i will see you soon! i can't wait! Where i end you begin! I LOVE YOU El Scorcho! ~Glowstick girl~
James concert at Bartlett So the music wasn't great but it was a nice conversation that we had... You actually were about to get a seat and thank you for sharing it with me and my girlfriend. Seemed like you were with a lady but you still took time to get up and talk with us and offered us a seat for a while... Yes conversation is a hard find. You seemed friendly and hoping there was more to it than just being friendly. This is a long shot... are you out there? Maybe grab another concert or a drink?
Cute cowboy at Value Village I saw you June 2 and thought I'd jump to this. We saw each other at Value Village in the valley. I was the preggo blonde who kept running into you....or "following you" as I joked. It's probably odd that I'm reaching out while pregnant, but hey, I'm single and you're cute.
Lets Get in Touch We first spoke at the pool at a northside gym over a year ago. You asked me where I worked and I learned that we are still in the same line of work. I asked if we'd met before and you said maybe a bar. Well I'd love to get together for drinks. I think the attraction between us is strong. Please e-mail me telling me your first name and more details to confirm who you are and I will provide more revealing details. Please e-mail me at Starryeyes4012@gmail.com
Thursday Staredown at Costco You were leaving with your two boys. One was having a hard time pushing the cart. You caught me looking at you and you stared intently back at me. Hopefully you didn't think I was being rude, just had a hard time looking away. Hope you had a great evening :-). Check Craigslist Missed Connections if you want to reply.
Best Buy Returns on Sunday You were making a return at the Valley Best Buy on Sunday with who looked to be your children. Your return took awhile and you caught me looking at you several times. I couldn't tell but guessing you're very married, but it would be fun to have a glass of wine nonetheless :-). I also posted in the Missed Connections on CL, check it out if you see this and want to reply.
Good job grocers Shout out to the Fred Meyer employees on Thor. Every Sunday (terrible grocery day, I know) I venture down the hill for produce. You all keep things running smoothly despite the horrors of the after-church grocery crowd. Know that you're all heroes.
Wildfire Season Thank you to to the people of Spokane, and across the state, for your generous donations during last year's devastating wildfires. We were able to deliver food, clothes and farm supplies directly to fire camps and evacuation centers multiple times. This year looks to be a repeat, unfortunately. We encourage those that would like to help this year to follow us on our Facebook page, Wildfire Donation Roundup. You can ask to join the group to get notifications. Again, thank you so much!
School Crossing Guards I drive through four elementary school zones on the way to work weekdays. I just wanted to give a nod to the teachers, parents and volunteers that make sure the kids get across the streets safely.
Helping Out Future Leaders Cheers to the Coeur d'Alene Tribe for making public service internships available for more students. The tribe donated $7,000 to help finance legislative internships for 10 Public Service students at Boise State. Capitol internships are unpaid and students still have to pay tuition to get credit for working for free. Helping them get over the financial hurdle will go a long way to creating opportunities for less-affluent students.
To the Inlander For the Pride flag pullout which I am PROUDLY displaying! Thank you also for your feature story on the transgender issue currently at hand as well as other issues related to the LGBT+ community. Thank you for being a newspaper with so much cultural diversity in it! You truly are one of the very few newspapers that CONTINUES to do it right! So keep up the AWESOME, EXCELLENT work and stories!!!
Glowstick Girl Lives On You said you are no longer, but you will always be... because you are constantly in my heart and in my mind. I am so sorry for your loss and your pain, but I promised to be your refuge; I am here when you need anything at all. The moon in the sky is still ours. The future to be is still ours. – El Scorcho
Cheers to Work Wives & Husbands JD to me, Several months ago I told you "I don't want a divorce"; but now, we can see it was inevitable. Our hands were tied. Thank you for letting me in. I cherish our friendship and the time we had. You made my days short, and my work easy. Thank you for the Beers, the Overtures, the Warnings, the Insight, and the Expletives. I'm missing you sorely. I'm missing the daily debriefing and occasional osculating. I hope you can find someone new to bring joy and distraction to your work days. I wish only great things for you. PS: I agree about the excitement, but this isn't exactly what I had in mind. Best, Sunshine
Re: Old Couple Playing Cribbage on 5/24 First of all, I was unaware there was a master in the world on restaurant etiquette. I am so happy you filled the spot. Second of all, you as a younger person should respect your elders. Life is hard. People who survive it, live through it, and are paying customers, deserve the right to sit at any table for as long as they please. Cribbage or no Cribbage. Lastly, if it was too long of a wait for you, find another restaurant.
RE: Old couple playing cribbage on 5/24 Why are there so many disrespectful young jerks in our city? The callous and abrasive remarks about old people were pretty goddamned low. Do you not even have grandparents? Or did you alienate them because of your attitude toward old people? Do old people really piss you off? Why? Because they hang out in your favorite little cafe full of snobs like yourself? People like you need to be thrown into a military boot camp for two months, then forced to work in public service jobs for five years. That'll shut you up pretty damned fast. ♦