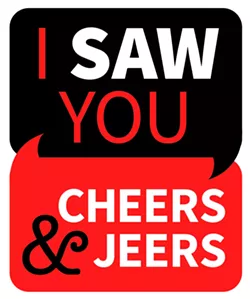 You are loved Don Tragically, on July 31, 2016, a bright light was snuffed out due to a heinous act. Don Meilike was the kind of man who would do anything for anyone. He built bikes for the neighborhood children, who couldn't afford them and was always there to extend a helping hand to any of his neighbors. All across the Hillyard community Don could be seen riding his bike and stopping to help anyone in need. A cold, unfeeling person decided Don didn't have the right to live and ran him down. Don died on a neighbor's lawn, at 6 am. Because of this monstrous crime those of us who knew him are left bereft and empty. Thank you Don, for everything. You are loved, will be missed and always remembered by those whose lives you touched.
It all started with a picture of your eye on Myspace... Esme, I have wanted to write this a million times. I fell in love with you from the first time we met and when you told me you usually get tired of a guy, I always tried to do my best tyo not let it happen with me. I loved to make you laugh by saying and doing stupid stuff. I would make you laugh so hard when we were walking, you'd have to stop. I loved that. You said that I ruined your life and I can't stop hearing that. I am truly sorry it ended the way it did. I should have just been a man and told you how I felt. I never wanted to hurt you, but ended up hurting you in the worst way and I can never forget, or forgive myself for what I did. I impacted your life as well as mine and both of us lost. You did what you needed to do and I realize that. I have no hard feelings for you or what happened, it's done. But I will always miss you and love you. I care for you and am sad I couldn't make you happy. If I never loved you like you said, why am I so sad, even to this day almost a year after we parted the way we did. I think about you all the time. I miss you and I hope all is well for you and the cats are well. I could go on and on, but I just want you to know I wish you only the best. I'll miss you forever. M
Fred Meyer cashier You check me out at Fred Meyer in the valley on Aug 4. Our small talk was about you attending college and potentially studying to be a nurse. I am the guy from Vegas. You are really nice and sweet. I would like to get to know you over coffee. fongpj85@gmail.com
To Saasha Rose Garvin This goes out to Saasha Rose and Judy Marlinda. I thank you both for doing everything in your power to make sure I didn't become a statistic like my father no matter how ruff it got. I am still clean and sober and very much happier for it. I will always need and miss you both. Thank you again, love always David Lee.
Captainette Planet A lady with cute tattoos shares my passion for Main Market bulk aisle. You spoke of nobly defending our forests against fires. No wonder you're so hot. If not for my barking dog I may have been wise enough to leave you my number. For now, I will spend Monday lunches at the Market.
I caught you checking me out... ...and I was not displeased. Wed Aug 3 around noon, you were the cowboy with a black beard, a hat, and a really cute butt. You had just come out of O'Reillys on 29th and Regal and were about to get into your truck (jeep? I was too busy checking you back). I was on my way in, and I think you were "distracted" when you saw me. At least I hope so. If you are a gay cowboy and you are looking for your cowgurl you need to answer this ad and sign me up for the rodeo. Sure, I have pix and all for the right guy, but you need to tell me something real. I do so hope you find me. bhu8nji9890@yahoo.com
Thank you! I would like to thank from the bottom of my heart the amazing couple who anonymously paid for the Royal Fireworks Show downtown last Sunday. I have spent the majority of my 34 years living in Spokane, this is where I grew up so it holds so many amazing memories for me. One of my great memories was always going with my mom to the fireworks concert, we had to get to the park at 6 just to have a seat. I also have a jeers for the citizens of Spokane. There was plenty of room to lay out large blankets at 9:30! This saddens my heart because this used to be one the amazing things Spokane does, but it now seems like the citizens of Spokane just don't care. Everybody, these are the things that make this town so great, but if we don't step up as a community before great events like this are no long!
Honest Movie Goers My deepest gratitude to the young people who came across my movie tickets for the 11:25 am showing of Nerve at Riverpark Square cinemas. My son and I were visiting your great city and inadvertently left our tickets in the ticket machine. As I ran frantically towards the machine, a nice young lady was already taking my tickets to the counter. It is so refreshing to know that honesty and respect are present in today's uncertain world. Thank you!
Sweet Honest Janitor Carson I saw you — kind of. I'd been to hear Handel's music on the river. I stopped into Fast Eddie's for a bathroom break on the way back to my car and lost my phone there. You came in later to clean the place and found my phone and turned it in. Many thanks oh sweet Janitor Carson.
Viking Thank you a million times! You came in a moment I was dying, you bring me back to live again. I feel stupid to let you go. Still thinking about you every day. I wish I could be a part in your life again but don't know. Still doing my workouts, still eating right, and still moving forward. I learned one mistake=MORE CARDIO for me. Also, drink water and everything that it's not have caloric value, and when I go to Applebees I checked the nutritional value of the food. Still, I'm getting stronger physically, I just wish you were still with me. Sincerely, The Girl from Wallace.
To the Nice Guy in Cheney I drive an ice cream truck and you gave me some cash telling me to buy ice cream for the kids in the neighborhood who couldn't afford it. Thank you on behalf of childhood memories. That was a cool thing to do.
To My One Woman Foxy Squad Feeding Belgian waffles to ducks. Throwing darts at canvas by the river. Licking stone letters on mountainsides. We've never really been the conventional type, you and I. In fact we seem to outright defy it. But you've touched my life enormously since we met, and I'm glad that 20 years ago today, you were born. Cheers to many more years of howling into the wind with the woman of my dreams. Happy birthday, love!
Jesus on the Freeway Jeers to whomever removed Jesus from the Freeway!! Really loved driving past him and saying, "Thank you Jesus! Love you and Have a Groovy Day!" Lol
You stole CPR mannequins You know who you are and what you did. You took CPR mannequins, probably thinking they were something else. I filed a crime check report, the pawn shops know. You might be trying to sell them to pay for your drugs. But guess what? Those were being used to train people how to save your sorry self when you go into cardiac arrest because of your drug habit. You know where to return them. Put them back and let me get back to saving lives.
Maggots Making Spokane Ugly To the boys who speed down Upriver Drive between Boulder Beach and the Greene Street Bridge, I hope a nice police car is around the corner next time and gives you the most expensive ticket you've ever received.
Bare Feet vs Dog Paws We were at the CdA craft show on Sherman Ave Friday when the temp was 93*. To all dog owners attending any summertime outdoor event. If it's too hot for you to walk on hot asphalt or concrete without footwear, do not expect your dog too. Paws are very sensitive. Place the back of your hand on the hot surface for 5 seconds. If you cannot, then your dog's paws will burn and blister very quickly. Do not expect your dog to do something that you would not do; this includes riding in the back of a hot pickup truck. Don't be an idiot when it comes to your best friend. ♦