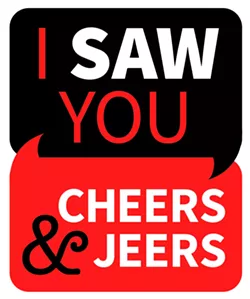 For The Last Time Over a month ago...We are geographically closer than we've ever been yet we've never been further apart. I think of you everyday, pray to God you and your kids are ok and try to work through the range of emotions any day brings. I'm on my own for the first time in my life and I try to stay positive, try to look forward to the promise of a new day, try to hold ME down. I still see you in my dreams, see the you who is full of love, forgiven and forgotten the hurt I caused you as you tried to heal and truly accepted me for the fallible and flawed human being I am. I needed time to grown, time to truly see why I stay alive & why I needed you in my life and I believe I found it, though I wish you would have stuck around just a little bit longer. It has not been easy. I don't hate you, I understand why you left. I can't make you come back though God knows what is really in my heart, I won't waste the time praying you will, I feel my time praying is better spent on the health and safety of you and your kids. Just know if you ever need me, if life ever gets to be too much, if you can truly come to me open and honestly, I am here for you and always will be as a friend you wanted not the lover I did.
Re: LGBT community Well, you are a bit feisty there, but I must agree with you somewhat and disagree. I've met both selfish and selfless people within the LGBT community. Here, the selfishness is more pronounced than in NC where I moved from 2 years ago. Because of my longstanding of being an ally of the LGBT community, someone suggested I look into becoming a member of the Inland Northwest Business Alliance. I had PLANNED to do that. But TWO phone calls and TWO emails to INBA went unanswered. So that told me the character of a business that obviously isn't interested in having allies. And the selfishness just continued on and on when I met others within the SAME community who always TALKED about how important allies were but NEVER had time to talk with them and NEVER let them get involved with assisting in anyway possible because they were just SO SELFISH and wanted ALL the attention. So yes, have found quite a few here. HOWEVER, I must come to the defense of a married LGBT couple that dotes on their allies and ALWAYS tells them how important allies are to the LGBT community. They are never self-seeking and prefer to stay in the background. I just feel I should at least come to their defense here. They are always thanking their customers who come into their business for being so supportive of them. Not only that but even if they have worked 100+ hours in a week, if someone needs them, they are there. No matter what, they take the time. So here in this city, there is both selfishness and selflessness. Just seems the selfishness is more pronounced. So jeers to the selfishness and cheers to the selflessness! Especially you two beautiful young men who are so generous with the BIGGEST hearts! T & G, you shine royally!
LGBT History Month It's that time of year to celebrate LGBT History Month throughout October. Celebrate how far the LGBT community has come throughout the years, and remember and thank those who made this possible. Also, let us remember those who lost their lives due to hate crimes; fighting for equality; etc. ALL of you are SO precious to me! - Your Passionate Ally
To Becoming Friends Wow. All I saw was you and your beautiful soul, but wow! You were there in my darkest hours yet held my hand in the brightest of hard days. You can make my heart sing the words I thought were lost forever. You are a true friend my friend, and for that, I am truly, most honestly grately for. Cheers to you! P.s. And those science documentaries, they are the best :-)
Dollars for Dick's To the women at Dick's burgers on Sunday, October 2. I was standing in line counting out my change, I had just enough I thought. But then you honked your horn, I looked and you pointed at me and told me to come over. I was confused, but went over to you anyways. Thank you so so much for buying my lunch for me that day! I was having a rough day and that was just so kind and random. Wow. Thank you so much! Cheers to you!
Only when the money is in danger... Jeers to the SPD including the woman sitting behind the desk at dispatch that basically told my coworker and I that we are only allowed to use our panic button provided by our employers when we are being held up!! So only when the money is in danger can we get immediate assistance from our finest and if our lives are in danger we have to make the general crime check call and wait the 10 to 15 minute response time, and I am speaking from a lot of experience. Thank you again so much for reminding us how hard it already is to earn a paycheck. Ya'll have the guns and the authority to help...all we have is a button to protect us from the drunk, unmedicated and drugged!!
Meth heads Jeers to all the meth heads in Spokane. I work in a local hospital and have taken care of many of you. You are offered help to kick the addiction and turn it down. You just want free care and to get back to your habit. I don't mind if you want to ruin your life, but how many more children are you going to kill?? We've had too many recently. Please get yourselves neutered and quit destroying the innocent lives.
Hit and run Black SUV hit a blue van Saturday 10-1 @ 1:51pm. Francis and Ash at first turn in. I had 3 kids in the car and you broke my mirror. You are a dirtbag.
Dutch Bros Jeers to the Dutch Bros customers that block a lane on Division Street and/or Sharp Avenue while waiting to get a drink. I am having a very difficult time understanding what goes on in someone's mind that thinks this is a responsible driving behavior. If you are a Dutch Bros customer that does this please respond with your coherent justification for doing this while increasing the chances of a rear-end collision and injury (pretty sure it's against the law too). This request also goes out to the "conscientious" people that pull off the roadway only to park over the sidewalk. I thank you in advance for enlightening me.
Please put your dog on a leash Jeers to the mountain biker with an off leash dog in Riverside State Park Monday 10/3. You are breaking the law and I shouldn't have to ask you to put your dog on a leash. When I told you I was attacked by a dog you told me to "relax". How dare you, I was left scared and crying after your dog ran at me. I was attacked previously while jogging by an off leash dog on a public road, its owner said it was was "friendly" too. Then it bit me repeatedly and wouldn't let go. I'm glad you weren't wearing a helmet.
What were you thinking??? Who is responsible for the planning and PLANTING out on Country Homes? We residents out in that area are AMAZED that anyone in their right mind would approve the number of plants that were put in out there! After just the short time it's been done, the plants are way overgrown, making it difficult to see on-coming traffic when trying to cross at any of the bridges! We also need the guard rails back on the bridges! Can't the plants be thinned out of this area and reused elsewhere around town, where I see other planting being done? Just seems like a huge waste of $$$$ to me! We love what was done and the reasoning for it, but who's going to be responsible for the vegetation over growth when the two year contract to maintain it runs out? Poor planning if you ask me!! ♦