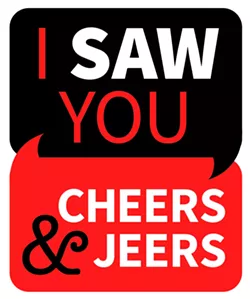 Looking for Honesty If you were the gentleman that hit a man on his bike on Progress and Broadway (crosswalk at Progress Elementary) Monday evening Nov 21, approx 6 pm, you were kind enough to stop and check on him, but did not share any information for him to contact you back. Be honest and contact us for insurance info, his jaw is most likely broken and he does not hold medical insurance. Do the right thing and be a man, email behonestspovalley@gmail.com
Of course on Thanksgiving In my dreams all night you popped in and out but when I woke up I knew not what the where about. I enjoyed seeing the kids and you in a soft light, got to play with them again so I guess I can be thankful this year for that. God blessing me with comfort when all I wanted was you guys for the holidays. O well you matched your pattern again this year. Here for a few months but gone before the holidays, last time it was 7 months of no communication before you came back. It promises to be a longer absence this time though, Once again I'm left wondering why you'd expect me to trust such a flighty person, in fact how could you expect that? A Here today gone tomorrow attitude creates no trust and leaves only holes in hearts. No more anger, I'm finding my peace. No more sadness, I'm still alive and living for me. I thought this would break me but it has only made me stronger. I pray everyday for your family though you are no longer the only ones. Life is Good...Happy Holidays!! Best wishes from B to C
From 1500 miles away Believing there were greener pastures, I said goodbye and headed west, thinking I would never return to you. For seven years, I saw my heart endure a desolate wasteland that could quickly turn into a flood plain within seconds. I wanted sunshine but not at the expense of so many dry days. I wanted warmth but not without the white Christmases I came to know and love so much for 13 years. I could no longer hear the soothing calm of the flowing river; witness breathtaking beauty of the snow covered mountains; listen to the gentle rain beating on the windowsill; admire the lush vegetation that surrounded you; hear strangers greet me with a warm smile. One day, I awakened, and as I heard the unbearable noise of 1 million+ cars and saw blank stares on millions of strangers faces, I realized I should have never left you. So I came back, unsure if you would give me another chance. However, you welcomed me with warm, open arms and gave me another chance at loving you. I promise I will never leave you again. I went in search of greener pastures only to discover YOU were those green pastures all along. Be it ever so humble, there's no place like Spokane. It's good to be home.
How? It still feels like yesterday, and the photos don't help. Liquor always lead me down the wrong path, and now you're gone. The look in my eyes is something I have never seen photographed. Happiness, love, serenity. I'll never forget dimly lit red hallways like the one we met in. It was doomed from the start. Everyone said it. How foolish of me to think we could have proved them wrong. The bottles have dried, yet my eyes haven't. I don't know what I will do without you, I'm still figuring that one out. But I'm trying my best. To the moon and back, I hope you are well. And simply put I miss you everyday.
To the Inlander You guys rock! I have written several I saw you/Cheers and everyone has been word for word what I wrote. Thank you guys for letting my voice be heard unedited. Though the articles(?) have not necessarily served their intended purposes it still warms the heart to see them in your paper and know that its my metaphorical baby in there. Granted I swear a lot more in person and I'm better on the page since I can condense my thoughts but its still nice to know no one is sitting there reading this with a big black out marker in there hand. Cheers Mates
Happy Birthday Love Happy Birthday Beverley, the one I adore // since I met you, you've been 44 // I've loved you every day and every day I love you more // Even this special birthday will not be the cure // For the passion I feel to love you another 44. // Happy Birthday Sweetheart!!
To the LGBT community My heart is so heavy and goes out to all of you as I know at this place in time, there is much fear, anxiety and uncertainty within this wonderful and awesome community. I just want all of you to know that in me, you have an ally and a friend. I will always be there for you; defending you; standing by your side; fighting for your rights. I will always be someone in whom you can trust and confide. If you need a safety net, I will be there for you. You will always be safe around me. You also will have nothing but acceptance and unconditional love. I will always embrace this community with open arms. Someone once said, 'Find something worth dying for and then live for it.' That's each and every one of you. I love all of you so very much.
Unbe-leaf-able! This fall was my first time having to rake leaves and after about 20 bags in I quickly learned to despise the task. I feared I was going to be sneaking a bag or two into my 32 gallon garbage bin for the rest of my life... Imagine my surprise when upon my return from Thanksgiving travels I found that the mound of black trash bags along the side of my house had disappeared! None of my friends will take the credit so I have to believe it was the endeavor of a good Samaritan or neighbor. Thank you to whoever is responsible for this good deed, not only for removing the burden of disposing leaves but also for proving in a time of uncertainty that people generally are good. Happy Holidays and I hope that your good karma comes full circle
To those too busy protesting That you overlooked Sunday was a day for one of your own! It was Transgender Day of Remembrance but so many people were so focused on the protest of the previous day that this day was forgotten. For shame for this! Want to change the world? STOP protesting and START doing something TRULY worthy!!! You can start by remembering significant days!!!!! Want your voice heard? STOP protesting and START talking to people civilly!!! Protesting just turns my ears away. But if you talk to me, I WILL listen.
Catastrophy SPOKANE VALLEY VETERINARY CLINICS: This calls out every single veterinary clinic in Spokane Valley, open the day after Thanksgiving: I called every one of you, because my polydactal cat fell off the roof and broke her leg. Not ONE of you seemed like you cared about anything other than a payday! I made no indication that we could not pay for anything she needed done. I did not ask for prices, yet I was interrupted before I could even complete my reason for the call, with a list of fees and how they must be paid in order for the cat to be seen. The cat has a broken leg. I don't CARE what your prices are, or I would not be calling. What I was listening for was a semblance of empathy, or concern for the animal; what I heard were rude, abrupt women who are woefully inadequate at their jobs. How could I trust your clinic with my FAMILY MEMBER?
Hit and run To the a**hole that hit someone's pet on Black Friday, if you ever find yourself followed and confronted, you will have a gun drawn on you! How sick do you have to be to hit any animal and speed off? I don't care if I go to jail for drawing a weapon on anyone if I saw that, any sub-human sick enough to hit an animal deserves to be shot. Merry f***ing Christmas you douchebag!
Jar of Hearts Jeers to Jeff for leaving the woman carrying his child to go start dating. #FATHEROFTHEYEAR #CHILDSUPPORT