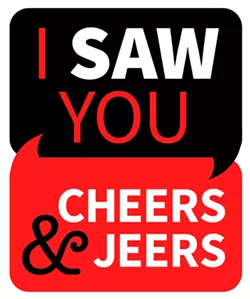 fairy tales do come true they say fairy tales are not true but i believe they do we have been friends for so many years and to finely have you as my love is the greats thing i could ever had I can't believe its been over a year we have a so many great times. I know it was very hard on you when i hit the median and almost killed my self it was a very hard time. But you stayed with me through it all. I have never been so loved. and taken care of you stayed with me at home on your birthday when you could have had a great day. Thank you for beong my best friend and my lover. You make me a better man by being so strong by my side i love you nicci you are the greats lady on the planet and i am the luckiest man in The world. We don't have a lot of time left by i will do every thing in my power to make what we have yet be the best time of your life
Re: Dear New Me "Hurts people when it comes to love?" Or, you're hurt by his rejection of you? Why don't you be a strong enough person, with your own sense of individualism, to not have to rely on others? If "he" is such a bad person, why don't the people around him see that? Cool people don't have to be told they're cool. What makes people cool in the first place? Jumping a shark? The people they LOVE and the people that return that LOVE, already know they're cool, within social circles. You obviously aren't that good at reading people / are really naive / or really gullible.
Post Falls goodwill You. Bobtail beautiful brunette in white leggings. Me. Could not keep my eyes off you, Black coat, blue jeans, shopping with my mom. I'd like to know you better.
Your name is Johnny? I think she called you Johnny when she told you to have the boys back by 6. You were picking them up at Grocery Outlet on 3rd. I know some of what you must be feeling. We do the best we can. You're handsome. I was grubby in a black & white sweater, but I clean up nice, smile a lot and I empathize. Do you need a charming friend? Would you like to talk over coffee or a cider? doe_eyed_doll@yahoo.com
Dear Former Me I am so glad you wrote me when you did. I needed to guidance from someone who'd survived that. I let him wreck me. I only wish I'd known about your experience sooner. You're right. He will keep gaslighting people, probably for the rest of his life. I kept making excuses for him. No-one can say that many stupid things by accident can they? I see now, he needed to tear down a woman like me because he's broken inside. Powerless over what happened to him before. I know I wasn't the first, and I agree that I won't be the last. I thought I was so lucky when I found him. He was the one who was lucky. I realize now that he never would've made himself vulnerable enough to feel for me, and that's sad for me, but I've recovered quite well. He may never get right, and that is tragic--for him and for his littles. I agree that he has some sick relationships with the women around him, and that those women SHOULD know better given their chosen profession! He never really was my friend, was he?
Jake at John's auto sales I had a flat tire due to a pothole, you were so kind and you pulled over and put my spare on for me in the dark. you were quite possibly the nicest person I have come across in a long time. I will forever remember your kindness and cheers John's auto sales because if they hire someone like you they are doing something right!
To Jacob, for being there for me. Friday was one of those days where I just needed to hear kind words and see a friendly face and warm smile. You were there to give me all three. You were there when I needed those three things the most. It might have been something simplistic and small, but it brightened my day. A heartfelt 'Thank You' to you. On another note, forgive me for sounding so 'motherly'. You are young and it's easy for you to get away with only four hours of sleep. However, that will eventually catch up to you. I want you to be healthy. So please take care of yourself and get enough sleep. I don't know if something's going on with you that is causing you to have so little sleep. If there is, I hope things get worked out for the best. You are in my prayers. And once again, thanks for being there for me. You're a sweetheart. (And know I will always be there for you,too)
COMEDY HOMEWORK T. Green vs. "Gaslight" (1944): last year as some of you may know Tom Green visited Spokane to spread charm & cheer. It wasn't as packed as he would have liked no doubt... November. Last night, I watched a Hollywood classic: 'Gaslight'. Think "Murder He Wrote." So, which was better? Tom Green Tom Green Tom Green! (There was no ha-ha humor in 'Gaslight'.) Was there? Personal Conclusion: Green's show was better than ~ The Matrix I, of 1944.
Paying it forward Thursday the 23rd you paid for my coffee at the Airway Heights Starbucks drive through. Thank you! It brightened my day and changed my whole outlook on what I had to get done. But before smiling with every sip, I paid it forward by paying for the order of the people behind me. Thank you for that lovely treat. May life smile on your kind heart.
Shaneese I've allowed this unrequited love far too long. I said I would never give up, and I won't, but it's in your hands now. I've made my feelings and intentions known. I love you and wish I had a chance to show you rather than tell you, but you won't even give me that. I wish you the best, but we both know you already had it :) Enjoy that 16oz white chocolate americano, 8 shots-4 white, 4 dark with hemp milk. Hope its not too bitter.
Shari's Lunch Tab Sunday 2/26 @ Wandermere Shari's — To the gentleman who picked up our lunch tab, thank you! Without any prior interaction, it was surprising and very, very kind of you. Bless you.
JEERS TO ME FOR SPRAYING YOU Me: driving south on Monroe about 5:30-5:45 PM on a really rainy, melty gross day last week. You: walking in a group, alongside the Knitting Factory with your umbrellas. I AM SO SORRY. I didn't realize how deep the puddle was and when I drove through it I created a tsunami-scale spray of water that your umbrellas were no match for, and I'm certain I drenched you all. I heard you shriek as I went past and I just feel terrible. A thousand apologies!
Lantern Tavern Running Club Please stop running down the middle of icy/slushy arterials and side streets during the evening commute. It's dangerous enough driving in the dark without having to dodge some Winter Prefontaine darting in front of my car. Until the roads improve, I'd recommend going straight to the beer. For the diehards, try running in place while you drink. Jeers!
Look Before You Leap I live north of Spokane and drive into the Valley for work every day. Jeers to those folks who don't even look at traffic when getting onto Highway 395 northbound at Hatch Road and when coming onto 395 southbound from the north end of the City. I should not have to pull over into another lane because you are getting on the road. I will if I can, but if I can't, we are both going to be screwed. It seems people can get onto I-90 just fine without trying to drive me off the road, so I am flabbergasted as to why it consistently happens at these two places. ♦