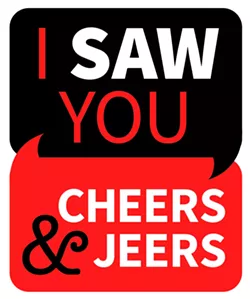 PI'd Eric, with a "C". Tall. Red coat. Beard. Lovely. Intelligent. Born in Tucson and lived in Colorado Springs. Tell me what smells so good in Ojai. 13finches@gmail.com.
Response to Dear New Me Responses To Re: Dear New Me: Nope. To writer of Dear Former Me: Glad that helped. A woman told me awhile back her experience with him. She told me about the others he'd been with. So I finally had evidence he couldn't gaslight his way out of. He had to admit the truth. It feels so good to be free again! It's also freeing to know this happens to a lot of people, and they bounce back. So that's my note to everyone who's been through this. Not those defending them. Take care, and get the support you need. There are trustworthy people. Just take the steps you need to do what's right for you.
Re: Dear New Me et al. Spokane, I've got my bowl of popcorn. I'm engaged with your show. I have something to say, in my wise-ass retired age as a married woman with experience in these matters, with grown adult children and grandchildren, as a New Yorker, who is very frank. IF someone defends the man, they are making "Dear New Me's" point for her. That's just what she was saying was happening. You're proving her right. Nice. Smooth. I'm thinking that's not what you wanted to do. Gaslighting is serious. I saw it happen to one of my daughters. She is one smart woman, independent as hell, just the way we raised her. I'm damn proud of her. It's not okay assuming the woman is gullible, naive or not a good judge of character, shows little knowledge of gaslighting. It can happen to anyone. It concerns my old ears, that these days, "you need to be more independent and strong and a good judge of character" sounds like it is the new "Your skirt was too short so your were asking for it" which is never okay, not now, not ever. Gaslighting is a psychological assault. The trauma from it takes a good deal of time to recover from. So the last thing I'm going to do as a woman is tell another woman because she had these experiences she's naive, gullible, or a bad judge of character. I would assume, if anything, she rejected him finding out he was gaslighting. Because people who gaslight keep those they gaslight around for a long time. It's often linked with narcissism. Narcissistic people are often surrounded by a lot of so-called friends. Those people who are just part of their entourage. Seems like she did help at least one person judging from the Dear Former Me Comment. My heart goes out to all those out there.
Re: You obviously aren't that good at reading people "You obviously aren't that good at reading people / are really naive / or really gullible." That's the kind of thing users and cruel people say to cover their tracks. Save it, mate. A user lecturing anyone about love, independence, friendship, or being "strong" is comedy gold. Sounds to me like she rejected him after figuring out his bs and she now knows there are much better fish in the sea. Good for her.
Rocking Horse Beauty I saw you standing at the top of the stairs, beautiful in all white, your auburn curls framing your smile. Breathless, with my heart pounding, not nervous so much as knowing. Knowing I was the luckiest man in the world. Knowing my life was going to be better forever. Knowing I didn't deserve you. Yet, there you were walking down the stairs of the Rocking Horse Inn to join me in this crazy adventure. That was 13 years ago. I still don't deserve you. I'm still the luckiest man alive. And you still make my heart pound, breathless. Happy Anniversary my Love! I'm so grateful we're on this crazy adventure together, and I can't wait to see where the rest of life takes us!
Auto repair superhero Thank you to Rob at Rob's Automotive Repair & Exhaust for being a true hero in the auto repair industry. Car repairs are never convenient and always too expensive. I took my car to Rob's last week for a second opinion. I left with a fixed car at 1/2 the cost of my first bid, honesty about what really needed fixing, and relief that I wasn't being taken advantage of because I'm female. Good vibes all around that place. If you see a karma rainbow in the sky, it will probably be over that shop. Thank you sincerely from a grateful customer.
Why I Buy local Big time cheers to Ziggy's in north Spokane. Upon ordering a replacement window and screen, and having subsequent order delayed due to an error, I was an unhappy customer and made them aware of such. Two employees in particular, both named Dan, proceeded to go way above and beyond to fix the issue and earn my absolute praise and satisfaction. I have been giving my business to Ziggy's since the '80s and will continue to do so in the future. The professionalism and service I can always count on is the reason I choose to "shop local" at Ziggy's instead of the other, bigger building supply chains. Also, a side-note cheers to River City Windows for supplying me with the snap bead necessary to finish the job at "no cost". These two businesses rock and deserve your patronage.
Crankin' good job Cheers to local company Sounds on Wheels for doing everything right! I had been contemplating having some things added to my car, wasn't excited about going through "the hassle". Walked into Sounds on Wheels, told them exactly what I needed; keyless entry, trunk popper, new head unit. They didn't try and upsell me, they quoted me the price I ended up paying, the next day I dropped the car off at 11:30 and it was done by 3. Everything works beautifully. They even ejected the c.d. out of my old player and left it in the new one so it would not be lost forever. Great job guys! I will be back..
townhall meeting Michael Baumgartner's town hall meeting was attended by around 50 citizens many of whom wanted to ask questions. It is unfortunate that two women monopolized the event. One a teacher from Cheney who represented the union and the other who felt anyone owning a house with a market value of $28,000 should pay 7% capitol gains should they try and sell... need I say more. Neither wished to surrender the 'stage'. Their pontificating ignored others wishing to ask a question of their representative. Ladies, I came to hear my representative not you. You may speak but not monopolize that is respectful.
City Money Grabbing Again Jeers to the City of Spokane for even more money grabbing by changing many parking meters outside of the downtown retail core to 2 hour parking to appease your big tax payer businesses (some of these 2 hr. meters aren't even on the SAME BLOCK as these businesses which is non-sensical). Your meter maids really love targeting vehicles in these areas, but the bigger problem is many of these new 2 hour parking meters are in terrible neighborhoods with terrible or no alley lighting, and a lot of homeless and street people milling about. I don't appreciate having to move my car every two hours, or plugging a meter every two hours next to a pile of homeless waste. I don't get out of work until 5:30, after dark. Our employer sent out emails to the female staff telling us we had to start parking in Diamond Lots, and then use the buddy-system to walk out to our cars at night. Thank you so much City of Spokane for putting your citizens in harm's way so that your big cat businesses will be happy with 2 hr parking meters that aren't even on the same block as the business and are mostly used by folks who have to work in these NON-RETAIL areas. We're not shopping. We're working. We're in meetings. We're in crappy Spokane neighborhoods because of gentrification and are now being forced to find male escorts or buddies to walk us to our vehicles several blocks away in the dark. It's wrong. It's irresponsible. And it shows the commitment the City of Spokane has to the safety of its citizens. ♦