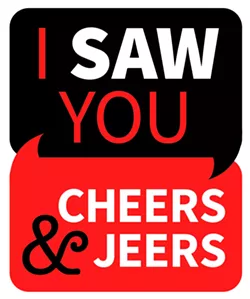 Nervous sexy blue eyed dope I saw you for the 1st time over 1 yr ago, and from that moment I knew I had met my real life ken doll, soulmate, truest love, and now soon to be husband, baby you changed me for the better and made me love myself for the 1st time in a loonnggg time! I found a family that I was wishing so hard for and now I have that with you and dad... Jacob Johnson I'll forever stay loyal, faithful, dedicated to you my a*:$h@/& love always your bump head, Jackie soon2be johnson
To the Tattoo'd Hottie that rides bus 174 from Mirabeau to downtown weekday mornings. I look each day, hoping I'll see you and make eye contact, or you'd have to sit in my seat and we could talk, but it hasn't happened. I watch you, see you studying and feel a strong-hidden strength that you hide, presenting a reserved side instead. You wear all black and a dark Seahawks cap. Not sure if you are attached or not, but I wanted to send a message. I see you. I see something in your eyes that has surpassed pain. A struggle that has turned into success and to let you know you have an admirer that wouldn't be opposed to sharing the ride and visiting.
Whiskey for the Holy Ghost Got your reply. Hit send (x2) into the ether. Last chance? meatpuppetsguy@gmail.com
Indaba Shenanigans Last Saturday was a memorable one at Indaba on Broadway. I was there. You were there. The cab driver calling the police was there. The shoeless passenger who had stolen the keys to the cab was there. What a time to be alive. Amid the hubbub I noticed your blonde man-bun. I pretended not to notice you noticing me cross over to the comfy chairs in my high-waisted shorts. Maybe we could drink specialty coffee sometime and talk about Chacos, or rock-climbing, or man-buns, or whatever you were doing on your computer. I'll scan the "You Saw Me's" for the next couple weeks. Warm regards, Another Blonde
mystery woman with a beautiful smile I'm looking for a Stacy out there who went to the Charitable Dance held upstairs at the Coeur d'Alene Eagles last Saturday night the 22nd. Short dark hair, 5'8", wore black boots, tank top and jeans and an incredibly beautiful smile. You walked over and asked this guy in a black suit to dance. We danced a few dances fumbling along and actually did a few right. Then about halfway through the dance you blow me a kiss and left. I would like to dance with you again.
Poetic Revolutionary It takes a certain kind of bravery to stand up in front of a crowd of strangers, some of whom are National Poetry Slam Champions, and pour your soul into a microphone. As a budding performer, merely in high school, to capture the attention of an audience and get nearly perfect scores, exceeding all competitors by leaps and bounds, you deserve kudos and recognition from more than the audience that little venue could hold. Jordan Kennedy, one day your name will be known the world over for the revolutionary way you put words together. We all look forward to watching, and hearing, your rise into the ephemeral Heavens of literature. Cheers, brother!
Clean-up Rocks! Major kudos to Bower Climbing Coalition, Spokane Mountaineers, and all volunteers who organized and participated in clean-ups of trash at various locations on Saturday, April 22, in particular Spokane's Cliff Drive/Edwidge Woldson Park. I run past there frequently and am dismayed at all the litter left behind — particularly all the cigarette butts and beer bottles strewn about. I've been thinking, "I should just clean it up myself or organize something." Thankfully these groups exist to do the heavy lifting, literally and figuratively. This could easily have been a "Jeers" for all the dill-holes who trash our shared public spaces. Instead, much-deserved cheers to those who make and keep Spokane beautiful! Government can only do so much with the tax dollars they have. It's up to us all to take care for and take pride in the places we live and recreate.
You made my week! Sat, 4.22., @Bellwether Brewery. After a 'bad' week, you, a wonderful couple chatted with me and others, a great time. You paid my tab and left before I could thank you... Thank you so much and hope to return the favor at Bellwether! Richard.
Heroes are made in the dark... You always preferred to hide in the shadows and walk in anonymity when it came to assisting people and doing good deeds. You were never one for the spotlight and attention. However, your deeds have never been forgotten. All the things you did over the years: paying for the groceries of that widowed woman with two children and one on the way. Then you created a position for her so she could be employed. Giving the waitress and cook a four figure tip at that little restaurant in that tiny town even though your meal was free. Giving extra food to that man standing on top of Steptoe Butte. You didn't even know he was contemplating suicide. His mind was changed when he saw the deep unashamed love you had for your companion. You gave him hope. But more, you also have him a job. Being a hero in the dark continued. Giving generous Christmas bonuses. Buying coffee for every single individual that came into the coffee shop on a cold winter morning. Helping out at the homeless shelter. Giving to the poor and needy. You always did everything without hesitation and with a smile on your face. And then, you became my hero the day you told me that you had chosen me to be your Mom. I couldn't have been happier or more pleased. It was the greatest Mother's Day gift ever-a chance to finally be a Mom. I am so proud of you, my dear son. Not because of all your deeds but because you are my son. I love you so much, my son. You are definitely a hero made in the dark.
4/21 Country Homes Blvd You: white Chevy sedan Me: silver Honda SUV You refused to let me merge, almost forcing me off the road. You need to learn some driving manners. Oh... and stay off your phone while driving. We all can see you using it.
Asking for tips 2 people rack up a $44 Bill. They had Milkshakes so no refills needed. All you had to do was bring them food. You had a poor attitude and couldn't even follow simple instructions. When they asked for togo boxes you just came back to tell them you couldn't make their desert togo. Then as they go to pay and leave you have the nerve to ask for a tip you didn't earn. Wow!!! I got a tip for ya!!! Don't be standing in front of my car when I'm leaving!!! Lol
Mush Jeers to Spokane's awful drivers. Does anyone read their driver's instruction book anymore? Perhaps the legalization of marijuana has rendered your critical thinking skills mush? Swerving completely into the other turn lane whilst turning (and then OOPS, back again), merging onto the freeway at 30 miles an hour, sometimes even breaking! Hey freeway people, get out of the merging lane unless you are exiting! Not going when the light turns green, usually making two more cars behind them sit at the next light. (Super great, I mean I am sure they have nothing better to do, right?) Not taking a free right turn into a clear closest lane because there are cars in the other lanes?? And my personal favorite, driving like a maniac through a school zone, real classy. So CHEERS to all you drivers compensating for this nonsense. JEERS to all of you mush headed, cell phone carrying, should-have-to-take-my-drivers test-again people. The only reason you get away with this ridiculousness is because everyone else is a better, more alert driver than you. ♦