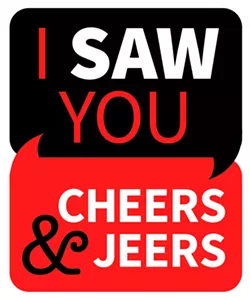 Nice Man HI so we talked at KFC on Monday June 5 you do contract work for the phone company, nice guy, I wanted to talk more if you're single let's talk
Airport Nonfat Mocha I saw you in the TSA line. So handsome and wearing striped socks. Then we were at Starbucks and we laughed about our coffees. You had a nonfat Mocha and me a ""full of goodness"" flat white. We visited and shared smiles and laughs. I thought we were on the same flight, but you were going to Portland and I to Seattle. I wish we had officially met...
Do you realize you have the most beautiful face? Elkfest Sunday by stage, you in paisley skirt with daughter and mr 20 oz. soda who I sensed was not your partner. Me: older, would really like to explain why I was grinning. Text me at your pleasure & discretion: 801-960-5652
Dog Park We met last month at the SpokAnimal dog park. Your dog Travis got along well with my poodle. I've been out of town but hoped to see you again, Erin. I can tell you're a cool person.
The whole cut in caboodle Your fingers were merely silhouettes of where your lines used to be. You talk roses and your tongue drips like marmalade onto your shirt. The rubber bibs do no good against you just like myself. But in this ankle seeking memorandum I am more than a rubber bib. I am the shirt, the marmalade, and other things made of Gods. I saw the steel wool and flint in your eye!
My love, my star Kristen Lee, Once in a great while, God plucks a shooting star out of the sky and places it on this earth. You, boobear, are one of those rare people. Your love shines, even when I don't deserve it. You're my Northern star, my guide back home. I love you more than these cheesy words could ever express. Your Akat
To Jeff from Rockford and Harry's Food Mart Thank you Jeff from Rockford and the clerk at Harry's Food Mart in Spokane Valley for your combined efforts in quickly finding and returning my daughter's wallet on June 7th. You each took the time out of your busy commute and work day to help, and it is greatly appreciated. More than anything, your actions reminded me this community is made up of some really great people.
Praise for U.S. Forest Service Employees A heartfelt thank you to Forest Service employees and campground hosts throughout the Pacific NW. Staff in the Coeur d'Alene and St. Joe-Avery Dist. are wonderful. They are dealing with new budget cuts that impact their work; however, they soldier on with dignity and good cheer.
To my family that has slowly died I know that we was always really close when Mon, dad, and sister was here with us, I even recall me saying our family was like a mob family because we were always so tight. Lol. But now our family is so distant and depression has overwhelmed us so deep that I'm doing this to hopefully get our once was a real tight close fam bam, back to that... Because it just saddens me to come around you guys and see us distant like we're dammed strangers!! Let's do the family thing again Crissy, thomas, memory, nathan,... Or little ones need to see us grown folks create a tight knit family again and this time let's not let anything tear USD apart I'm begging you I love all of you so much I'm lonely as ever and I need my family back!! Let's make our loved ones that we all have lost proud and get our family back together... Love always tiny aka Jackie lamere
Self Defense So we all understand what Poindexter did, beating his girlfriend was WRONG! Why did Bushnell shoot him? Why didn't he pull out his cell phone and call the police. All he had to say is a black man is beating his girlfriend, they would have been there in two minutes, but no he pulled out knives, and went after him, then Poindexter hit him with a bat, but Bushnell wasn't happy about that so he used his military training, shooting him in the BACK! really where was the threat, walking away from Bushnell. And it seems to me that there are no black folks in Spokane, or was Bushnell attorney afraid of his client would be found GUILTY! Good thing it didn't happened in Seattle, we all know the outcome of that. SO WELCOME TO VIGILANTE SPOKANE!
GET YOUR ROAD RAGE IN CHECK Hey, remember what happened on June 7th around 10:40 at the Broadway and Sullivan intersection? You probably don't because you are an old piece of s--. You were driving a silver van or SUV and you went out of your way to move in the middle lane just to yell at me saying "I didn't give you the right of way" and "you should check the road next time" and other s---. I did check the road. If I didn't see you, sorry, but if you had to slam on your brakes so bad, then you were probably speeding. Either that, or get your dog off of your lap so you can watch the road. I chose not to engage with you because you were acting like such a manbaby. Do you talk like that to all women? If you're married, I feel sorry for your wife. But you're obviously not. I hope you now know why you're still single, even at your old age. Oh yeah, I called the cops on you too. So be prepared to get pulled over, a-hole. Because here's the thing, even if you were right, you decided to harass me in public. So YOU chose to make ME a victim of road rage. Yes, me. A victim. Not you because you could have just let it go. But because of your anger, you are not the victim. Your behavior says a lot about you as a person, so even though I should feel sorry for you. I don't, because you are just a piece of s---. So yes, be prepared to see the police. And also, just so you know. I actually have an amazing driving record. I'm almost 30 and I only got one speeding ticket and I've never been in an accident. So suck on that, bitch.
Butt Dumper Wow! Stopped at WinCo to get some things. Seven minutes later I return to my car to find your ashtray dumped on my windshield? Not sure why someone would do such a thing. You reap what you sow, I just wanted to plant it here so you could reap the karmic energy of all the readers. Enjoy!
Spokane Speeders This message goes to all of the boys with little things in Spokane who are so frustrated by having such puny organs, they have to speed down the street cutting in and out of other drivers. When your lives are so insignificant to others, you must feel the need to endanger others' lives; those whose lives are more important than yours. I wish the city would figure out a great way to gain revenue is by having law enforcement planted in areas where the greatest offenders are and max out the fines. Here is one idea. Begin with Upriver Drive between Argonne Road and the closed road under the Greene St Bridge. Also, be sure to tag those who drive through the water under the bridge with the highest fine the law will allow. Enjoy working off the fines you unimportant and incredibly stupid little boys! Oh, and try some supplement for those little organs of yours. Girls really do laugh at you!
SHAME Shame on the city and county and state, you can find money to ruin Monroe, but you can't find money to help the House of Charity. The homeless need a place to go, but with no help from, the city council, county and state they just heading in the north central area and over by Northwest Blvd area. So why aren't the police patroling this area. I say to the homeless go to city hall and camp out there, maybe they might wake up, and come up with the money. Or better yet go up to the South Hill, then we know the money, will come. SHAME, SHAME, on our city leaders. ♦