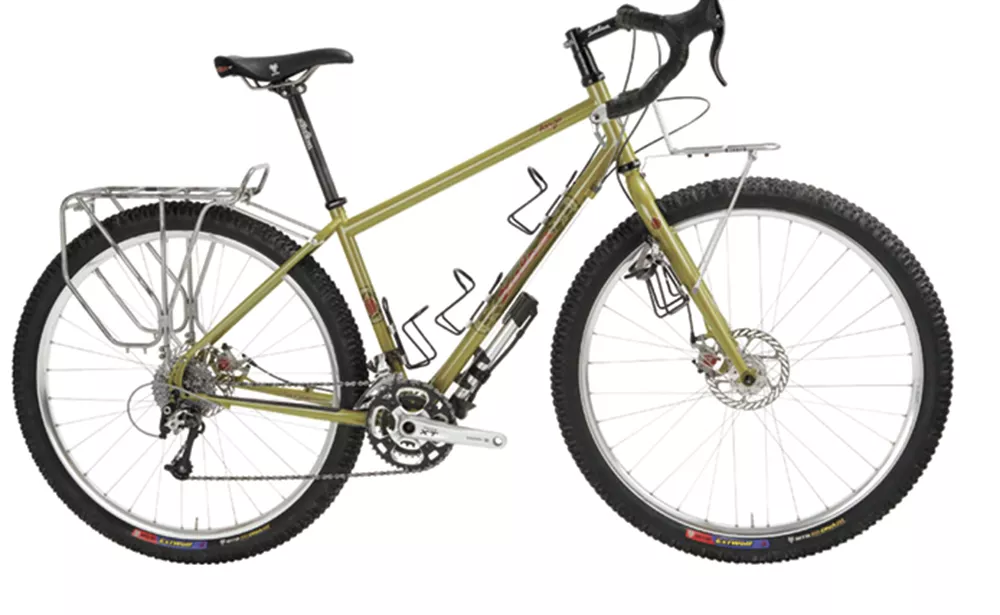 Grumbling about winter road conditions is the birthright of Inland Northwesterners. An entire index of precipitation otherwise known as sleet, ice and snow covers roadways months out of the year, dominating water-cooler conversations and small talk everywhere.
While Washington state mandates vehicles of a certain weight must have chains — and studded tires are legal Nov. 1 through March 31 — a classification of commuters bucks trends and otherwise defies small talk: Winter bicyclists, who have taken to the streets.
Garry Kehr, president of the Spokane Bike Club
Bicycle: Salsa touring bike
Tires: Nokian studded tires
Gear: Crab-claw gloves with wool liners, Gore-Tex shoe covers, balaclava, wool stocking hat and lights
Advice: Your hands, feet and face are critical. Other than that, your body heat when you exercise takes care of everything else.
Before retirement, Kehr commuted 11 miles one way each winter to Airway Heights. He says getting out of bed in the morning can be the hardest part. "Just getting started, getting out of the house knowing it's below zero outside was the challenge," he says.
Kehr uses studded tires mid-November through February.
"Studs give me confidence, and it's a great deal of a fun to be out on ice and have that much control," he says. "It's more fun than riding in regular weather."
Kehr rides conservatively in the winter — allocating double the normal amount of commuting time — and prefers the roads less traveled on. He says bicycle shops are great hubs of information, as the general public can't yet fathom winter bicycle commuters.
"There is a misassumption that it's not safe to be riding your bike in the winter," he says. "People don't understand how secure it really is."
Jeff Juel, board member Pedals2People
Bicycle: Gary Fisher mountain bike
Tires: The knobbier the better
Gear: Ski clothes, old jackets for road spray, rain pants, and lights — the more the better
Advice: Allow yourself more time, slow down, and be more cautious.
Juel has commuted year-round — first in Missoula and now in Spokane — for 10 years. His average ride is two to three miles.
"I guess I tried winter riding for the first time when the conditions got a little dicey, to see what I could get away with," he recalls.
Juel has never used studded tires and prefers a simpler approach to riding.
"Pedals2People is about helping people get places, one way or another, and not spending a lot of money. ... It's a different way of looking at transportation."
When conditions are too sloppy to ride, he walks or takes the bus. Icy roads and sharp turns are his only enemy.
"Choose a route that is bicycle-friendly, though that's not always possible," Juel says. "Be aware that you have fewer options in terms of where you're riding... and if anything, don't be intimidated by the weather."
Hank Greer, author of a local cycling column
Bicycle: Trek mountain bike
Tires: Schwalbe Marathon studded tires
Gear: Gore-Tex gloves and ski gloves, winter boots, wool hat, balaclava and lights
Advice: Ride appropriately according to the conditions; sometimes the conditions mean you don't ride.
"Last year was the first year I got to commute in the winter," Greer says, laughing. "For many years, I had the agreement with my wife that I would take the bus instead."
He commutes approximately 9 miles one way each day. His wife took some convincing.
"She doesn't want me to get hit," he says. "She doesn't trust other drivers, because of the conditions mainly. ... Lanes are wherever drivers make them."
Snowplows narrow pathways, making it difficult for vehicles and cyclists to share the road, yet unplowed arterials are daunting to ride through. Greer alters his route accordingly, and when possible, rides close to bus lines in case of an emergency or worsening conditions. Studded tires provide an extra line of defense.
"Studded tires help with traction on the ice," he says. "There are so many riding conditions when you get into the snow, but there is no guarantee they will keep you from falling."
Greer doesn't blame most cyclists for being fair-weather commuters. Despite the slips and falls, he says the ride is worth it.
"When I say I bike commute, people just think, 'Hey, you're crazy,'" he says. "We are amazed at things we can't picture ourselves doing." ♦