ON INLANDER.COM
COVER
: Idaho prides itself on personal freedoms, but one child bride explains how her parents' freedom
cost her dearly
.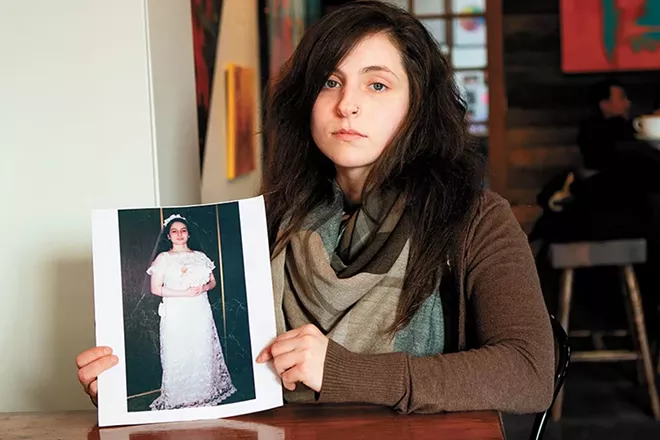 NEWS
: A new program pairs mental health specialists with police officers in hopes of directing people toward help,
not jail
.
IN OTHER NEWS...

Highest bidder
Washington Trust Bank is
purchasing the big 18-story Wells Fargo building downtown
, the second tallest building in Spokane. (
Spokesman-Review
)
Uncovering the truth
Jimmy Kimmel
continues to doubt
Gonzaga's existence, and he
sent his sidekick Guillermo to investigate.
(
Spokesman-Review
)
Raising the limit
Once Gov. Jay "Polling at 1 Percent" Inslee signs it into law, which he
says he'll do
, Washington will raise its smoking age to 21. (KXLY)
Get to the point already
The Mueller report is apparently
more than 300 pages
, notably way more than the four-page summary from the attorney general. (
New York Times
)
Trump weighs in on Jussie Smollett
With nobody understanding why prosecutors dropped 16 felony charges against Jussie Smollett, President Trump says the FBI and Department of Justice
will look into it
. (
Associated Press
)