ON INLANDER.COM

NEWS:
Idaho voters beware, the upcoming
ballot measure on "historical horse racing" has little to do with horse racing
and more to do with what amounts to legalizing slot machines.
GREEN ZONE:
Coca-Cola is eyeing putting CBD in a beverage, marking just one example of more
mainstreaming of the nonpsychoactive ingredient
found in hemp and cannabis.
IN OTHER NEWS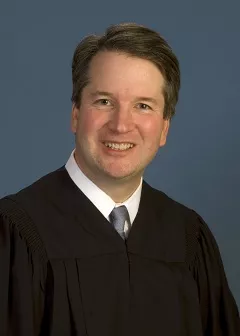 Deal reached on Kavanaugh hearing
Christine Blasey Ford has
agreed to testify on Thursday
before the Senate Judiciary Committee to answer questions about her claims that Supreme Court nominee Brett Kavanaugh sexually assaulted her when they were in high school, the
New York Times
reports.
But after another woman came forward in a
New Yorker
report to allege more sexual misconduct by Kavanaugh when he was in college, some
Senate Democrats are calling for that Thursday hearing to be postponed
, the Hill reports.
Spokane asking voters for library funds
To
renovate or replace several Spokane Public Libraries
, the city is hoping voters will approve an increase in property tax this fall to pay for $77 million in upgrades, the
Spokesman-Review
reports.
From Washington farms to your table
Check out the
Yakima Herald
's beautiful video showing two farms that provide some of the freshest produce in the region.
Keep the dams or say good riddance?
Puget Sound orcas continue to struggle, with two very public orca deaths this summer, leading conservation groups to
renew their calls to remove four lower Snake River dams
, the
Seattle Times
reports. But agriculture and utility groups are still fighting for the hydropower and navigable waters the dams provide.