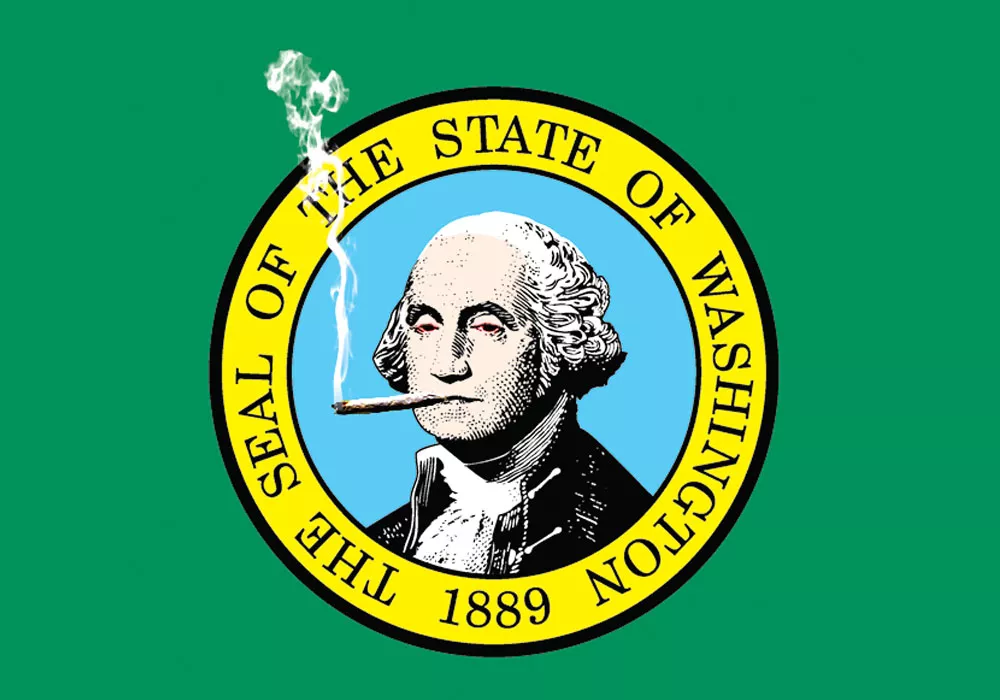 A Hung Jury
The North Idaho man whose home mysteriously burned to the ground shortly before authorities charged him with raping his adopted daughter has once again eluded conviction.
The second trial of David C. Jacquot ended last week in a hung jury, according to court records.
Jacquot is also awaiting trial for two counts of tax fraud. A third trial regarding the sex allegations is set for March, according to court documents.
Gordon Hodge, a cousin of Jacquot's wife who lived on the Jacquot property for over a year while the alleged rapes took place, says he was "disappointed" by the verdict. What he knew of the trial was that it was basically identical to the first trial last October. (The Inlander reported on Jacquot on Dec. 28, in a story called "Narrow Escape.")
"We had the defense and the prosecution ask pretty much the same questions," says Hodge, who testified against Jacquot.
Jacquot, 49, was charged by federal authorities with three counts of transporting a minor — a daughter he and his wife adopted from Kazakhstan in 2004 — across state lines for the purposes of sex. The Jacquot family home burned down in March 2010, shortly after the adopted daughter told others of her allegations. (Joe O'Sullivan)
Limiting Robber Barons
The initiative process has been taken over by big money, says Andy Billig.
"The [initiative] process was put into place in Washington because people were worried about special interests having power in the Legislature — specifically, the railroads," says Billig, a state representative from Spokane. With initiatives, "people had an outlet to maneuver around those special interests if necessary."
Not anymore. "Now, that situation has been completely turned on its head. Special interests have hijacked the process," he says.
Which is why Billig introduced two bills in the state House to limit the power of money in the initiative process. House Bill 2499 requires advertising that supports or opposes a ballot measure to disclose the top five donors to the group that's running the ad. The names of the contributors must be on the ad itself, whether it's broadcast or in print. HB 2500 places the same contribution limits on ballot measures that are in place on races for governor, mayors and virtually every other campaign in the state.
Both bills passed out of the State Government and Tribal Affairs Committee this week, bringing them one step closer to being state law.
"Costco spent $22 million to buy a law. Coke and Pepsi spent a lot to repeal a law," Billig says of recent ballot measures. "It's not a partisan issue or a left or right issue. … It's to prevent corruption." (Nicholas Deshais)
Oh, the Places We'll Grow
Normally¸ meetings in the Spokane county commissioners' hearing room are either sparsely attended or entirely unattended. Not this time. Last Thursday morning, the room was completely packed, every seat crammed with those itching to talk about proposed Urban Growth Area Additions.
Urban growth boundaries affect water and sewer services, development density, and future annexation by cities. Property added to growth areas often becomes more valuable. Which is why at the meeting, some asked for the growth area to snake out just enough to snag their property. Neighbors from the Palisades Park area, however, lined up to fervently ask why the county would add hard-to-develop wild land near their properties to an urban growth area. (Commissioner Al French says he just wants to prep the region for possible city annexation.)
The notion of adding the Geiger area near the airport to the growth area spurred major opposition. Fairchild Air Force Base worried it would reduce the buffer away from their crash zone. Even big-name developers, like Vandervert Construction, argued there are already enough light industrial areas in the growth area to last 100 years.
Yet the Vandervert representative spoke in support of adding the large Mead-Mount Spokane study area, where Vandervert has a commercial development. (Testimony was split on the Mead option.)
Activists from Futurewise and the Center for Justice, meanwhile, opposed expanding the growth area at all. (Daniel Walters)
Closer and Higher
Last week, the Washington Secretary of State's Office affirmed that a group trying to legalize marijuana had gathered enough voter signatures to put their measure on the ballot.
Proponents argue that the measure will produce millions of dollars in revenue for cash-strapped Washington, free law enforcement to go after violent criminals, and fund programs for prevention, research, education and health care.
But first, the measure, called Initiative 502, has to get through the Legislature, which has a few options. It can pass the measure as submitted. It can reject it and let it go to the ballot this fall. It can ignore it and let it go the ballot. Or, finally, it can let it go to the ballot along with a legislative alternative.
In related news, the Spokane City Council voted in support of Gov. Chris Gregoire's recent letter asking the federal government to reclassify marijuana as something other than one of the most harmful drugs known to humanity. The council also unanimously agreed that people who have been certified by a doctor to have a need for marijuana should be able to possess it without fear of being prosecuted. (Nicholas Deshais)
Ellington Guilty — Again
Jonathan Ellington was found guilty of second-degree murder and aggravated assault on Tuesday for the 2006 death of a woman killed in a road rage incident.
This is the second trial for Ellington, who was originally convicted of second-degree murder and aggravated battery after running over Vonette Larsen with his car on New Year's Day 2006.
That original conviction was overturned last year by the Idaho Supreme Court, which found that a crash reconstruction expert hired by Kootenai County prosecutors had "very likely" lied on the stand.
The incident began when Ellington got into an altercation with two women at an intersection near Athol, Idaho, leading to a chase involving the women and their parents. The chase ended when Ellington ran over Larsen as her husband shot at his car.
His retrial began last month, and the jury deliberated for about three days before reaching a verdict. Ellington's attorney, Kootenai County Public Defender John Adams, says he'll appeal. "In 30 years trying cases, this is the most unreasonable verdict I've ever seen." (Chris Stein)