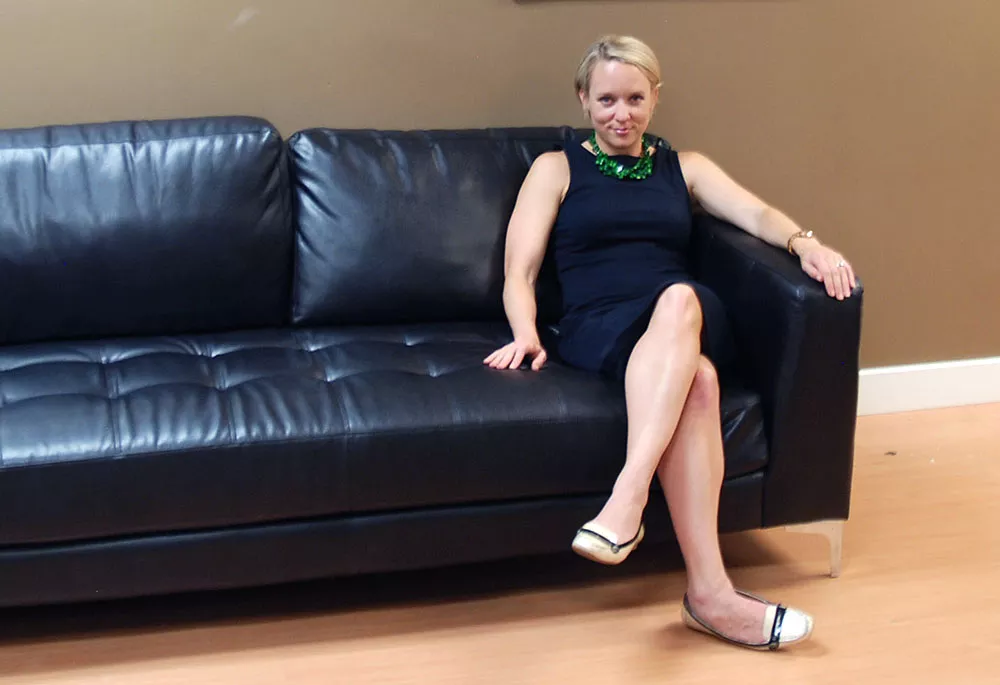 A year ago, Hilary Bricken's job didn't exist. Not really.
Bricken started her career suing cruise ships over slip-and-falls. Now she spends her days answering questions about pot: How do I copyright my logo? Why won't the bank take my money? Where do I actually get the marijuana I want to grow or sell? 
It's here, in Bricken's office — she splits her time between the historic Fernwell Building in downtown Spokane and a high-rise six blocks from Seattle's Pike Place Market — where Washington's new class of entrepreneurs come for help.
Bricken, who doesn't smoke marijuana or consider herself an activist, started counseling medical marijuana advocates two years ago, but has been flooded with people looking to get into the recreational market since the passage of Washington's I-502 this past November.
"The lawyering is relatively unsophisticated. It's business law 101 most of the time," she says. "But I am able to say I helped start some of these companies, which hopefully will be huge some day."
NAME: Hilary Bricken
POSITION: Attorney
EMPLOYER: Harris & Moure, PLLC; Canna Law Group
YEARS AT THIS JOB: 4
EDUCATION: J.D., University of Miami School of Law
HOURS/WEEK: 70-80
Some of her clients have the necessary cash, but little knowledge about pot. Others know plenty about marijuana and "very little about how to run a business." Some are looking for help understanding trademark and copyright law and writing contracts and security plans. Some want to make sure the property they're considering for their new business is 1,000 feet from schools and parks, as mandated by the new law. Others just want to know about the risks of venturing into this new frontier — and there are many.
To be a marijuana attorney in one of only two states where pot is legal for recreational use is to work with civil rights activists and businesspeople who believe they're on the ground floor of the next boom that will make them rich. It means managing their expectations and remembering you're helping people break federal law along the way. And because of the novelty, it means doing interviews with The Seattle Times, Al Jazeera America and an Italian magazine reporter all in one week.
"It's very sexy," Bricken says, "transferring from behind the criminal cloak into corporate America."