I just found out that I'm in double jeopardy. I turn 82 this October, which right there puts me in a very high-risk group to get the virus. But worse yet, I'm a male. I learned today that, worldwide, the male death rate caused by coronavirus is double that of females!
Setting all this "good" news aside, in the meantime, what's going on inside the Trump White House? I mean, the public needs to be informed, needs all the help it can get. Well, some states are now getting some help from FEMA, and supposedly money will be coming to fund some payrolls, although the when and how much hasn't been agreed on. Who knows what the Trump administration is really doing? The New York governor complains that the Trump administration, while long on words, is way short on performance. Consider: The governors want the help of the Army Corps of Engineers, but so far no action at all. The president grumbled that he had inherited an antiquated system, yet he provided no details.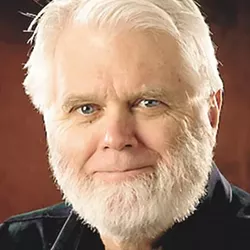 King County Executive Dow Constantine, when asked about his county's very aggressive efforts to add more hospital beds, said that it's not very clear that the leadership coming from the White House is capable of providing the necessary help. In other words, King County is, like New York City, on its own.
Oh yes, one of Trump's major decisions was firing Obama's entire disaster response team, which the Obama administration had created for just these sorts of disasters. As a result, on this action Trump has had no such team to count on. Nor has his administration ensured that the doctors and nurses who work in harm's way are protected from the virus.
I'm also very concerned about the pay for the hundreds of thousands of laid-off workers, a high percentage of whom work in the shuttered service industry (all who have bills to pay). Democrats want full pay for at least three months. The proposal was made by Democratic New York Senator Kirsten Gillibrand, but her bill was killed by Mitch McConnell. And what else is new?
We learn that the American Medical Association has asked the federal government to get serious about protection for health care workers. So far all we have are requests from the AMA — no word back from the administration. The doctors and nurses are pleading for worker testing — with no help from the president. Doctors and nurses are asking for several billion dollars.
Trump so far has been doing his version of the old "in one ear and out the other" routine. By contrast, the AMA speaks of the need for a new Marshall Plan.
The painful truth is that our president hasn't taken enough serious action to make use of federal resources available to ensure safety, and along the way, he even states that the federal government isn't into the line of work needed. In response to a question regarding the lack of federal equipment, Trump actually responded that he was not a "shipping clerk."
One thing we can say is that the governors and mayors are stepping up. Across the country, from Washington State to New York, we are seeing governors make tough decisions, communicate with the public and take necessary action. We need that same involvement and sense of crisis from the White House. Instead, we get a mixture of sandbagging along with obstreperousness, presented in a sad sort of duck-and-cover routine from the president. ♦

Robert Herold is a retired professor of public administration and political science at both EWU and Gonzaga University.