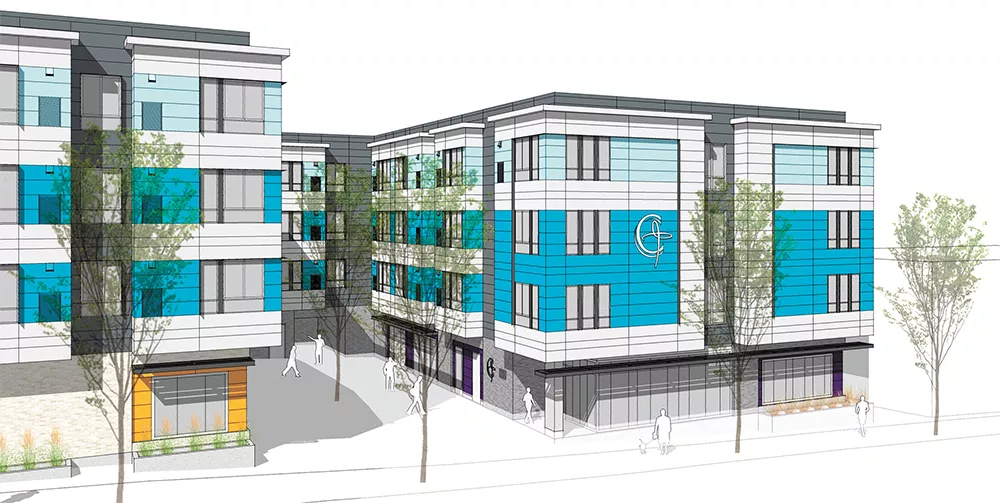 Last week, SNAP and Mountain West Bank announced a unique partnership that will give hopeful home owners in Spokane access to about $1 million in loans.
In addition to SNAP's increased lending power, other local nonprofits are busy building new low-income and affordable housing complexes this year. Here are a few of the projects underway in 2018:
Transitions has been building several Home Yard Cottages since last fall and expect to have all 24 complete by September or October of this year. The cottages' sizes vary from studio, to one, two and three-bedrooms, and can house up to 79 people, says Sarah Lickford, Transitions' development director. The cottages will be considered low-income housing for those at or below the federal poverty line.
Catholic Charities has three new housing projects in the works this year. The first, Holy Names Haven, will be opening this fall and will include 75 units for chronically homeless families, says Ann Marie Byrd, development director for Catholic Charities. The other two projects, currently called Father Bach 4 and 5, will feature 50 units each for chronically homeless people. Both projects are expected to break ground later this fall, Byrd says.
Volunteers of America is in the process of developing a Hope House women's shelter with 60 studio apartments, which will replace the old Linnie's Thai restaurant. Construction is scheduled to begin in 2019, says Fawn Schott, the CEO of VOA in Eastern Washington and Northern Idaho.