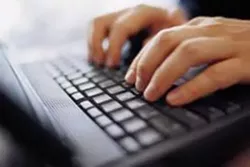 By Daniel Victor
New York Times News Service
A
camera mounted to his head
, the gunman who livestreamed part of his savage attack on two mosques in Christchurch, New Zealand, on Friday began his video by casually making reference to a current internet meme.
He appeared to be steeped in the culture of the extreme-right internet. And in the terrible minutes of video that followed, he proved to be a nonchalant, unrepentant killer.
As of Friday night, the gunman had not been identified by the authorities. But just before the attack began, a man who said he was a 28-year-old from Australia published a link on a right-wing forum to an 87-page manifesto, and another link on the same forum to a personal Facebook page with the video that would soon document the slaughter.
Based on the video, the manifesto and social media posts, a picture has begun to emerge of a man primarily driven by white nationalism and a desire to drive cultural, political and racial wedges between people across the globe. That, he hoped, would stoke discord and, eventually, more violence between races.
It is unclear whether the Facebook user is the man whom the authorities in New Zealand have charged in the shootings that have left at least 49 people dead. They have said only that the suspect is a man in his 20s.
The gunman appeared to pair the shooting with the typical trolling tactics of the internet's most far-right instigators, playing to a community of like-minded supporters online who cheered him on in real time as they watched bodies pile up. And the manifesto states plainly what usually goes unstated by internet trolls: By design, its author wanted to get everyone upset and arguing with each other.
One of the goals of his bloodshed, he wrote, was to "agitate the political enemies of my people into action, to cause them to overextend their own hand and experience the eventual and inevitable backlash as a result." He said he wanted to "incite violence, retaliation and further divide."
What might appear to be a bizarre, rambling section of the manifesto was actually a relatively old meme known as Navy Seal Copypasta, a faux rant that is copied and pasted to indicate faux toughness.