I am considering skipping my flu shot this year. Last year I got one but still ended up with the flu. What do you recommend?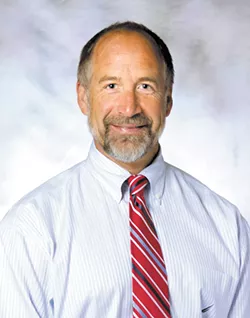 Last year was a bad year for the flu shot. Every year, scientists must evaluate an enormous amount of data, and based on that data, predict which strains of influenza are going to be problematic in the coming year. The vaccine is then formulated to include protection against those strains. Two things can go awry.
First, even if the strains that are predicted to be problematic in the coming year are correctly predicted, they may still mutate or change, rendering the vaccine less than effective. This happened last year with an influenza A subtype called H3N2, and the vaccine was only about 13 percent effective against that strain.
Second, we are not always accurate in predicting which strains will be problematic. In that case, the strains causing illness are not covered by the vaccine. While last year was not a stellar year in terms of the efficacy of the influenza vaccine, the vaccine is typically quite effective, and you're more likely than not to realize a benefit from receiving the vaccine. Generally speaking, almost everyone over 6 months old should receive an annual influenza vaccination. There are some exceptions, such as life-threatening allergies to the vaccine or a having a history of Guillain-Barré syndrome, so you should check with your primary care provider or pharmacist first. Now is the time to act. The sooner you receive your vaccination, the better.