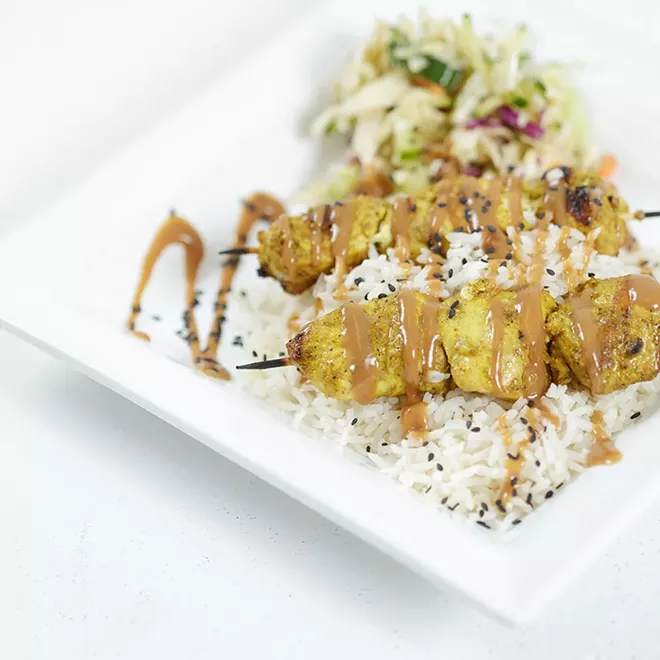 Young Kwak
Chicken Satay, a second course at Bistango.
Young Kwak
Beef Medallion Pasta from Maggie's on the Hill.
Young Kwak
Steelhead Trio, a pan seared steelhead filet with crab and shrimp, from Steelhead Bar & Grille.
Young Kwak
Smokehouse chicken — roasted chicken breast stuffed with smoked gouda, carmelized onions and capers — from Stacks @ Steam Plant.
Young Kwak
Chicken parmesan from Tomato Street.
Young Kwak
Scratch Signature Salad with baby spinach, bacon, brie, apples, candied walnuts and pomegranate vinaigrette.
Young Kwak
Grilled pork chop from Clover.
Young Kwak
Pear gorgonzola salad from Laguna Cafe.
Young Kwak
Signature Ribeye Steak from Remington's at the Ramada.
Young Kwak
Patty's Scottish Egg from O'Doherty's Irish Grille.