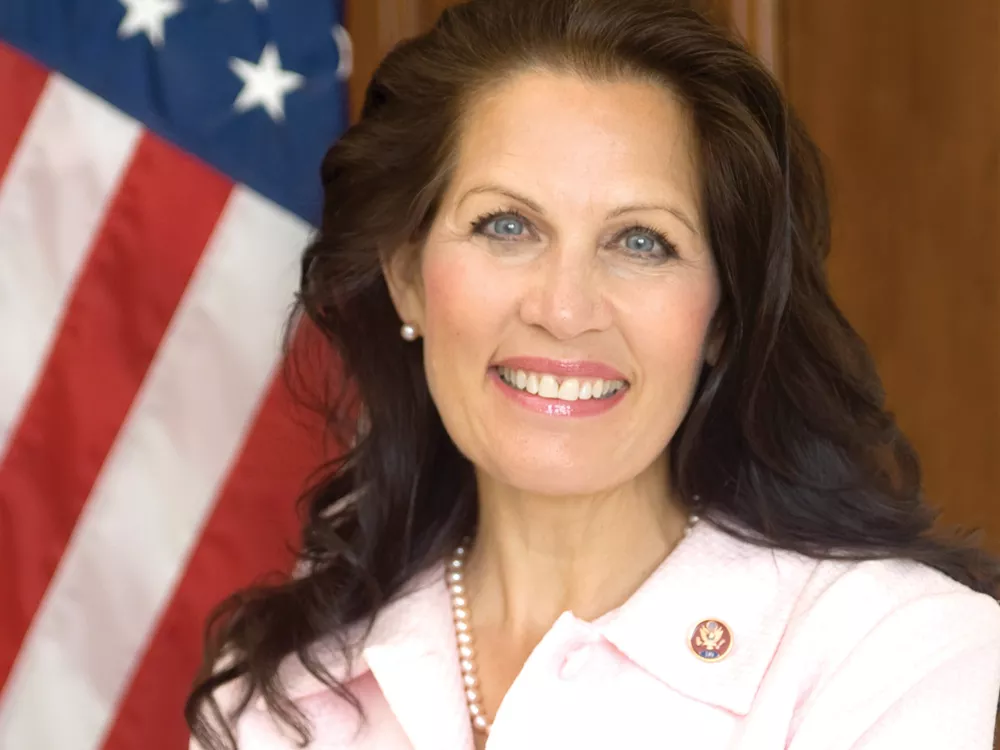 Doctors in Idaho worry that recent comments made by Republican presidential contenders could set back vaccinations for human papillomavirus in the state that administers the fewest HPV vaccinations in the country.
"I think that anybody who speaks to the public about vaccinations without having all the facts [poses] a significant barrier to people who are otherwise uncertain about what to do about vaccinations," says Terrence Neff, a Coeur d'Alene-based pediatrician.
HPV can cause cervical cancer in females, as well as genital warts in both men and women. Earlier this month, U.S. Rep. Michelle Bachmann, R- Minn., slammed Texas Gov. Rick Perry in a debate for issuing an executive order that all sixth-grade girls get the HPV vaccine. (The order was later overturned by the state Legislature.) The following day, Bachmann appeared on NBC's "Today" show, where she related a story about a woman who claimed the HPV vaccine caused "mental retardation" in her daughter.
The comment inspired a swift refutation from the American Academy of Pediatrics, which wrote in a statement that there "is absolutely no scientific validity to [Bachmann's] statement."
But Bachmann's suspicions are not foreign to Idaho's medical community. The Spirit Lake-based group Vaccine Liberation calls the HPV vaccines cancer-causing and ineffective on its website.
"It's people's just independent spirit here.
[They're] choosing not to get vaccinated," says Christine Hahn, an epidemiologist in the state's Department of Health and Welfare.
Since HPV is considered a sexually transmitted infection, Neff says some parents are wary about giving the vaccine to their adolescent daughters.
"HPV is not necessarily spread by secretions as [much as] it is by direct contact," Neff says. "Even non-sexual contact can spread HPV and many parents don't understand that."
According to the Centers for Disease Control and Prevention, 17.6 percent of Idahoans completed the series of HPV vaccines. In Washington, the percentage was 45.5 percent.
Hahn says she hopes that new mandates for seventh-graders, which require them to get vaccinated for whooping cough and meningitis, will lead to more children getting inoculated against HPV.
"We're hoping that now we have an opportunity for young children to go in and talk about vaccines," Hahn says, adding that before the new vaccine mandates, there were "no pressing reasons for parents to come in and talk about vaccines."
Idaho has a low rate of cervical cancer, according to the CDC: there were 4.7 cases per 100,000 people in 2007, the latest year for which statistics are available.
But the cancer exacts a high toll on those it affects.
Tom Patterson, president of the Idaho Chapter of the American Academy of Pediatrics, recalls a young woman afflicted with cancer who he cared for while in medical school. "I remember … her sitting and asking me to help her die. She was that miserable," he says. "If you look at the data, 50 percent of adolescents end up with HPV, so clearly HPV is essentially the cold virus of STDs."
In 2010, the vaccine cost $171 dollars per shot, but under new legislation, all girls in the state can get the three-course vaccine for $14 per injection, according to Cynthia Taggart, a public information officer for the Panhandle Health District.
Since the new vaccine requirements were passed, both Patterson (who has a pediatrics practice in Nampa, Idaho) and Neff reported seeing an increase in the number of HPV vaccines they have been administering.
"A vaccine program is meant to extinguish itself," Patterson says. "Bad things happen at the same time the vaccine happens. They're not necessarily related, but bad things happen to good people."