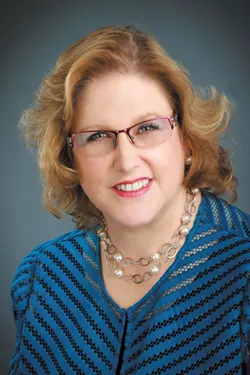 As CEO of Visit Spokane, Cheryl Kilday is responsible for helping guide the strategy and direction of Spokane's tourism industry. We talked to her about what she thinks differentiates Spokane from other similar destinations, about some of her favorite amenities and some exciting upcoming installments that stand to make Spokane even more attractive.
1. Urban center, scenic beauty
Balance is the name of the game. One minute, you can be enjoying a nice meal or a drink in Spokane's downtown core and after a 20 minute drive you can be on the river, hiking a trail or pedaling on the Centennial Trail.
"And the nice thing about our metro center, when you compare us to bigger cities like Portland, is the simplicity of getting around and getting to those recreational opportunities," Kilday says. "It's not complicated or congested to get from point A to point B."
2. Good bones, more partnerships
The recreational opportunities are there, but Kilday says Spokane could do a better job of making them even more accessible. For example, she talks about establishing more private and public partnerships to provide easier access to kayak or canoe along the river. Same deal with the bike trails.
"We've got great outfitters and great places to ride bikes, but there needs to be more opportunities in and around Riverfront Park," she says. "And if you think of the Spokane River as a park, there's great opportunities to get people on it. People will think, 'I need to come a day early to spend a day on the river,'" she says.
3. On the horizon
There's plenty of projects in progress that promise to be boons for Spokane's tourism industry. The Indigo Hotel. The airport terminal expansion. The possibility of an athletic stadium downtown.
The city is also partnering with at least six other organizations to create an "ideas festival," Kilday says, similar to the event in Aspen, Colorado, where global leaders and experts gather for presentations and discussions on arts and culture, business, politics, social issues, science and just about anything else you can think of.