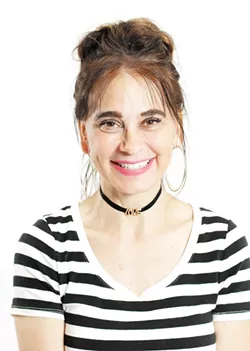 Tattered upholstery and distressed wood were longtime staples of Celeste Shaw's personal style well before shabby chic and flea-market looks became popular decorating trends. Her knack for perfecting the style is showcased in her businesses: Chaps, a popular local restaurant, and Lucky Vintage and Pretty Things, a vintage retail shop. Throw in being the co-editor of Flea Market Style magazine, and Shaw truly has the market cornered. Who could be better to offer some insider insights?
1. Keys to Pulling Off Flea-Market Style
Flea-market finds become interesting decorating opportunities when you put your imagination to work, says Shaw, who loves to repurpose antiques, collectibles and architectural salvages for one-of-a-kind décor, and has these helpful tips for doing so:
• Respect the purpose of vintage items
• Keep a vintage item's end-use classic and authentic
• Collect useful vintage items rather than tchotchkes
• Use texture. Vintage textiles, fur and leather give old wood a new look, bringing out its original grain
2. Local Trends
Shaw says crafted and handmade items continue to be well received, "because objects made with human hands have a beautiful quality and spirit. Wood, glass, fiber and paper are just a few of the current materials that are trending."
3. Where to Hunt For Treasure
Fortunately, says Shaw, Spokane is home to a multitude of handmade and vintage shows. including The Farm Chicks Vintage & Handmade Fair, The Mad Hatter Vintage Flea Market, Lucky Vintage Fall Festival and the Funky Junk Antique Show. "Many of these show's curators also have shops, allowing the relationship and shopping to continue after the show is over," she says. "Often overlooked are amazing local businesses" like Earthworks Recycling. A treasure of flea-market finds, it's tucked away off of Trent, at 1904 E. Broadway Ave.