ON INLANDER.COM
NEWS
: The Spokane Police Guild
demands the removal of the ombudsman
from an investigation into an allegedly violent arrest.
NEWS
: The city aims to add a new 24/7 shelter this fall, which notably is
past its goal of July 1.
NEWS
: The Spokane Public Library remains open to homeless patrons and drag queens — and
months of controversy
.
OUTDOORS
: How to protect yourself from an otter, and
other terrifying creatures
.
IN OTHER NEWS...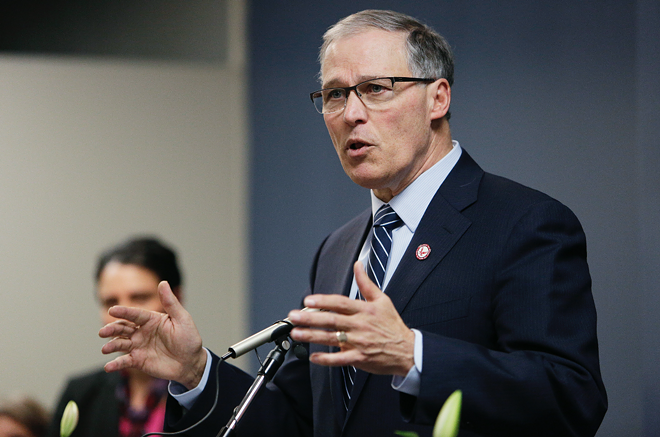 Six minutes of fame
The first Democratic presidential debate was held last night, and Gov. Jay Inslee
didn't get much time to make his case
. (
Seattle Times
)
Hidden recording
A secretary with the Spokane County Prosecutor's Office allegedly tried to illegaly record her co-workers who were discussing sensitive information.
She has resigned
. (
Spokesman-Review
)
Gone too soon
The family of Lauren McCluskey, the former Pullman High School student murdered on the University of Utah campus last fall, is
filing a lawsuit claiming the university failed to protect her
. (KXLY)
Getting their way
In a 5-4 vote, the U.S. Supreme Court says the Constitution
does not bar partisan gerrymandering
. (
New York Times
)