ON INLANDER.COM

NEWS:
The proponents of a downtown stadium talked a good game, but the school board still isn't willing to put the stadium
inside the Sportsplex
.

NEWS:
The Kalispel Tribe is probably getting new air protection rules, partly as a reaction to a
proposed silicon smelter.


NEWS:
Whitworth University is banning smoking and vaping on campus entirely. But what does that mean for
low-income kids
?

THEATER:
Our review of the musical
Waitress.
IN OTHER NEWS...
Polish-ed speaker
Shawn Vestal notes that Matt Shea is willing to chat at length to Polish video bloggers, but not to media outlets in his own district. He also snarks that "he wants to create a 51st state in Eastern Washington, outside the pernicious influence of West Side leftists, though it's a preposterous idea that exists
primarily to prompt credulous stories in the media
." (
Spokesman-Review
)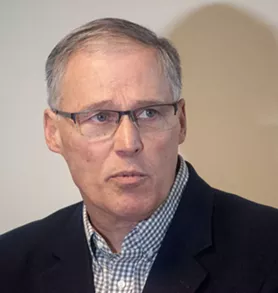 Inslee looks at breaching dams

And burnishes his
cred as an environmentalist as well
. (
Spokesman-Review
)
The limits of warming centers
Will the new homeless warming centers
be enough
? (
Spokesman-Review
)

The other, other, other, other, other Trump scandal.
Did Trump get
illegal campaign donations
from the Saudis?
Lowered Standard

The
Weekly Standard
, one of the few conservative magazines to consistently oppose Trump, is ending. And it
wasn't a natural death
. (
Politico
)