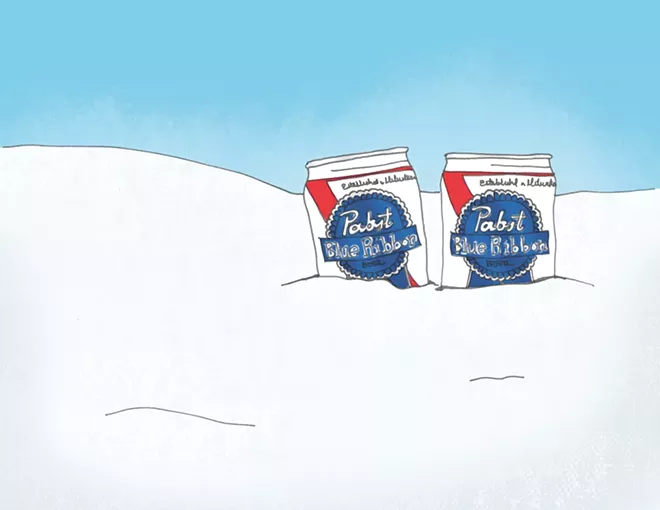 At a mile wide and 2,000 feet deep, the crater seems to swallow the entire sky. Stepping up to the 8,363-foot summit of Mount St. Helens, my brother and I gaze out over the lower Cascade Range. A chilly wind whips across the fields of snow as we traverse the precarious rim.
All we can feel is relief and wonder.
Kneeling down, I use an ice ax to chip a pair of fist-sized holes in the hard snowpack. My younger brother pulls two PBRs from his pack and buries them. The beer can wait a few more minutes. It's been a long climb.
When this mountain infamously blew in 1980, the eruption blasted away 3.7 billion cubic yards of landscape, wiping out miles of surrounding forests and killing 57 people. As May marked the 35th anniversary, my brother and I set out to see the devastation for ourselves.
Such a mountain demands commitment: The clearing of schedules, careful preparation, anticipation and an early start. As we approach the trailhead — with our climbing permits and meticulously inventoried packs — cell service drops off and daily worries fade. The rest of the world can wait.
Soon, we start up the sharp spine of Monitor Ridge, rising toward a summit still out of sight. Hiking turns to scrambling as the trail disappears into a heap of jagged boulders, piling skyward. Knees burn. Palms scrape. Grit sticks to sweat as we stumble through pumice ash and gravel, turning back to hoist each other through the steepest sections.
For six hours, we ascend uninterrupted. My brother and I talk about our careers, some upcoming summer plans. We discuss relationships and new responsibilities. We share childhood memories and wild dreams, laughing between labored breaths.
Despite living on opposite sides of the state, for six hours the mountain brings us together. It forces us to work as a team, to listen, to help each other move forward. Everything feels simple and shared, both burden and success, like when we were kids.
And it could have been anything — a road trip or a bike ride or sailing — anything that strips off distraction and demands that focused commitment.
For us, it's Mount St. Helens. Standing at the summit, we finally crack open those cold beers and drink in miles of rugged skyline. Here's to many more adventures to come. I can't wait. ♦