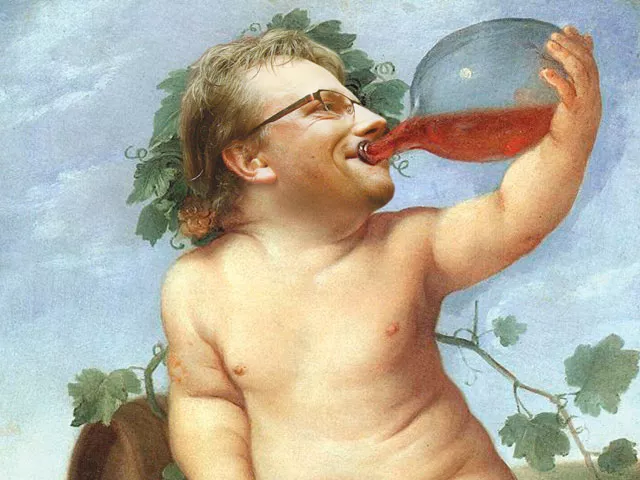 You can have wine with your art music, beer with your movie music, or ice cream with your Father's Day music. (There's music for Father's Day? Who cares? This lime sorbet is delicious.)
This weekend's three-day Best Fest grew out of last year's successful Spokane Symphony promotion, Brew Fest. This year, why not multiply it by three?
The festivities kick off Friday night with the classical music and vino. By voting online, Classics Series subscribers chose their favorites from the past season, and here's what emerged victorious: two movements each from Prokofiev's Classical Symphony and Beethoven's Fifth, along with passages from Mendelssohn's Italian Symphony, Dvorak's New World Symphony, Tchaikovsky's Fourth and Mozart's "A Little Night Music."
So here's the challenge: Take full advantage of the pre-func wine-tasting by quaffing as many proffered samples of merlot, Syrah, chardonnay, Riesling and Sauvignon Blanc (from seven local wineries) as you can handle.
Then — you're on the honor system now — repeat the following phrase aloud five times, as fast as you can: FelixBartholdyMendelssohnWhitestoneVineyard- MeritageEineKleineNachtmusikTownshendCellarsHuckleberryBlush.
Winner is the first person who slurs fewer than four syllables and can still name four composers.
(Not just the ones whose works we just heard. Any four composers.)
On to Saturday night, and here's the plan: First, get an early start by showing up in the Fox's parking lot at 5 pm. You plunk down your 15 bucks and belly up for a sample of each of five beers from Coeur d'Alene Brewing Company: Papa's Pale Ale, Huckleberry Ale, Vanilla Bourbon Stout, Rockford Bay IPA and last year's popular Maestro Brew.
The resulting buzz will put you in the mood for some popcorn-movie music, and Resident Conductor Morihiko Nakahara will oblige by leading the orchestra in a program of Hollywood tunes.
So here's our challenge: Go back out to the parking lot after the concert for a second round of beer-imbibing, then sing lyrics (loudly) from The Wizard of Oz, The Sound of Music and West Side Story. Next, see if you can name three characters each from the other movies whose musical themes will be heard on Saturday night: Superman, Schindler's List, The Great Escape, Titanic, and a couple of the Pirates of the Caribbean flicks. (Anybody who can, they deserve another beer.)
On Sunday afternoon, apparently the assumption is that dads like their patriotic music, because the program will be filled with numbers like "The Stars and Stripes Forever," "Sing Along, America!" and "The Armed Forces Salute." (Music of Bach, Mozart, Rossini and Strauss will also get squeezed in.) But let's face it — what dads like most is hot dogs and ice cream.
And for two hours before Sunday's matinee concert, fathers will be able to celebrate their very own day by slurping up eight flavors of the Brain Freeze stuff, including chocolate fudge brownie, huckleberry, pink bubblegum, apple butter, and two special blends concocted just for this occasion: an espresso-chocolate variety ("Symphony Rush") and a confection known as "Fox in the Limelight" Mojito Sorbet.
So, Spokane-area dads, enjoy your ice cream.
(That is, if two previous nights of self-indulgence don't have you feeling hungover.)
The Spokane Symphony presents "Best Fest" at the Fox on June 18-20, with Eckart Preu conducting "Best of the Classics" on Friday, June 18, at 7 pm. Wine tasting from 5-7 pm and 9-10:30 pm.
Morihiko Nakahara conducts "Best of Stage and Screen" on Saturday, June 19, at 7 pm. "Brew- Fest" beer tasting from 5-7 and 9-10:30 pm.
Both Preu and Nakahara conduct "A Patriotic Salute to Father's Day" on Sunday, June 20, at 2 pm. Ice cream and hot dogs available from 2-4 pm.
Tickets: $22-$35 (plus fees), concerts; $15, wine and beer tastings; $10, ice cream tasting ($5, children). Visit spokanesymphony.org or call 624-1200 or (800) 325-SEAT.