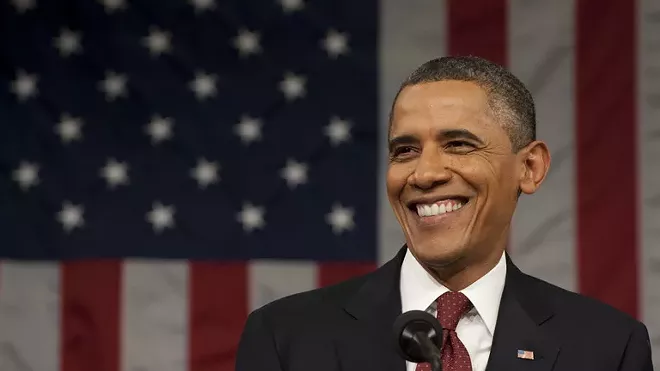 ON INLANDER.COM

NATION:
Back-to-back funerals
in Pittsburgh on Wednesday after 11 were killed at a synagogue attack.
NEWS:
Inlander
news writer details how Fuse Washington, a liberal policy group, was
targeted by a hacker with an IP address in St. Petersburg, Russia
. (Daniel Walters also happened to be dressed as a Russian hacker for Halloween yesterday. Coincidence?)
NEWS:
We take a look at how
deceptive ads were created to divide the progressive vote in Washington state's 6th District
— likely without any repercussions. Find other stories in our latest issue, on stands now.
IN OTHER NEWS...

Still in love with Obama
Liberals love him. But is the former president's "idealism" outmatched in the current vitriol of modern politics? "
Fight Fire With Fire, or Be Civil With Trump? The Obama Coalition Is Unsure
," this
New York Times
headline reads.
"Computational Propaganda"
We know that fake news is rampant in today's political climate. But it's not just the divisive U.S. elections that are prone to fake news. Armies
of bots and fake news sites have been using the death of Saudi journalist Jamal Kashoggi to spew misinformation and confusion
in the Middle East. (Reuters)
Humor him...
Let's assume Donald Trump's proposal to end birthright citizenship is a legitimate policy decision and not just some distraction. A law professor gives
four reasons why the proposal doesn't make logical sense
. (Vox)
Women walk out
Women in Google offices around the world plan to
participate in a walkout in a demonstration against the company's treatment of women
and sexual harassment cases. More from the BBC.