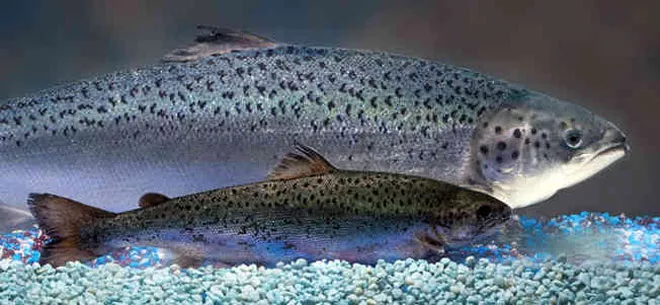 When the campaign to label genetically modified food in Washington conceded last week, Initiative 522 had definitely failed — 51 to 49 percent — with too few uncounted votes left to pull off a win. I-522 was leading in just seven counties, all on the western side of the state. The Yes on 522 campaign had been outspent 3-to-1.
But as Sen. Maralyn Chase, D-Shoreline, one of the initiative's legislative sponsors, says: "This is just the opening round." Backers of GMO labeling are already vowing to return in 2016 with another ballot measure, and Chase and Rep. Cary Condotta, R-East Wenatchee, are preparing bills for the upcoming legislative session to keep the momentum for labeling alive.
"I don't think anyone should be disheartened," Condotta says. "Forty-nine to fifty-one is not exactly a trouncing."
Almost two years ago, in January 2012, Chase and Condotta introduced identical legislation to label foods with genetically engineered ingredients in Washington, but neither bill moved out of committee. "Within two days, we had the suits flying in from Washington, D.C.," Condotta says. "They laid a lot of money on the line. You're not likely [to get GMO labeling] from the government.
"If we have to do it through the initiative process to circumvent the legislature because they've been bought off," he adds, "then that's what we do."
This time around, labeling backers say that's essentially what happened: Out-of-state money from big agribusiness and food manufacturing companies pummeled Washington with political ads and leaflets. Labeling opponents, including Monsanto and DuPont Pioneer, spent $22 million to quash the measure — about $25 for each vote against I-522.
The single largest donor to the No on 522 campaign was the Grocery Manufacturers Association, the nation's largest food manufacturing lobbying group. It collected $11 million from a handful of its members, including PepsiCo, Coca-Cola and Nestlé. Washington Attorney General Bob Ferguson sued the GMA three weeks before the election for illegally shielding the identities of companies donating money and failing to register as a political committee. The case is still scheduled to go to trial.
When the next legislative session starts this January, Chase says she'll introduce legislation to "address the problems of the PDC [Public Disclosure Commission]."
"Why should these people be allowed to make illegal donations and still be able to use the money?" she says. "This is what happens when you have out-of-state investors essentially investing in our election system and perverting it with their money. We've now gone from a food fight to a fight about saving our democracy."
Condotta says he plans to address the possibility of transgenic salmon entering the Washington market. The Food and Drug Administration is expected to soon approve the first genetically engineered salmon after concluding the fish poses no significant threat to the environment and is as safe to eat as its conventional counterparts. Condotta, who says he's been contacting state tribes to assess their positions on genetically modified "Frankenfish," plans to introduce legislation to label the fish (which Alaska has already done) or ban it outright in Washington.
"I know the Native Americans are extremely concerned about this fish getting into natural populations," he says. "So I'm very concerned about this product. I don't know that we need a fish that grows twice as fast and twice as large."
Big food-manufacturing companies have made their strategy clear: According to internal GMA documents obtained by public health lawyer and food blogger Michele Simon, the GMA is pushing for a "statutory federal preemption which does not include a labeling requirement," meaning a nationwide ban on mandatory labeling that would clamp down on labeling efforts in about 20 states across the country.
That's why labeling supporters are preparing for another fight as soon as they can — and in the next presidential election year, when voter turnout, particularly among eligible younger voters, will be significantly higher. In 2012, for example, 81 percent of Washington voters cast their ballots. As of Tuesday, voter turnout was a meager 45 percent — the lowest in the state in 10 years. If turnout had reached 51 percent, as election officials had predicted, Trudy Bialic, co-chair for Yes on 522 and public affairs director at PCC Natural Markets, believes I-522 "almost certainly would have won."
"We still need to regroup. We're only 32,000 votes apart at this point," Bialic says. "It's a very small city that makes a difference in winning or losing." ♦