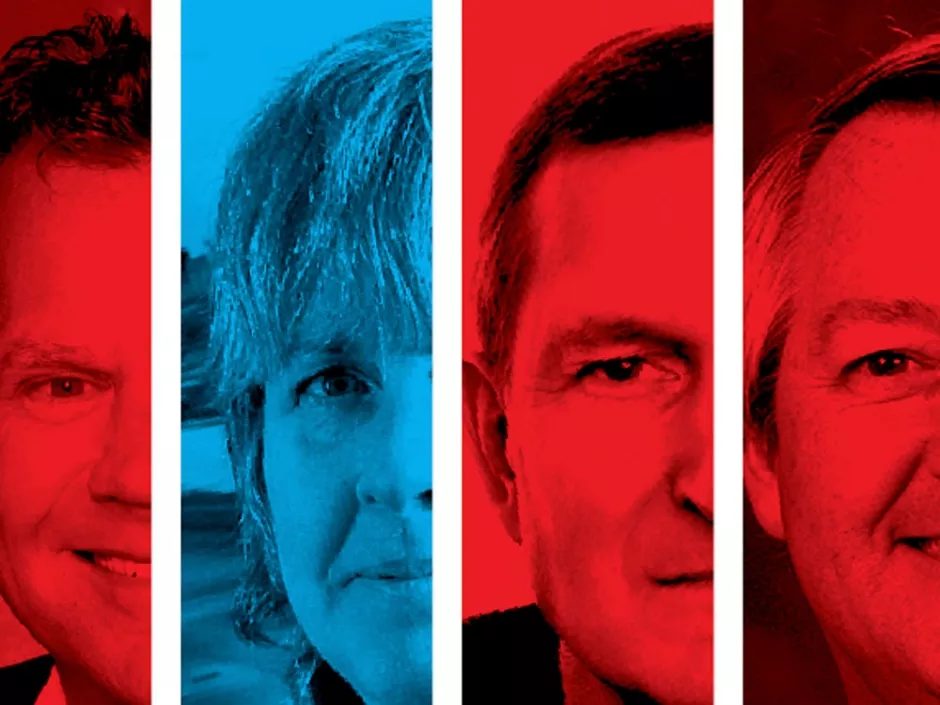 Primary elections around here are never that exciting. It's still summer. There are too many candidates to keep track of. But these elections are crack to news junkies like us — their weird dynamics stimulate our ganglia, and the crash leaves us jonesing for more.
Though the Spokane County primary election has yet to be certified (about 6 percent of the ballots remained uncounted at press time), last week's results promise an addictive political season ahead.
Here are some highlights.
U.S. SENATE
Whither Palin?
Tea Party fave Clint Didier cooled off quickly despite (because of?) an endorsement from former VP candidate Sarah Palin. He finished a distant third behind the incumbent Democrat Patty Murray and — ta-da! — Republican Dino Rossi, famous for falling just short in the last two gubernatorial races. Since last week's election, both candidates have already visited Spokane, slinging mud and stoking the fires for the general election.
Palin pick Clint Didier, meanwhile, said on Friday he wouldn't get behind Rossi until Rossi vowed to fight the good fight on abortion, taxes and government spending.
Expect plenty of sound and fury in a race likely to be as much a referendum on the policies of presidents Bush and Obama as anything else.
CONGRESS
Get Your Weather Jokes Ready — Romeyn's In
We know there are going to be a million of these witticisms in the coming weeks so we'll get ours out of the way now: "Hey, Daryl, what's the long-term forecast for Nov. 2?" That the 5th District congressional race has come down to incumbent Republican Cathy McMorris Rodgers and former KREM weathercaster Daryl Romeyn (a Democrat) is one of the goofier surprises of Tuesday's primary.
Romeyn predicted in last week's Inlander that he would make the top two, despite having no money and no political experience. McMorris Rodgers is a rising figure in the congressional GOP leadership and has more money than Romeyn on the order of, oh, a million dollars or so. But while McMorris Rodgers is part of the GOP leadership strategy to retake Congress by obstructing or filibustering Obama initiatives, Romeyn turns those votes against her by calling them detrimental to ordinary people in the district.
Could get stormy.
STATE SENATE
Marr Safe, But Trailing
It's no surprise incumbent Democratic state Senator Chris Marr and his challenger, Republican Michael Baumgartner, both made it through to the primary — they were the only ones on the ballot. What may be a little surprising is Marr trailed on election night and has fallen even further — to five points behind — since then. Allegations of carpet-bagging have dogged Baumgartner, creating fractions within his party, but just being a Republican appears to give any candidate a several-point boost in this election.
The Marr-Baumgartner fight has been fairly nasty already — don't expect it to get any cleaner between now and November.
STATE REP
Republican Fervor in the Third?
We're not sure if voters in the 3rd Legislative District have just had enough of the Dems or Republican Dave White's pro-pot agenda brought some young liberals to his side of the table. Whatever the case, the race's only Republican is leading, with 31.25 percent of the vote, a hair more than Democratic nominee Andy Billig's 30.62 percent. (City Councilman Bob Apple and social worker Louise Chadez dropped out in third and fourth place, respectively.)
The Billig-White race will pit Billig's business background, name recognition and big money against White's calls for smaller government and lower taxes (except on marijuana, of course) for the November election.
ASSESSOR
Boss vs. Employee in the General
If things weren't awkward enough inside the assessor's office, they're about to get awkward-er. With about 52 percent of the votes, it looks as if the two assessor candidates moving on to the general race are incumbent Ralph Baker (31 percent) and appraiser Vicki Horton (22) — who is currently one of Baker's employees.
The assessor's office was embroiled in scandal after one of Baker's employees claimed several properties were mysteriously missing from the tax rolls.
A version of this story originally appeared on Bloglander. Kevin Taylor, Daniel Walters and Heidi Groover contributed to this article.