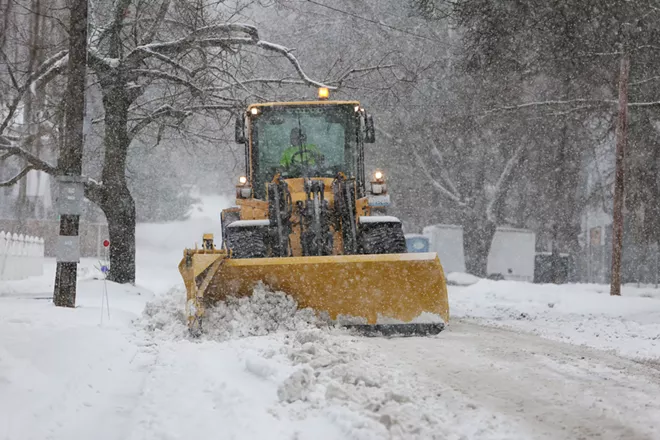 O
ver 13 inches.
That's how much snow has been dumped on the Spokane-area since last Friday, Jan. 10, when the Inland Northwest got socked in with a major winter storm. City crews have been out in force plowing roads, and the Spokane Police Department reported on Twitter that over 100 collisions occurred on Friday.
And there's still more snow to come, according to a local meteorologist.
While the biggest single period of snowfall was last Friday, bringing in an estimated 7 inches, on and off showers have been ongoing since. And this weekend will likely bring more flurries, according to Jeff Cote, a meteorologist at the National Weather Service Forecast Office in Spokane.
"Friday might see some lingering snow showers towards the east side of Spokane and then we have additional snow chances coming in for Saturday into Sunday," he says.
While the middle of the week dipped as low as the teens, it's slated to warm up going into the weekend, meaning that there could be some rain mixed into any snow showers, Cote says.