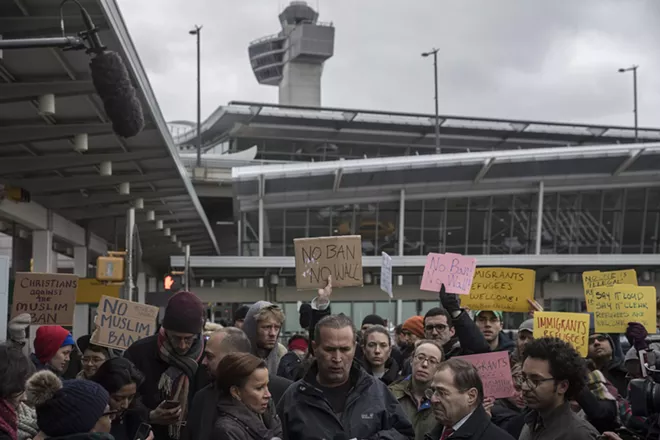 Nicholas Fandos
New York Times News Service
W
ASHINGTON —
Rep. Jerrold Nadler, the outspoken New York liberal in line to lead the House Judiciary Committee, wants to have a conversation about impeaching the president of the United States — just not the one many Democrats want to hear.
"In my view, it's premature," Nadler said recently. "We don't have a case."
Even as special counsel Robert Mueller moves forward with his investigation of the Trump campaign's ties to Russia, on Thursday winning a new guilty plea from President Donald Trump's former lawyer, Michael Cohen, Nadler finds himself repeating that line a lot these days. He repeats it to Democratic colleagues giddy with newfound power, to television anchors thirsting for on-air reaction to Trump's latest taunt and to his own Upper West Side constituents, some of the most liberal voters in the country who, like their congressman, view Trump as nothing short of an existential threat to American democracy.
The difference between them and him is that Nadler will soon have the power to decide whether and when to use the Constitution's most extreme check on a president toiling under a cloud of investigations and accusations that he has abused the powers of his office.
"I will never say that you should never take political considerations into account," Nadler, 71, said in an interview. "But sometimes — not too often, but sometimes — something comes along that is so stark and so potentially disastrous that you have to try to just say never mind the politics, never mind what's popular: What's the right thing to do?"
Nadler has already begun drawing up ambitious plans for how to use his power — and for now the only "I" word they include is immigration. The Judiciary Committee has jurisdiction over several policy areas central to the Democrats' legislative agenda, including immigration, and Nadler's first-100-days sprint is likely to include action on several high-profile but long-stalled bills.
But the very first order of business, Nadler said, must be protecting Mueller and the investigation into Trump's campaign and his actions in office.