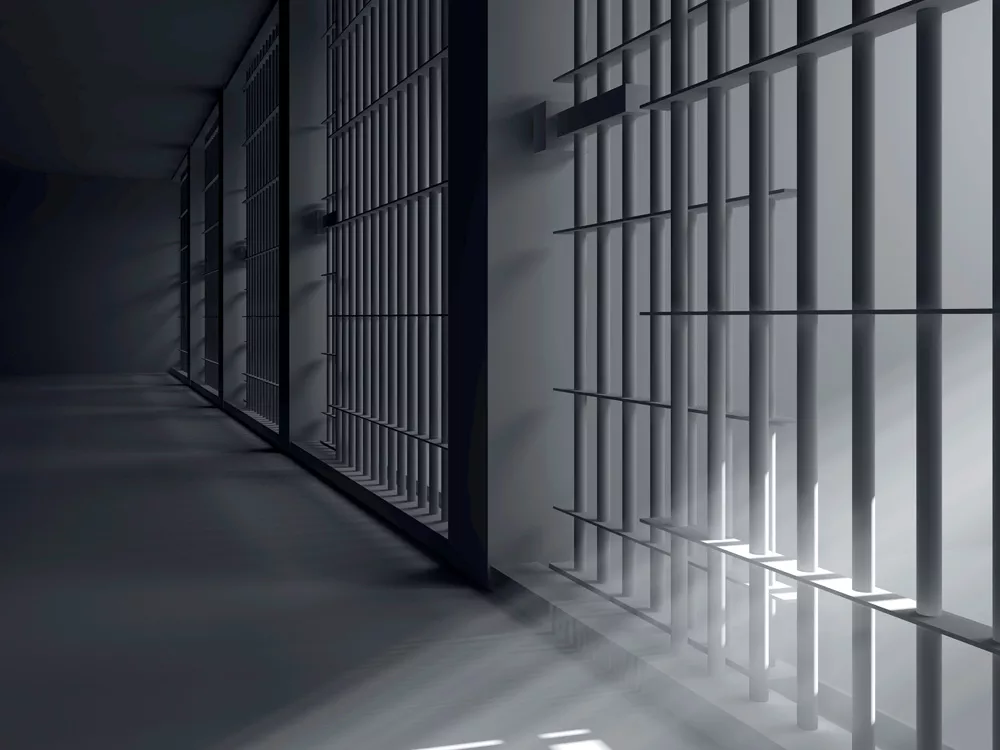 The Spokane City Council is considering a proposal to move people charged with city misdemeanors to a jail in Kennewick, a change the Spokane County sheriff says could be problematic.
The move would make Spokane the largest city in the Pacific Northwest to send its city inmates to an outside prison. City administrators say that it's necessary to curb crowding at the Spokane County Jail, which is under the sheriff's jurisdiction. And a report by the city's finance division estimates it will save over a million dollars a year.
"We are aware that, in other places, there is kind of a glut of jail space," says Gavin Cooley, the city's chief financial officer. "As a result, it's somewhat of a buyer's market for jail space, and so we went out and visited a number of jails a few weeks ago."
Cooley says they settled on the Benton County Jail due to its proximity to Spokane and because there is already a prisoner transport run by the state Department of Corrections between it and Spokane's jail.
At any given time, there are an average of 125 people incarcerated in the Spokane County Jail for city misdemeanors like driving under the influence or domestic violence, according to the finance division's report. Under the terms of the contract, at least 50 of these prisoners would be transferred three hours south to Kennewick.
Spokane would spend $56 a night for housing at the Benton jail, as opposed to the approximately $126 paid at the Spokane jail, Cooley says. If approved, prisoners could start being transferred by April.
A few points in the contract still need to be worked, though, including whether inmates who are awaiting trial or who have been convicted will be sent to the Tri-Cities, Cooley says.


Spokane County Sheriff Ozzie Knezovich has campaigned to expand the jail for years, saying it's too crowded. Still, he's skeptical that a contract with Benton County would do much for the prisoners or the city.
"When we walk through the entire system, it appears that only 15 inmates in the city of Spokane would qualify for the move," Knezovich says, because the contract states that Benton County can turn away inmates with serious health problems.
Furthermore, Knezovich says, the contracts between the county jail and other nearby police agencies would have to be renegotiated if the city pulled out.
Knezovich says that the jail's current billing schedule is based on a percentage, and that if one agency drops their percentage of beds, the fees rise for the others.
Cooley disputes the sheriff's assertion, saying that it's unlikely that, of all the city's misdemeanants, only 15 are mentally and physically healthy.
"To say that 90 percent are ineligible to be transferred to the jail due to major mental or medical conditions, that's an interesting comment," Cooley says. "Again, we're looking into it, but we would be surprised."
It also remains unclear when the City Council will act on the contract. But council members appeared open to the idea at a briefing held last week.
In separate interviews, a handful of council members expressed support.
"It creates a significant savings," says Councilwoman Amber Waldref. She added that she would want to ensure inmates were still able to communicate with their attorneys.
"The new jail is not going to be built," says Councilman Steve Corker, who will be leaving office at the end of the year. "If [the inmate transfer] comes up, I'll support it and encourage the new councilors to do the same."