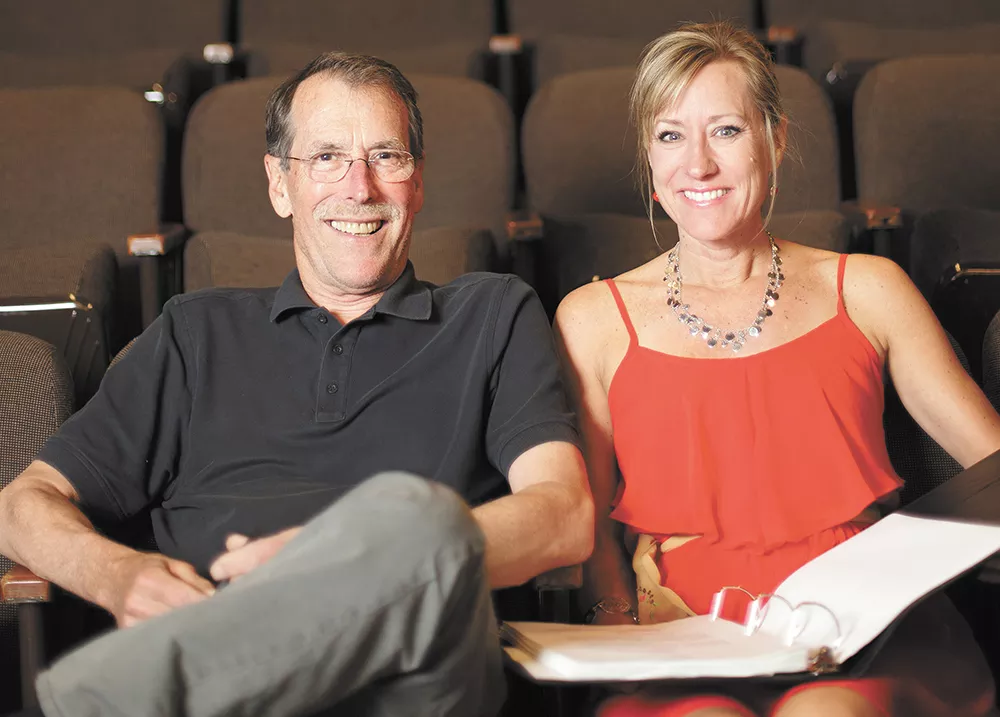 More than two decades ago, while still in her early twenties, Kristin Cooper Herby was arrested in Idaho for drunken driving. It was a serious offense, made all the more serious at the time by the judge's particularly dim view of DUIs.
"Because they were seeing so many repeat offenders, they decided to make an example out of me," she says.
As a consequence, Herby was jailed for two nights, sharing a cell with three other women "from completely different backgrounds." Her cellmates were variously struggling with drug addiction, mental illness, or a legacy of physical abuse. One was incarcerated on an attempted murder charge.
"Yet we bonded," she says. "When you're in a 12-by-12 [foot] cell, you talk, and you talk about things you wouldn't normally talk about to other people. And we realized that we did have a lot in common. We'd all made mistakes. We all had regrets. That's just part of being a human. We recognized that and ultimately did form this strange bond."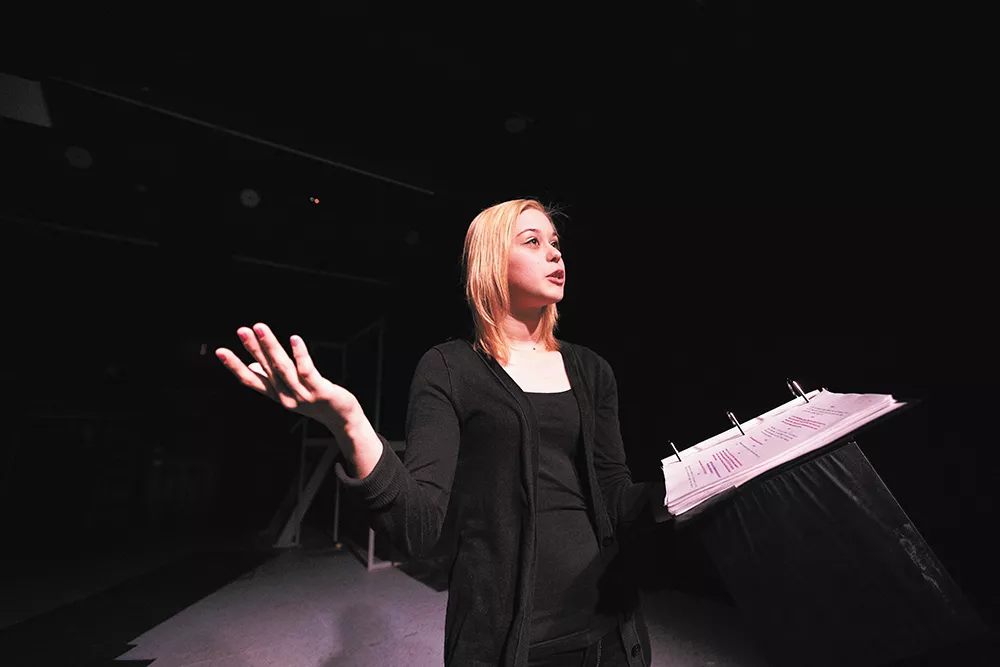 The experience was powerful enough to remain with Herby. The longer it gestated in her mind, the more it seemed like a solid basis for an unconventional musical. She broached the concept with her father, a veteran Coeur d'Alene composer who wrote the music for well-received, locally themed shows like 1706 Front and The Go-Devil Boys.
Together they started work on an overarching narrative — in secret, as it happens, since Herby had kept the incident hidden from many family members. Cooper also began to transform his daughter's "tone deaf" song ideas into stand-alone numbers like "I'm Ovulating," a comical duet based on Herby's real-life ordeal with infertility, or "It Ain't Easy Being Cheesy," a breathless singsong of cheesecake flavors ("apricot, blueberry, passion fruit, eggnog, candy bar") baked by the dessert company that she ran at the time of her arrest.
What ultimately emerged was The Clink, billed by Cooper and Herby as a "jailhouse musical" with the tagline "Four women, four stories, one cell."
"We tried to flesh something out that had momentum and interest and character development, with each of them having the potential to change and having an impact on one another," Cooper says. "So the first act explores who each of the individuals are, and the second gets more into how they are starting to bond and reveal some inner kinds of turmoil and secrets."
To introduce depth, Cooper and Herby invested characters like the judge with a backstory that makes his sentencing of Fifi, the ingénue character based on Herby, more understandable. In "The Damage," the judge bitterly sings, "I will not be tolerant / I'll make certain that they pay" as he sketches the outline of a private tragedy.
"In the confines of his chamber, he's singing this song, and I think it has a tendency to stun the audience because it deals with some very personal stuff," says Cooper. "I believe these thoughtful songs are the key to the play's emotional resonance. They open the door for the audience to care about each of the characters and reflect on their own lives."
For now, The Clink is making the regional rounds as a staged reading featuring a five-person cast that consists of Anika Bryceson, MaryLou Brannigan, Alyssa Maurer, Faith Mitchell and Daniel Bell. Along with Cooper on keyboard, Bell, a baritone who's starred locally in Sweeney Todd and Little Women, voices the half-dozen male roles, such as the lascivious cops who sing the opening number "Welcome to the Clink."
Bryceson plays Fifi, which puts her in the unique position of having her real-life counterpart looking over her shoulder. "It was intimidating at first," she says. "Yes, Fifi's a character, but it's also Kristi, so it kind of feels like I'm a part of something real. I do put my own little spin on it."
While songs like "Horse C--k Sandwiches" and lines like "Blow is not a figure of speech" (from the show opener) have the potential to amuse and even shock, Bryceson says the adult content and cellblock humor should serve as a complement rather than a distraction.
"My biggest fear has been that people will say I stole it from Orange Is the New Black," Herby says. "When they came out with that, I thought, are you kidding me? Some of these songs I've had in my head for 20 years." ♦
The Clink (staged reading) • June 13 and 14, 7:30 pm • $15 • Stage Left Theater • 108 W. Third • spokanestageleft.org • 838-9727