ON INLANDER.COM
NATION:
Democrats are keeping the pressure on to tighten gun safety laws.
More from the New York Times
.
IN OTHER NEWS...

Down, down, down

What does Trump's firing of war hawk John Bolton's mean for oil prices? They're down,
per CNN
.
Side hustle sweep
California legislators have advanced a bill to
overhaul the state's gig economy
, potentially affecting the millions of the state's contract workers. (
LA Times
)
In other California news...

The Trump administration wants to do something about the state's homelessness problem, such as forcing them into government-backed facilities to get them off the streets. The federal government's authority to do so — not to mention the feasibility — is in question.
And California Democrats don't seem to keen on the idea either
. (
Washington Post
)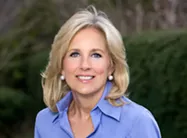 Joe and Jill
Biden
will be in Spokane this month on the campaign trail
. But it's not Joe. It's his wife, Jill. (
Spokesman-Review
)