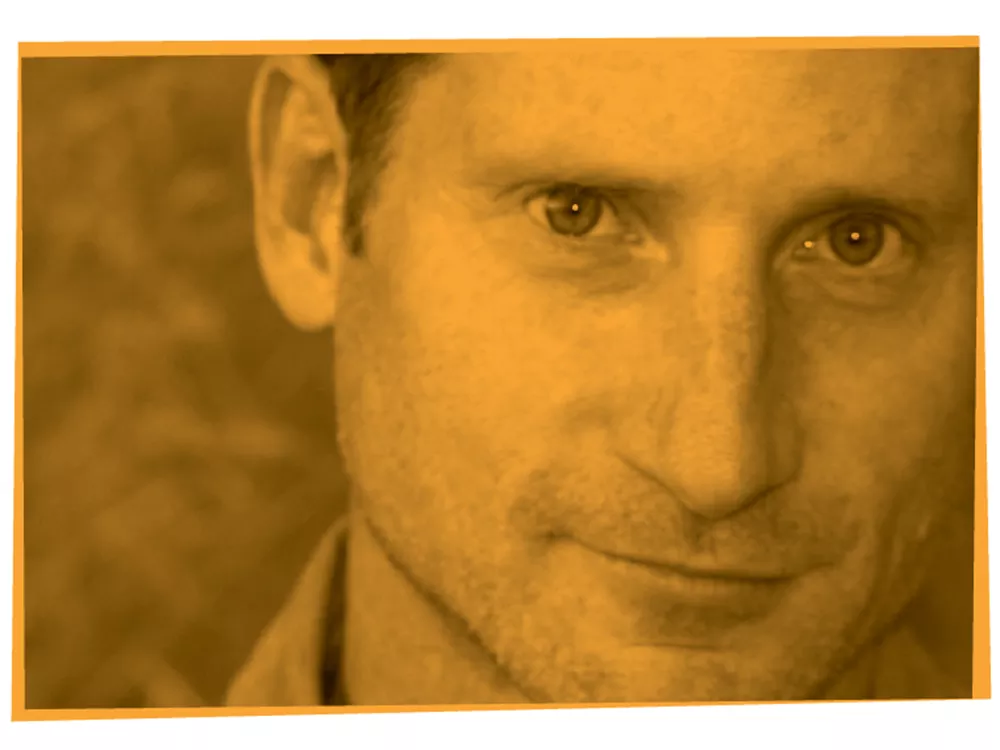 Jim Lynch is relaxing in a small town somewhere on the west coast of Mexico, but his mind is back in his hometown of Seattle. He's talking about how he, like many of Seattle's residents, loves the city, but had to point out some of its less favorable aspects. And he's not just talking about the rain.
The rain is fine; it's the city's past corruption, financial buffoonery and collective egomaniacal tendencies that started him thinking about the foundation of his acclaimed new novel, Truth Like the Sun.
The book jumps between 1962 and 2001, using the former date's World's Fair to give background on Roger Morgan, a fictional favorite son of Seattle who made it the center of attention for six months. The 2001 portion of the book features Morgan, now in his 70s, running for mayor, finally looking to hold the sort of official title he's never sought, in a city struggling with the dot-com bust. Close on his heels is Helen, a single mother in her early 30s, new to Seattle but experienced in digging up dirt on politicians, which is exactly what she does for the struggling Seattle Post-Intelligencer when Roger announces his bid.
The novel, which landed on a New York Times top 10 books of 2012 list, uniquely and effectively employs both Roger and Helen as protagonists. You can cheer for either or both of them, and the novel still works. And it was Lynch's method for looking into his hometown.
"I was thinking about how many novels have tried to capture the essence of Seattle and how best to capture Seattle," says Lynch, who will read from the novel at Get Lit! next week. "Here, it's good vs. good, rather than good vs. evil."
This isn't the first time Lynch, a former reporter who spent five years on the staff of the Spokesman-Review, has written about the Northwest. His first novel, The Highest Tide, placed a teenage boy in a kayak making his way through the Puget Sound, while 2009's Border Songs is set, as its title suggests, along the Canadian border in northern Washington.
This time, though, he digs into some very real history about Seattle. The reporter in him bleeding through the porous barrier separating his fiction writing, Lynch painstakingly dug through newspaper articles and books about the World's Fair to create an accurate setting in which to place his fictitious characters.
"I really wanted 1962 to come back alive. I was an infant then and have no memory of it," says Lynch,
This also led him to watch hours of home movies taken by people who traveled to Seattle for the fair. This is what might have given the book's 1962 sections their nostalgic, Technicolor glow.
"You do enough [research] and eventually you start having this mental image of what it would look like back then," says Lynch.
Again, Lynch was a journalist before he was a novelist, but he says that Helen isn't a biographical character. What she does, however, is provide a window into the newsroom during a time when Seattle's P-I was beginning to show signs it would become an early casualty of the daily newspaper industry's collapse.
"It wasn't driven out of the misunderstood journalist, but to get at the gray morality of the newsroom. There are all these decisions that have to be made at high speed."
As for the story itself, Truth Like the Sun moves at a pleasurable and engaging speed, seemingly gaining velocity as Helen and Roger's quests continue to snowball in their uncertainty. At times, the book has the feel of a movie like Chinatown — as more than a couple of critics have noticed — with a film noir-type pacing. The historical details aren't laid on too thickly, but curious Seattleites likely will find themselves diving down a Wikipedia hole to discern what actually happened at the World's Fair (yes, Elvis was really there) and what Lynch merely dreamed up.
But even if a lot of this never actually happened, it still comes together as the quintessential Seattle novel. And it doesn't bruise the Emerald City's ego too badly.
"What I liked about this approach is the contrast between the two protagonists. I wanted Roger to be the way we look at Seattle — it's charming and wholesome. But I wanted to show that it's not this flawless jewel that people who live there want it to be perceived. And Helen, being from the East and new to town, provides that skepticism."
Jim Lynch at Get Lit! • Sat, April 13, at 2 pm • Red Lion Hotel at The Park • 303 W. North River Dr.