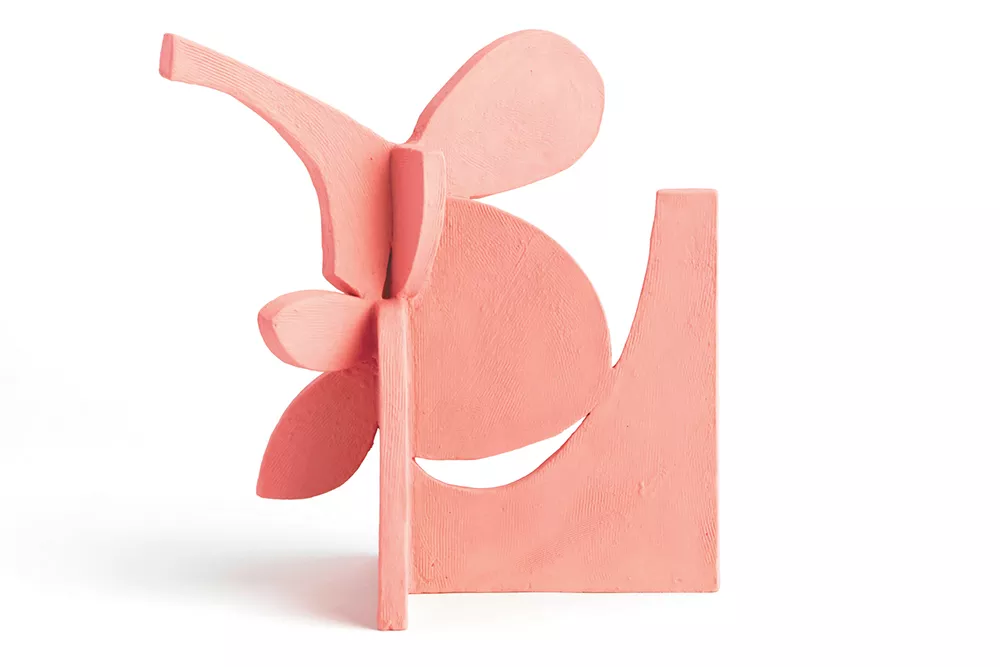 Spokane's monthly arts showcase features events, including gallery receptions, live music and a chance to meet local artists, across the downtown core and beyond. In June, in recognition of Pride Month, many venues are also participating in Spokane's first annual Queer Art Walk, highlighting LGBTQ artists. Receptions for most events are Friday, June 7, from 5-8 pm, unless otherwise noted below, where events are listed alphabetically by venue. These listings were compiled from information provided by First Friday's organizer, Downtown Spokane Partnership, as well as host venues and artists. Red stars denote Inlander staff picks; for additional information visit firstfridayspokane.org.
Avenue West Gallery, 907 W. Boone
Art by co-op members for small things II, plus oil paintings by guest artist Aaron Smith.
Barili Cellars, 608 W. Second
Color & Whimsy features art by Linda Malcom and Vicky Cavin.
Barrister Winery, 1213 W. Railroad Ave.
Art by Bart DeGraaf with music by Grand Avenue.
The Bartlett, 228 W. Sprague
Willow Springs Books launches the poetry anthology Hair of the Dog, from 7-9 pm.
Ben Joyce Studios, 806 W. Third
Art by the local "painter of place."
Berserk, 125 S. Stevens
Prints by Willow Rosales.
Bistango, 108 N. Post
Music by Chris Lucas; 4-10 pm.
Chase Gallery, 808 W. Spokane Falls Blvd.
A third and final reception for the SATURATE group show. Includes live poetry by Aileen Keown Vaux and Bethany Montgomery for the Spokane Queer Art Walk, 4-7 pm.
CMTV14 Studio, 104 W. Third
Tour the newly remodeled studio and meet local videographers, programmers and producers; includes live music by the Emilys, from 5:30-8 pm.
Craftsman Cellars, 1194 W. Summit Pkwy.
Carol Schmauder's Shattered Reality painting series; 2-9 pm.
Dean Davis Studios, 216 W. Pacific, Suite 102
Oil paintings by Matt Schwenk. Reception 5-9 pm.
Decorum, 126 N. Washington
Art by Gonzaga Prep students. Reception 5:30-8 pm.
The District Bar, 916 W. Sprague
Looking Up by Shawn Gray, with live music at 9 pm; 5-10 pm.
Express Employment Professionals, 331 W. Main
The John R. Rogers High School student gallery show; 5:30-8 pm
Downtown Spokane Library, 906 W. Main
Queer Space, a show featuring art by more than 20 members of the local LGBTQ community.
First Avenue Coffee, 1011 W. First
Art by Tiffany Patterson and Margaret Mount, with music by Stephen Shoemaker.
Gonzaga University School of Law, 721 N. Cincinnati St.
Kinda Legal Lookin' features photography by Robert Charloe.
Iron Goat Brewing Co., 1302 W. Second
Oil paintings by Travis Chapman.
Kolva-Sullivan Gallery, 115 S. Adams
Julieann - Julie - Jule - Jules - Jewels features art, mixed media and performance by Jewels Dietrich.
Kress Gallery, 808 W. Main
Digital photography by Jimmy Evans.
Lucky Leaf Co., 1111 W. First
Art by Nathan Gall; 6-8 pm.
Marmot Art Space, 1202 W. Summit Pkwy.
Paintings by Alfredo Arreguin and others.
Maryhill Winery, 1303 W. Summit Pkwy.
Art by Carol Herrmann.
Object Space, 1818 E. Sprague
Photographic prints by Alan Nelson. Reception 5-9 pm.
Pottery Place Plus, 203 N. Washington
Hiding and Seeking features woodworking by Joe Simonsen. Reception 5-9 pm.
Richmond Art Collective, 228 W. Sprague
Organic Matter features art by Amanda Caldwell, Brian Deemy, Grace June and others.
River City Brewing, 121 S. Cedar
The First Friday garage party (4-9 pm) with music by Perfect Mess.
Robert Karl Cellars, 115 W. Pacific
Oil landscapes by Jenny Werner. Reception 5:30-8 pm.
Saranac Art Projects, 25 W. Main
Invisible Sight by Roin Morigeau and Mana Mehrabian, alongside Dan McCann's Mechanic Of...
Smoke & Mirrors Saloon, 402 W. Main
Major Arcana by Shades of Me Artists; music by Samuel Gentry.


Terrain Gallery, 304 W. Pacific
Take Pride commemorates the inaugural Queer Art Walk and the 50th anniversary of the Stonewall Uprising with art by Casey Doyle, June T. Sanders, Makayla Miracle, Tiffany Patterson and others.
Trackside Studio Ceramic Art Gallery, 115 S. Adams
Ceramics and mixed media by Ivan Carmona (Portland) and Jeffry Mitchell (L.A.).
V du V Wines, 12 S. Scott St.
Paintings by Catherine "Cat" Gregorak with music by Crushpad. Reception 5:30-9:30 pm.
Vino! A Wine Shop, 222 S. Washington
Art by Rob McKirdie; 3-6:30 pm.
William Grant Gallery & Framing, 1188 W. Summit Pkwy.
The First Seventy Years by Vicki West.
Wonder Spokane, 821 W. Mallon
The Threads of Wonder pop-up celebrates the Queer Art Walk with textile art by Shawn Parks and Margaret Mount, and a dance performance by Seattle's Vincent Michael Lopez. Event 5-9 pm.