ON INLANDER.COM
NEWS:
Records show that
a Spokane teacher did disclose some previous investigations into misconduct
on his part before he was hired by Spokane Public Schools, where he was again investigated for the way he dealt with an autistic student before resigning.
NEWS:
Eastern Washington University has plans for a
private fundraising campaign to raise money to renovate its football stadium
.
NEWS:
Housing First, the model of housing people before getting them into treatment of any kind, has been questioned by some during the current mayoral election. But Housing and Urban Development clarified that federally, the
department is as committed as ever to the model
.
IN OTHER NEWS...

Brexit uncertainty continues
British Parliament continues to see shake-ups as it
heads toward an impending deadline to leave the European Union with no deal
brokered and a prime minister who has lost his majority, the
New York Times
reports.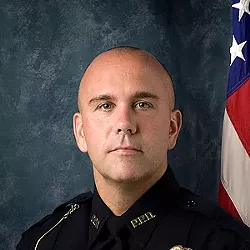 Jury selection starts for Pullman officer's trial
This week, jury selection will start
for the trial against a former Pullman Police officer accused of demanding oral sex from a Washington State University freshman
in exchange for not arresting her, KXLY reports.
Minshew debuts with Jaguars
Former WSU quarterback
Gardner Minshew made his NFL debut this weekend playing for the Jacksonville Jaguars
, making an impressive early showing despite the team's loss, the
Spokesman-Review
reports.